Consuming content nowadays has never been so easy.
Podcasts have recently exploded in popularity, as they are a convenient way to access content on various topics, including payments and fintech. You can find any discussion, interview or story adapted to a podcast format.
A major advantage of podcasts is that you can listen to them anywhere, anytime. It's easy to tune in on your smartphone, computer or even smartwatch and learn something new while working, doing daily tasks, going for a walk or even driving. Podcasts are an easy way to stay informed while engaging in other activities. According to recent research from Statista, by 2024 the number of monthly podcast listeners will hit 164 million, and the firm expects over 100 million podcast listeners in the United States by 2024, up from 75.9 million in 2020.
In the payments and fintech space, podcasts are playing an important role in developing new ideas, staying up to date with trends and getting inspired by the many industry experts who are either hosting or being interviewed on podcasts. These types of podcasts are an amazing way to learn advanced growth tips to ensure a successful industry journey.
We've put together a list of the best payment and fintech podcasts you don't want to miss.
Bonus: Looking for more podcasts to listen? Check out our list of Best eCommerce Podcasts to listen in 2021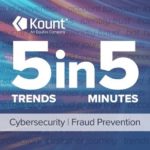 This is your go-to podcast for learning about the latest news and trends in cybersecurity and fraud prevention. Each week, co-hosts Lacey Briggs and Emily Valla from Kount, a fraud and risk management solution, bring you the top five headlines with insights from industry experts on how to protect your business from eCommerce fraud, payments fraud, bots, account takeover and more. New episodes are released every Thursday, so make sure to tune in.
Notable episodes: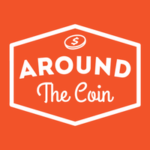 Around The Coin is an award-winning podcast with an estimated 22,000 weekly listeners. Their mission is to offer entrepreneurs or business owners an alternative perspective for growing their business in and around the payment industry.  So if you want to learn about all things banking, payments, the blockchain, crypto, money, economics, entrepreneurship and everything in between, make sure to give this podcast a listen.
Notable episodes:
Breaking Banks is the number one global fintech radio show and podcast. This podcast aims to offer listeners the latest insights and trends from the financial industry. From incumbents to unicorns, Breaking Banks covers the latest cutting-edge technology and the people who are using it to help to create a more innovative, inclusive and healthy financial future. This is the right podcast for anyone looking to better understand fintech and discover what the future holds for the industry.
Notable episodes: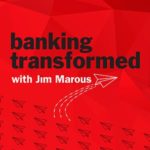 Hosted by one of the leading banking and fintech influencers, Jim Marous, the Banking Transformed podcast explores major leadership and cultural challenges facing the banking industry today and analysis of what is coming next in banking's future. The podcast features interviews with some of the best minds in the business world. It's an excellent choice for learning everything about the fast-growing banking industry.
Notable episodes:
5. Fintech Beat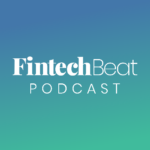 The Fintech Beat podcast is hosted by Chris Brummer, a Georgetown law professor and world-renowned fintech expert who brings listeners actionable advice and insights that make this a must-listen for anyone interested in the world of finance. From finance, technology to policy and regulation, this podcast covers everything there is to know about the finance industry. Tune in and discover the latest trends!
Notable episodes: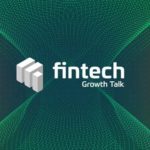 Fintech Growth Talk is a fintech podcast you need to listen to. Hosted by Christina Trampota, these episodes feature top experts and industry leaders, cover different areas of fintech and give you practical new solutions.
Notable episodes: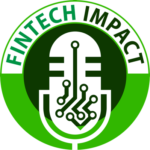 The Fintech Impact Podcast is an exploration of the fintech world, featuring interviews with fintech entrepreneurs who share their stories, their impact on consumers and significant insights about the industry as a whole. The special guests share useful insights and strong opinions from their area of expertise. Tune in to learn more!
Notable episodes:
Fintech Insider by 11:FS is a bi-weekly podcast dedicated to fintech, banking, technology and financial services. The expert hosts are joined weekly by a range of guests for educational discussions on the latest news, developments, and trends within the industry. The content covers APIs, AI, digital banking and everything in between. Fintech Insider Interviews bring you one-on-one interviews with the thought leaders and innovators transforming financial services. Don't miss it!
Notable episodes: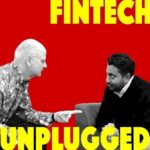 Two of the most respected and outspoken leaders in the payments industry, Robert Courtneidge and Suresh Vaghjiani, go head-to-head to discuss the fintech industry, offering listeners premium insights about the market. The podcast features interviews with high-profile guests, from established fintech leaders to brand new market entrants. This is the right content for fintech lovers who want to succeed in the industry. Check it out!
Notable episodes: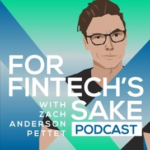 For Fintech's Sake podcast offers a broad perspective on the finance and technology industry. The insightful content brings together the latest news and trends from the investors and founders on the market. The podcast provides the right content to help listeners understand the state of financial and technology services. Check it out!
Notable episodes: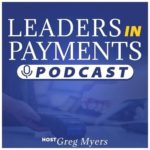 Hosted by Greg Myers, this podcast connects you with leaders in payments who share industry trends, products, services and the future of the payments industry.
Topics cover the entire industry: merchant acquiring, payment processing, ISOs, fraud, security, issuing, b2b, fintech, start-ups and more. Greg has interviewed more than 80 C-level executives in the payments space over the past year, so make sure to check out some episodes.
Notable episodes: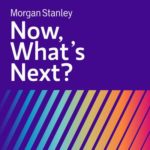 The Morgan Stanley Ideas is an excellent general podcast about business. The series brings listeners insights and information about the world of finance and technology. The host is always discussing the latest trends and innovations in the fintech market. Give it a listen!
Notable episodes: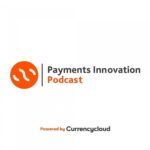 The Payments Innovation Podcast is dedicated to helping business leaders navigate today's global digital economy. This is an amazing podcast for anyone looking to stay informed on the latest payment trends, the future of eCommerce or simply learn about cutting edge FinTech companies. Each episode features an interview with a tech expert, discussing topics like global payments, money transfer services, financial innovation and FinTech, eCommerce, APIs, business transformation and many more. Definitely not to be missed.
Notable episodes: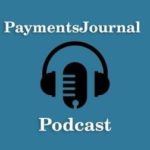 The Payments Journal Podcast is a weekly podcast that features payment and banking industry professionals discussing the latest payment and banking topics and trends. The podcast provides useful insights and actionable advice for anyone looking to succeed in the world of payments and finance.
The content touches anything related to payments, banking, fintech. Give it a try!
Notable episodes: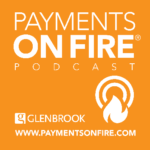 Payments on Fire is a podcast dedicated to payments and fintech industry. The host talks with experts and leaders in the fintech space who are ready to share their stories with listeners. The content touches on topics such as technologies and industry trends, news and views on this dynamic industry.
Notable episodes: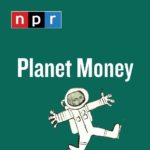 Next, we have Planet Money, an award-winning finance podcast that aims to explain everything there is to know about the economy. The hosts cover fintech, payments, banking, and everything in between with a dose of humor, demystifying important topics about the finance industry. Great content and atmosphere so don't miss it!
Notable episodes: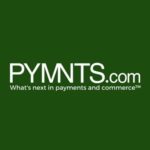 The PYMNTS podcast, brought to you by the popular B2B platform exploring "What's Next" in payments and commerce, offers listeners a wide perspective on the payments industry. The podcast's content is rich in information and insights regarding the latest innovations that are shaping the payments industry. PYMNTS covers every aspect from retail reinvention to the Internet of Things. Listen today!
Remarkable episodes: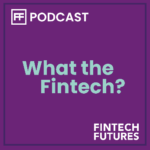 What the Fintech? is a podcast dedicated to fintech lovers. The host interviews special guests each week, discussing trending topics, sharing useful insights about the industry, and offering strong actionable advice from their area of expertise. Great for anyone looking to explore the FinTech world.
Notable episodes:
We hope this shortlist of best payments and fintech podcasts will help you get started exploring even more of the industry's diverse topics. Podcasts are an amazing way to package content, and you can easily tune in to a podcast app via your smartphone or computer and search for your favorite listen.
Payments and fintech podcasts are a must-try, as they provide meaningful insights and advice about the industry. Whether you are looking to grow your business, or you are simply curious about the industry, this list of best payments and fintech podcasts has everything you want. So, make sure you choose your favorites, tune in and take notes from the experts to gain the best insights.
Let us know in the comments section below which of these podcasts are your favorite. Are there any other payments and fintech podcasts you like to listen to? 😊