2Checkout provides over 20,000 customers with an all-in-one turnkey commerce solution that integrates billing, payments and distribution through a flexible platform for driving global growth. We've updated our popular Magento module to empower businesses to take their Magento sales to the next level with more payment methods and a streamlined checkout experience. The Magento connector is one of more than 120 shopping cart connectors that 2Checkout offers to help businesses make the most of their online sales in any market, currency or language.
In a recent workshop we hosted, I had the pleasure to take a deep dive into what our newest Magento integration offers, presenting the benefits of the module as well as how to set it up in detail, with plenty of examples. Here's a quick overview of the benefits the new Magento connector offers so you can see what's in store for you in terms of conversion optimization and sales growth with 2Checkout and Magento.
Improve Conversions with 2Checkout Convert Plus
2Checkout's previous Magento connector worked with Magento's legacy hosted cart, limiting the features available to users. The updated module leverages the 2Checkout Convert Plus ordering engine to deliver fresh and optimized checkout designs that improve conversion and increase sales. Built to increase conversions, the engine features faster and better designed purchase flows as well as a customizable experience with multiple language and currency options. It also provides superior sales funnel visibility by using Google Analytics and Google Tag Manager to deliver a better understanding of user behavior.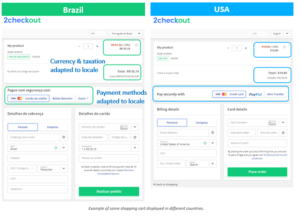 Improved Security and a Better Experience
Greater flexibility doesn't have to come at the cost of security. 2Checkout's updated module supports modern, responsive design and effective personalization while continuing to provide PCI compliance, meet PSD2 requirements and implement strong fraud prevention and risk management measures. What's more, 2Checkout also has its own fraud prevention and risk management systems that further enhance the security of merchant-shopper transactions. This way both sides benefit from an extra layer of security, for more peace of mind in online shopping.
How It's Done
It couldn't be easier to activate the new Magento module and start upping your sales. Beginning to use the new Magento module is as easy as activating it within Magento, then choosing settings based on the needs and preferences of your customer base and target markets.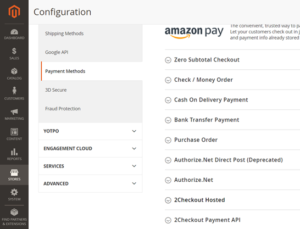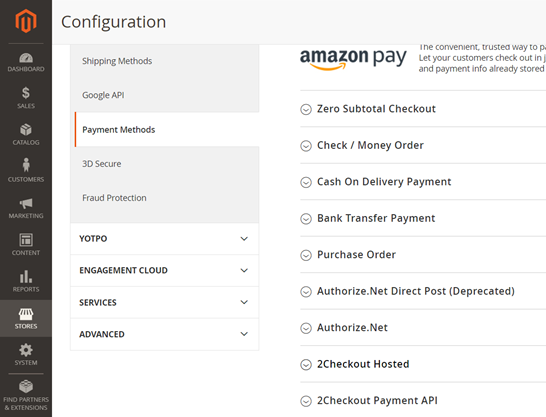 Test, Test and (A/B) Test Again
Once you have the 2Checkout Magento module up and running, you'll want to be sure and test it to guarantee that your customers will have a seamless experience. But don't just test that it works—after verifying basic functionality, start to plan some A/B tests so you can better understand your customer preferences and truly optimize the purchase flow for different customer groups across the globe.
For more on now the module works and how it can supercharge your Magento eCommerce store, watch our full demo session here.