Are you already a member of the Avangate Affiliate Network? Then consider this post as "What's New" type information. If you aren't convinced yet, I hope you will become an affiliate after reading this post. :)
The beginning of this long awaited spring of 2010 came with a an important update to our Affiliate system – the new version of the management interface for affiliates. Its aim is to maximize the revenue generating opportunities both for affiliates and software vendors.
Affiliates Save Time and Effort
Enough with the big words – let's see the highlights of this update:
– redesigned dashboard with essential information at your fingertips, including sales statistics and featured products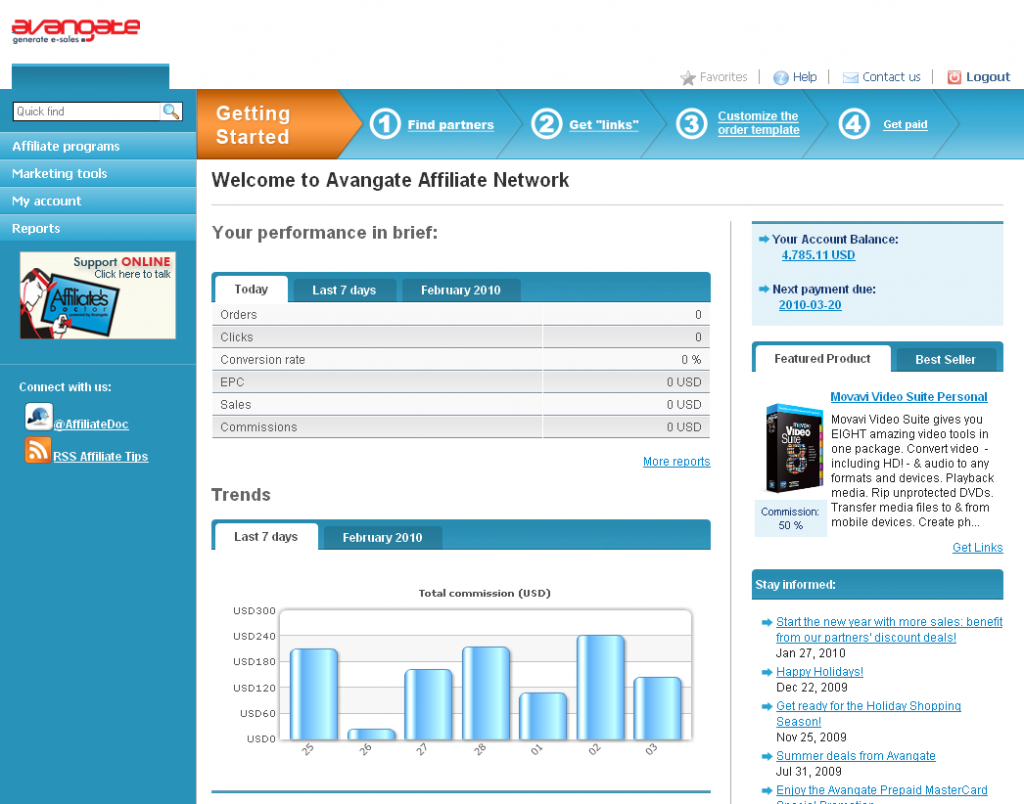 – brand new partners / products directory – you will now be able to select your partners and choose the products you want to promote more easily
order partners/products by EPC (earnings per click – a very important indicator of affiliate performance) and by activation date in the affiliate network
filter partners/products by existing vendor-generated promotions and by the ability to generate your own discount coupons
one-click-partnership with all vendors that have automatic approval for affiliates
specify an interval of commission amounts for the products you search for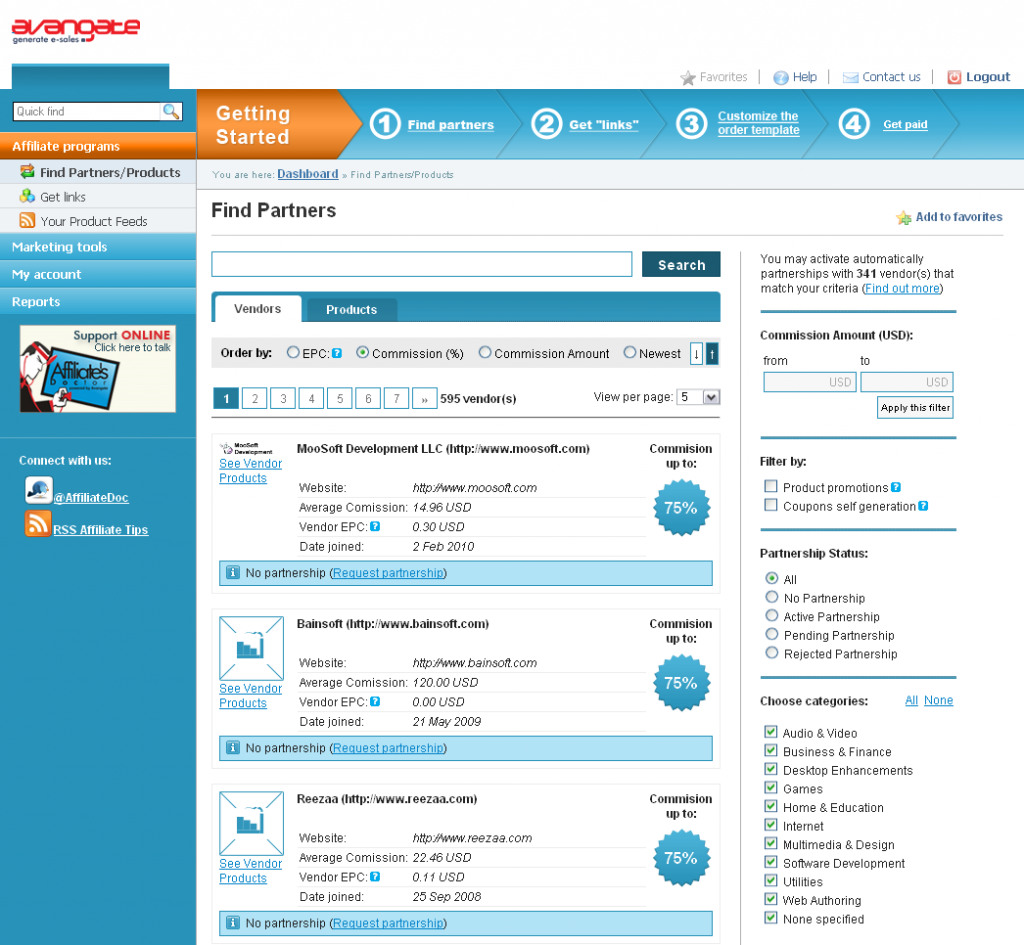 – improved link generation – get your affiliate links in just 2 clicks
filter products by marketing materials / vendor-generated promotions / ability to generate discount coupons
manually select products to add to a custom feed
all information and resources related to a product on a single page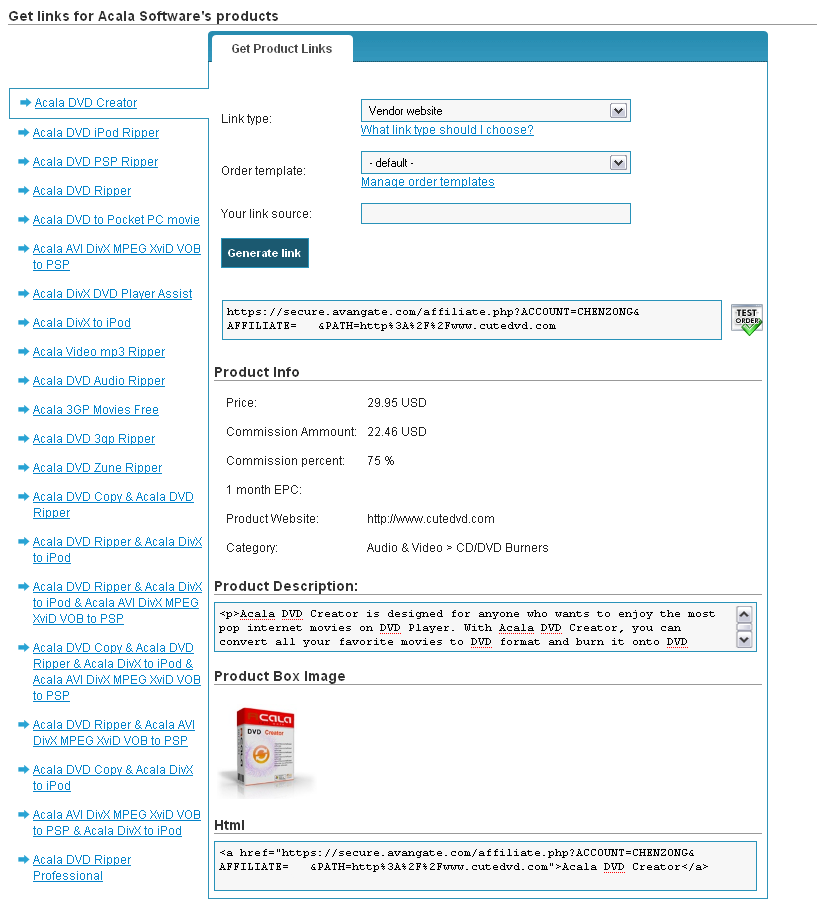 – more data feeds – 2 predefined feeds plus customizable product or search criteria feeds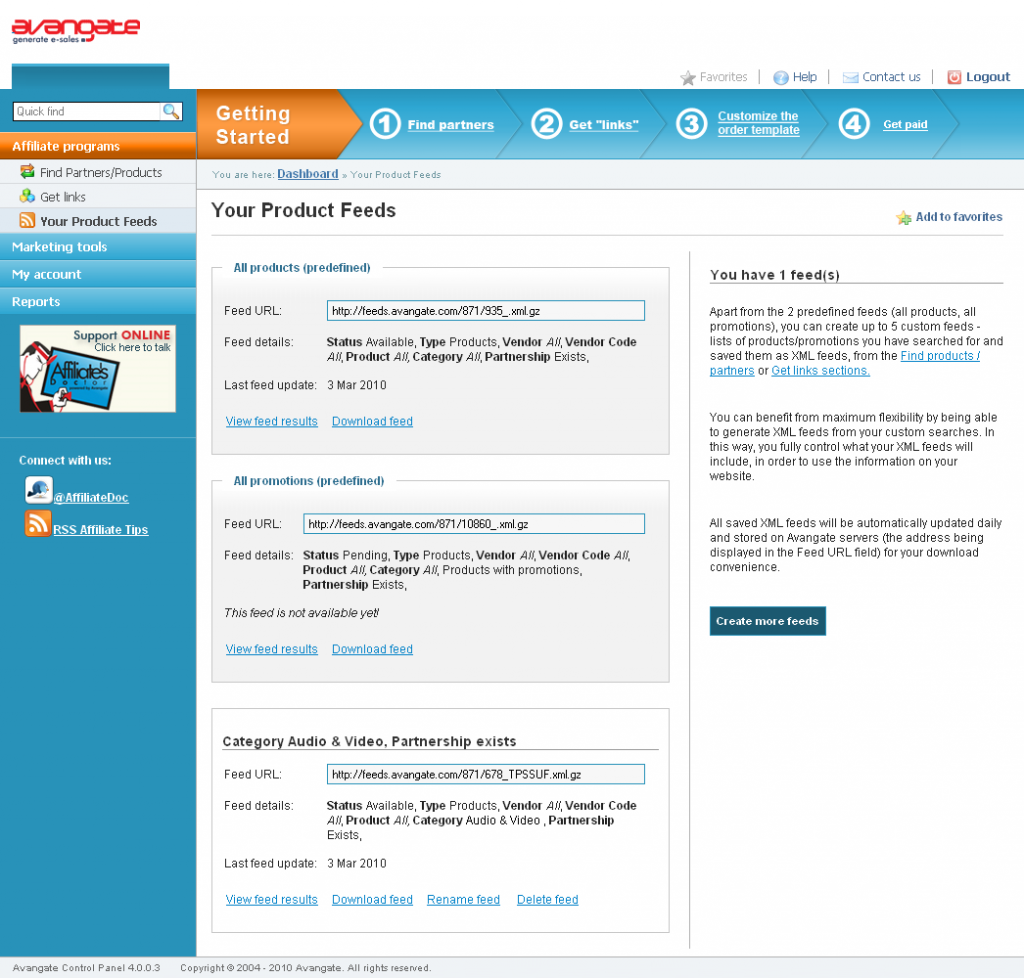 – a more user-friendly interface with lots of tool tips and smart restructuring of the information available
For those who have trouble getting around the Control Panel, we have an updated Help section and also a Getting Started guide. The Avangate Affiliate Doctor is also available via live chat directly from the management interface.
Vendors have New Exposure Channels to Affiliates
Since affiliate marketing is all about affiliates and vendors working together , we also thought about our software vendors. In this new version of the Control Panel, they have a special section on the dashboard where they can get maximum coverage to all affiliates for their products.
Also, with the help of the predefined product data feeds, the products in the network will be more accessible to affiliates and, thus, will get more exposure.
By the way – if you haven't activated the Avangate Affiliate System yet, you can do it by accessing the dedicated page in the Control Panel for vendors (see picture below).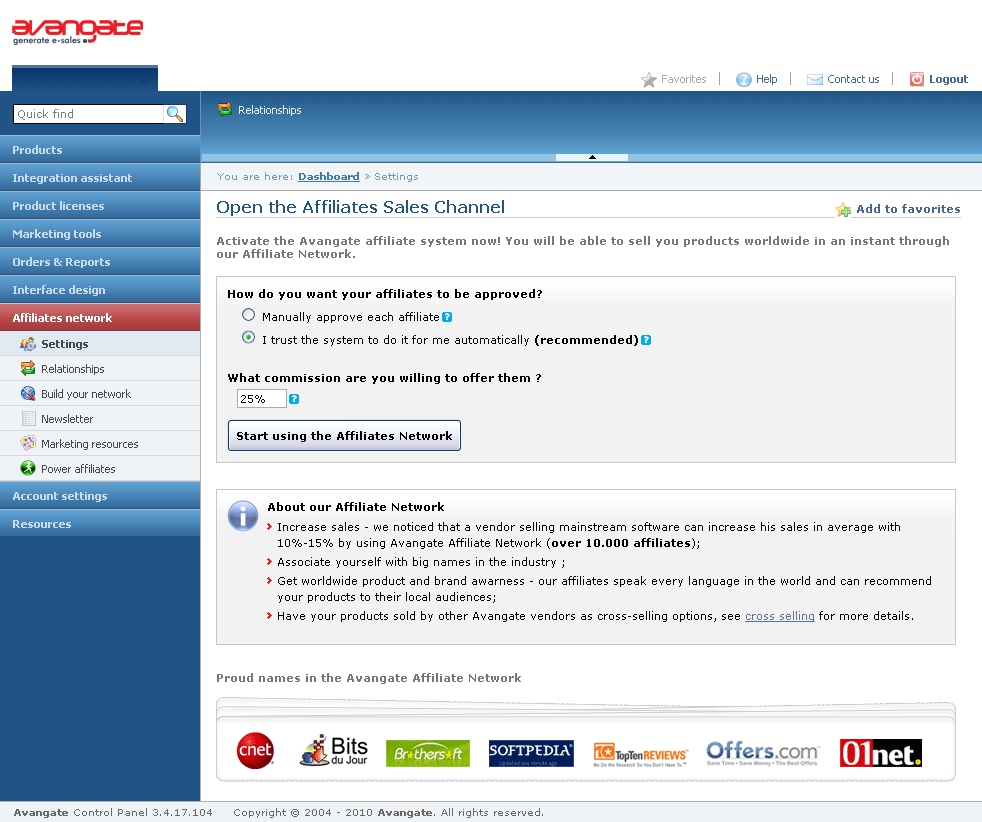 As always, we look forward to your feedback, be it by commenting below, via email or via social media.
Enjoy!