Hi, sellers!
This month's Industry Buzz comes to your aid with some optimization ideas.
Whether it's customer onboarding, reducing customer churn, nurturing B2B leads, or selling internationally, we've got you covered. Ready to jumpstart your online business?
Making sure your SaaS business has enough recurring revenue to sustain itself and grow is vital. Because we understand this struggle, we came up with an eBook packed with actionable advice that will help you deal with the pains of growth as far as recurring revenue is concerned. Are you ready to reduce churn and cash in?
How do you reduce your customer churn rate? There are plenty of tactics and strategies you can use to win that battle. Check out this post where seven experts share their top tips!
If you sell online in the EU, you must have already heard about PSD2 and its requirements, SCA being one of them. The new European directive was necessary to encourage innovation and improve the electronic payments ecosystem. More specifically, digital payment transactions are meant to become safer, and more convenient. Read on to understand the impact of the directives on you, as a merchant.
How does your business welcome new customers? Do you make it easy for them to start using your product? Wes Bush, founder of the Product-Led Institute will show you how to create a powerful onboarding experience for your clients. Watch this webinar to transform your onboarding program, avoid user drop-off and maximize adoption.
If your business is among the 66% of online merchants who want to tap into those expanding online commerce markets and sell abroad, your success will depend on your ability to act locally. Keep reading to find out the most important elements you need to consider when planning to sell cross-border, and how an international commerce partner can help with each.
Did you know that software leads the pack in digital eCommerce sales, purchased by 53% of surveyed shoppers, and it's followed by mobile apps at 33% and eBooks at 20%? Get more statistics around the online buyer behavior, by checking out the full infographic.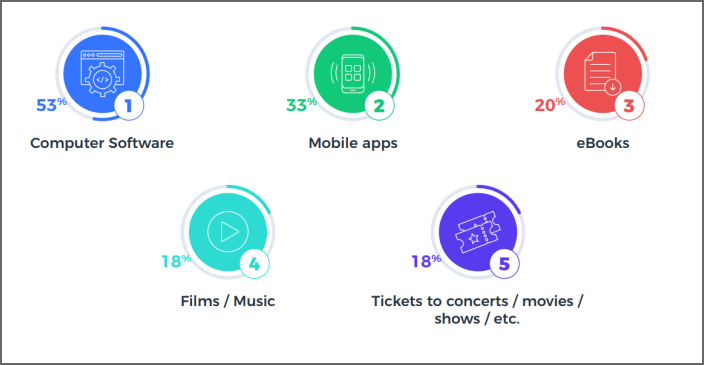 Social selling is about using your social networks to find, engage, and nurture the right prospects, build trusted relationships, close more deals and make a profit. If you already know who your ideal buyer personas are, here are some tips on how to make the most out of your social selling journey.
Most B2B leads don't become customers. But email automation could help you address that issue. It lets you nurture leads at scale, so you can compensate for lower conversion rates with volume at virtually no cost. If you want to plan and write an email nurture sequence, read on.
If you have struggled with finding relevant content ideas for your eCommerce business, or with creating impactful content for your marketing, you need to watch this online workshop! Digital marketing expert Irina Ianculescu, founder of Marketingasahabit.com, will share her KICK framework for content marketing and help you address your most pressing content challenges.
Do you know how to create personalized mobile ads that resonate with your audience without spamming people? As a general rule of thumb, the more care and attention you pay to the kind of content you create and how you distribute it the less spammy your marketing behavior will be and the more effective your mobile marketing will become as a result. Check out more tips on how to avoid mobile spam.
Do you know other growth-related articles worth sharing?