Hi sellers!
As 2022 takes off, it's a great time to take the pulse of the eCommerce industry in order to perfect your business plan.
To help you do this, we've compiled an essential resource kit on SaaS and payments trends, affiliate sales, pricing optimizations, as well as the tech tools you need to grow your business.
Happy selling!
A well-implemented affiliate marketing program typically accounts for 10 to 20% of online sales. Tune in to our upcoming webinar on February 10 and discover how to grow your revenue streams by using a top affiliate network for digital goods worldwide.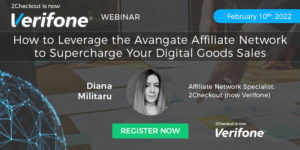 To help you start strategizing for a profitable 2022, we've asked some of our favorite SaaS and subscription experts to share their trends, predictions, and best practices for the industry. Discover their insights on inbound marketing strategies, subscription growth drivers, collaborations with content creators, improved customer experiences, and more.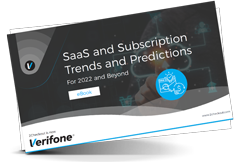 Did you know that a 1% increase in price can yield an 11% increase in profit? This is one of the many reasons you should revisit your SaaS pricing every six months. Here's how to get started with making pricing a constant process!
Watch our latest "Give me 5!" episode to discover the product features you should offer to boost customer acquisition and improve retention.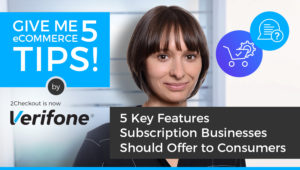 The payments landscape is changing as digitalization becomes a business priority. Stay updated with the latest industry trends and news by following these top 34 experts on social media!
Payment technology has undergone significant evolution over the decades, with mobile wallets taking the lead during the pandemic. Learn why this payment method is likely to become a core contributor to more seamless payments in the future.
Is all friction killing conversion rates? Or is there good and bad friction?
In our recent webinar, Claudiu Murariu, CEO and Co-founder at InnerTrends, shared a data-driven way of approaching friction to improve onboarding and retention. Watch the session on-demand to get all his insights!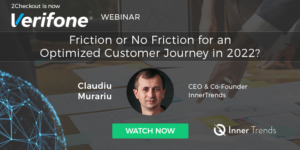 eCommerce analytics tools can provide you with the right type of insights to make data-driven decisions and grow your business. Here's what you need to consider before purchasing such solutions.
Managing an online business can get challenging at times, but the right toolbox can help you simplify the entire process. Here are the ultimate tools you need to grow your business this year!
India owns South Asia's largest economy, so its eCommerce market has a huge runway to further expand on. Get this eBook and learn how to cater to the country's unique buying and payment preferences, so that you can ensure business success there.
We hope 2022 brings tremendous growth opportunities for your eCommerce business. We're curious to learn what your business focus will be for this year, so feel free to share your thoughts in the comment section below!