The eCommerce world has been constantly evolving over the past two years. Given the current dynamics in the industry, it's more crucial than ever to stay up to date with the fresh trends. That's why we want to help you cut through the noise and establish a strong foundation for your online business strategy this year.
Buckle up as this month's roundup takes you through a high-speed journey across the 2022 eCommerce landscape: B2B and B2C trends and insights, hot strategies for SEO-optimized product pages, fraud prevention, user retention, and much more.
Happy selling!
In our upcoming webinar, Andrew Michael, Co-Founder and CEO of Avrio and the host of Churn.FM, will show you how to build a solid lead scoring model that drives healthy business growth.
Save your spot for March 15!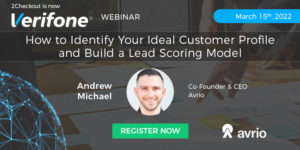 Our recent study revealed that in 2022, online businesses will focus on customer experience, personalization, and localization to achieve growth and differentiation. Read on to discover more eCommerce trends!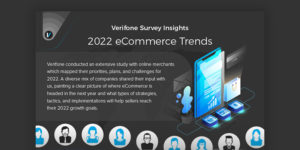 The B2B market has shifted exponentially towards eCommerce and digitalization. Discover the trends that are bound to shape the market's continued growth and how they can benefit your online business.
Our latest "Give me 5″ episode uncovers the most important capabilities you need to tick off your checklist to deliver a seamless customer experience for your B2B buyers.
Spoiler alert – global payments, online self-service channels, and the automation of the sales process are some of the features poised to help you build a successful B2B eCommerce business.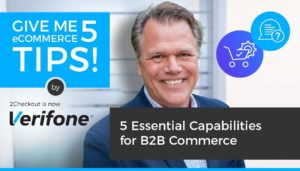 Since the pandemic broke out, e-learning has skyrocketed, bringing many monetization opportunities to the table. Learn how you can leverage this business model for success!
Product pages are a key touchpoint in your conversion funnel. Are yours in the best shape?
Watch this on-demand webinar featuring Kristina Azarenko, eCommerce and Technical SEO Consultant, and see how you can optimize these pages to stand out in SERPs, increase conversions, and, ultimately, grow eCommerce revenue.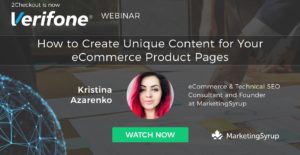 Denmark is primarily known for Lego and Hygge, but did you know that it's also a mature eCommerce market suited for both new and established online sellers?
In this guide, you'll discover everything you need to know to expand your online business there!
eCommerce fraud has soared in the past few years. Read this article to understand the most common types of fraud and start implementing the right prevention strategies to protect your online business.
Regulators are becoming more restrictive about what consumer data can be shared, while customers themselves are more in control of their online customer journey. Learn how eCommerce businesses can navigate this new landscape!
To improve user retention and customer lifetime value for your SaaS, you need to shift your focus to quality and usability. Here's how to optimize the user experience!
Are there any other exciting ideas and strategies for growth that caught your attention? Feel free to share them with us in the comments below!