Hi sellers!
We're kicking announcements off with some fantastic news – CommerceNow, the world's premier eCommerce event, is back with a killer lineup, actionable sessions, and stellar resources to elevate your business to new avenues for success. The event is fully free and virtual, so you can attend from wherever it suits you best. We cannot wait to see you live on June 22-23, so make sure to save your seat!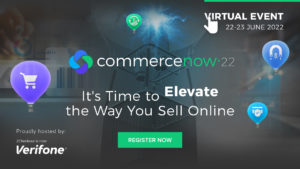 The Customer Choice voting for the 2022 CNP Awards is now open, and we are nominated in three categories: Best Subscription/Recurring Billing Program, Best Payment Service Provider (PSP), and Best E-Commerce Platform/Gateway. If you're a merchant using our services, we'd be extremely grateful if you would take a few minutes to vote for our solution here.
Finally, here's a sneak peek into what we have in store for you this month. As the eCommerce landscape becomes more competitive, these resources will give you insights into novel ways to grow and optimize your business – whether through global expansion and localization, online payments, or conversion optimization.
Happy selling!
The journey of scaling your eCommerce business is challenging, but rest assured that we've got your back!
This guide will take you through multiple ways in which you can unlock massive growth for your established online business. These strategies include tapping into international markets, staying protected against fraud, optimizing your e-store, and much more.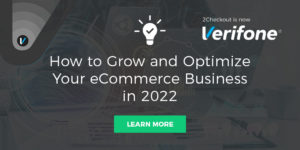 As the eCommerce industry is seeing continuous growth, it's important to optimize your checkout page and lower cart abandonment. Here are some A/B testing ideas we recommend you to explore.
The B2B buying experience has evolved. Adjust to it by implementing these tried-and-true strategies to improve conversions and revenue on your B2B eCommerce website.
Brazil is an appealing destination for online merchants as Latin America's most economically powerful country. Read this eBook to get actionable insights and suggestions for navigating this eCommerce market.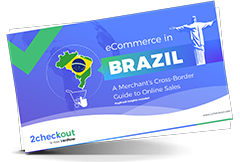 A well-designed SaaS localization strategy is crucial if you are considering expanding your online business into foreign markets. Here are all the steps involved in crafting it!
Glarysoft, a utility software provider, experienced a whopping 70% increase in affiliate sales and expanded their affiliate community through the Back to School campaign conducted in collaboration with the Avangate Affiliate Network. Find out how the affiliate channel can help expand revenue streams and increase sales.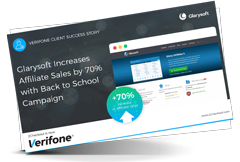 Whether you already have an established affiliate program or are looking into launching one, affiliate recruitment should be top-of-mind. Follow these seven simple tips to recruit affiliates directly.
There has been a significant revolution in payments in the past years. See how these alternative payment methods help create a seamless customer experience and redefine the shopping journey!
Word-of-mouth is a leading factor in decision-making, so having an advocacy program in place is worth a lot for your eCommerce business. Learn how to build it for success!
What's your take on sustainable eCommerce growth? Any strategies that have worked particularly well for your business? We'd love to hear from you in the comments below. 😊