Video takes many forms and can be used to serve a variety of different purposes. There is a wide range of different types of videos you can create, including live-action videos, animated videos, tutorials, product demonstrations, how-to videos, and much more.
In certain industries, such as real estate, a video is an invaluable tool for showcasing a property. Short videos that quickly showcase the space and its features are more appealing to potential buyers than a still photo or text description. SaaS companies use video content to demonstrate their products effectively. A video walkthrough can provide a comprehensive, easy-to-understand look at the features, helping potential customers decide if your product is the right solution for them. The examples are endless.
One popular use of video is onboarding videos. Such videos are a great way to help new customers become acclimated to your product. You can show them the basics of how your product works and what they need to do to get started.
In this article, we will discuss the benefits of using onboarding videos for your customers and provide some tips on how you can create one. We'll also look at some successful cases from companies that have used these videos effectively.
What Is Customer Onboarding?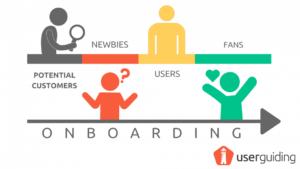 Source
Customer onboarding is the process of introducing new customers to your product or service. It's a step-by-step process that goes through 3 stages: welcoming, activation, and liaison.
Welcoming: When someone signs up for your product, make them feel welcomed. Send a personalized message or a video greeting: thank them for using your product and explain how it can help them.
Activation: This is the most important step in customer onboarding. If a customer doesn't understand how your product works, they won't use it and eventually cancel their subscription. Provide them with easy-to-understand tutorials and videos that explain your product features, how to use them, and how to achieve their desired results.
Liaison: Once a customer has become comfortable with your product, it's essential to keep them engaged and create a sense of loyalty. Provide helpful content, additional tips and tricks, new feature announcements, and more. Regularly check in with them: send follow-up messages to make sure they're on the right track.
Customer onboarding is an essential part of any company's success. By properly onboarding your customers, you can ensure that they are familiar with your product and how to use it. This can lead to increased customer satisfaction and a higher likelihood of them becoming repeat customers.
There are many ways you can onboard your customers, but one of the most powerful solutions is creating onboarding videos. And here is why.
Why Use Videos for Customer Onboarding?
Videos provide a more engaging experience than just reading text or looking at screenshots. Customers can see how the product works in action and how it solves their problems. Videos are also more interactive, which helps customers form a connection with your product. Customer onboarding videos also often lead to:
Increased customer satisfaction
Videos are a great way to onboard customers because they are more engaging than text-based onboarding. According to Wyzowl, 97% of people think video is very effective in educating new customers.
Cost-effective onboarding solution
Compared to traditional onboarding methods like in-person sessions and phone calls, video onboarding is much more cost-effective. You don't need to hire trainers or provide physical materials, which can be expensive. A training video will be enough. Moreover, customers can watch the videos whenever they need to. This means they don't have to wait for a customer service representative to help them.
Increased adoption rates
Properly onboarded customers are more likely to start using your product regularly. Onboarding videos are some of the best options to increase product adoption rates, as new users will be able to quickly get up-to-speed on how it works.
Improved customer retention
Great customer onboarding helps build a strong foundation for a long-lasting relationship with your company. Videos add an interactive and engaging element to the process. Customers will more likely stick around if they understand your products properly.
When Should You Use Video Onboarding?
You can use video onboarding in a variety of scenarios.  Here are a few of the most common use cases:
Introductory videos
If you are launching a new product, it's important to provide customers with its overview. Create a short video to introduce customers to your product. Explain what it does and what benefits it provides.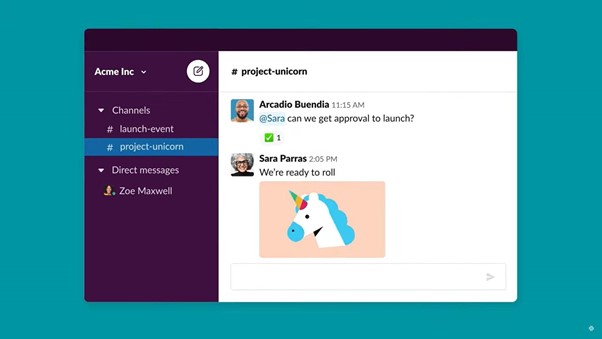 An example of Slack introducing new users to their app
Product tutorials
Once customers have been introduced to your product, you should provide them with detailed tutorials. Create step-by-step instructions that demonstrate the product's features and introduce different situations they might encounter while using it.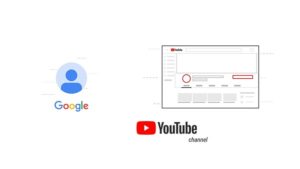 A video guide by Google Support on how to create a YouTube channel
Customer success stories
An effective way to boost customer engagement and loyalty is to show real-world examples of how other customers have used your product. This way, new customers will be able to better understand the potential of your product and whether it's right for them.
Product updates
As your product evolves, you should keep customers up-to-date with the new features, changes, and bug fixes. Send a video email or post it on social media to explain what's new and why customers should pay attention.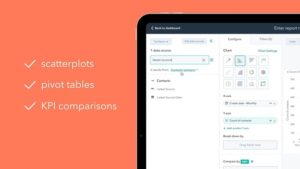 FAQ videos
When customers encounter complex problems, it can be difficult to explain how to fix them over the phone or email. Create a video FAQ section on your website or a playlist on YouTube to answer the most common questions that customers have.  This way new customers don't have to wait for someone to help them out as they can go directly to the video and learn how to solve the issue.
Customer Onboarding Template
To ensure you cover all the bases, you can use a customer onboarding template to guide your process. Here's an example of what the template might look like:
1. Introduction
Introduce yourself and your team: briefly explain what your company does and create a welcoming atmosphere. Highlight your product's benefits, explain why it stands out from the competition, and give customers an overview of what they can expect.
2.   Setting up
Explain how to set up the product. Provide step-by-step video instructions, screenshots, and diagrams to make the process as straightforward as possible.
3.  Product usage
Demonstrate how customers can use and get the most out of your product. Introduce different features and show them in action. Make sure customers understand which features are available and how they can access them.
4.  Engagement and support
Encourage customers to contact you if they have any questions or need help. Upgrade your customer support, provide follow-up emails, and introduce customers to your active community forums or help center.
5.  Feedback
Invite customers to provide feedback, ask questions, and share their experience with the product. Show your appreciation for their input and thank them for their time.
8 Tips on Improving Customer Onboarding Videos
Creating onboarding videos doesn't have to be a daunting task. Here are a few tips that can help you create compelling and engaging videos:
1. Keep it simple
Your onboarding video should be concise, informative, and easy to understand. Use simple language so customers can grasp the main idea without spending too much time on it. If you have a short explanation, don't lengthen it with complex words.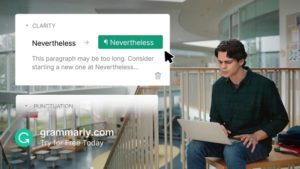 2. Break it down
Break the video into smaller sections to make it easier for customers to follow. Use visual cues and voiceover to highlight important details and explain complex concepts. Use a simple video trimmer to cut out unnecessary fragments and divide your video into logical parts.
3. Be practical
Provide customers with actionable advice and step-by-step instructions. Avoid generic tips or overly technical details that might be difficult to digest. Look at the example of how Dollar Shave Club shows new blade features.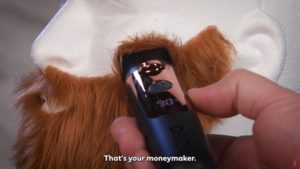 4. Show personality
Don't be afraid to show your company's personality in the videos. Make sure your videos have a human touch — add humor or fun elements to make customers laugh and relate to your content even more.
5. Create quality
Make sure all elements of your video (images, audio, subtitles, etc.) are of high quality. Poorly made videos can be a major turn-off for potential customers, so learn ways how to improve your video quality.
6. Make it interactive
While explaining the process, viewers have the opportunity to interact with you during the video. Give customers mini-quizzes or ask them to provide their feedback. This will make the video more engaging and encourage them to be actively involved in product onboarding.
7. Use appropriate tools
In addition to video, with customer onboarding software, you can maximize the user experience. Choose what groups to target, customize onboarding messages, and track user behavior to further optimize your onboarding process. Include helpful links, create FAQs, and other relevant resources to provide additional clarity.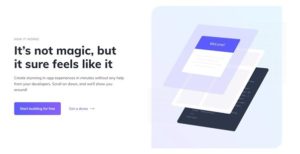 8. Adapt for different platforms
Your onboarding video should be easy to find and watch. Keep in mind that many people watch videos on their mobile devices, so make sure to optimize your video   for them. Pay attention to the resolution, frame size, and image quality, as these can all play a role in the video's success. For example, for some platforms like Instagram 1:1 videos work best, while YouTube' recommended aspect ratio is 16:9.
3 Successful Cases of Customer Onboarding Videos
Many companies have successfully used videos as part of their customer onboarding. Here are a few examples:
1. Discord
Discord is a popular communications platform for gamers and other communities. On their YouTube channel, they show new tools and updates, explain how to use specific features, and offer advice on how to troubleshoot common issues. In this video, you can find an introduction to the platform, narrated by a professional voice-over artist with visuals to help viewers understand how to use it:
2. Dropbox
Dropbox is a cloud storage service that provides users with a secure place to share and store their files. They provide short videos that explain how to use their service, as well as more in-depth ones that offer tips and tricks for file management. In this video, you can find a brief overview of how to store files with this app:
3. Apple
Apple provides onboarding videos for its products, including computers and mobile devices. They explain everything from setting up a device to using helpful features. Their videos are clear, concise, and easy to follow. In this video, you can find useful tips and tricks how to use your Apple Watch more effectively:
Conclusion
Onboarding videos help introduce customers to your business and provide them with clear instructions and visuals, so it's easier for them to learn how to use your product. They also create an emotional connection with customers, which leads to better engagement and retention. With these tips and examples, you can create an effective onboarding video for your product. Start making your onboarding videos today to welcome new customers and increase user experience!
About the Author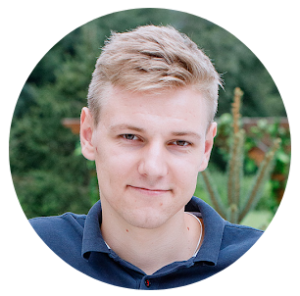 Vlad is a partnership manager at Movavi. He has 2 years of experience in the e-commerce and marketing industries, having written articles on these topics for various publications. Vlad is passionate about helping businesses grow and reach their full potential. When he's not working, he enjoys spending time with his family and friends.