When you think of today's digital marketplace, you might think of millions of sellers sending messages to millions more potential customers, all connected online in a matter of seconds. In this avalanche of stimuli, one of the most efficient ways that brands can stay top of mind and drive sales is through a coherent content plan. If you've ever raised a skeptical brow on hearing "Content is king," this article's for you.
Forget all the clickbait headlines and fluff pieces that have ever wasted your time. Poor executions aside, content marketing is a brand's authentic approach to interacting with customers and prospects. Content is an important marketing pillar and an expression of your vision and brand's identity.
How can content help an eCommerce business grow?
By being relevant to customer needs, the content leaves a memorable impression in the user journey, tilting the balance towards conversion at the right time. There is no one-size-fits-all approach to content marketing, as each case requires a particular mix of ingredients just right for your brand's particular niche. In this post, we propose you work from Why to When to What, building in opportunities for growth and connection at each step.
Set objectives based on Why?
Why would my brand's content interest my audience? Thinking of all of the reasons users may have for interacting with your product, single out those with the best chance to get a reaction. Maybe your users need to solve a problem, want to learn something new—or just be entertained. Map out users' objectives in interacting with your content so that you can address their needs with the right type of content.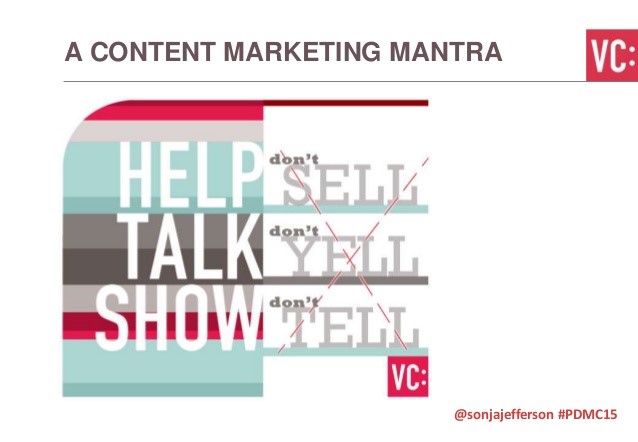 In her book, Valuable Content Marketing, marketing expert Sonja Jefferson insists that the "Why" should be about the client. Sonja recommends switching the focus in content from your product and your sales approach to the user's need, and how your product/service fits in that story. This way, you have a better chance of creating content that makes people take action or, in the author's words "The more you help and the less you sell, the more you sell".
Create What is needed, When it's needed
Plan content pieces for each step in the customer funnel. You may have captured a fleeting smile upfront, but that does not guarantee conversion down the funnel. The goal is to connect with your potential clients at the right time and have a positive impact on their buying journey, with the type of content you've chosen.
Marketers sometimes assume that one type of content can take care of the whole buyer journey, but most customers demand a diverse mix of interactions. No matter how good they are, 50 blog posts will not outshine your competitor's videos, and all the gifs in the world may not explain a concept as clearly as a technical diagram. Develop content pieces that best fit customer needs at each point in the funnel. Where possible, spin ideas into several smaller pieces of content instead of one large one.
Clearly, B2B content will be different than B2C content, and you will always need to adapt your content strategy to your target market. Some types of content will even be used in multiple stages.
If we follow the simple 3+1 stages of a buyer journey, here's what you can work with, from a nurturing content approach:
Early-stage (awareness and interest):
Content often introduces a category to the consumer, helping associate your brand with that category. At other times, content succeeds in widening a user's perception of a category.
What you should do in this stage of your content strategy is to ask the questions your audience is asking. Engage people with helpful content and you may get them to pay attention to your product. Particularly during the early stage, you'll want to start with the useful content, in order to actually be a helpful brand.
Helpful content is actually part of the content trifecta heralded as the most attractive to users –  "How, Wow, Now" content.  Coined by Margaret Magnarelly and promoted by Jefferson, "How, Wow, Now" content implies giving the user either helpful pieces (How do I do this?), Wow content (Wow, that's awesome!) or Now pieces (That's timely!).   
Some good content types for this stage include videos, infographics, blog posts, social media campaigns, live panel discussions, podcasts, and webinars. This type of awareness content should be informative, educational, not salesy (at all!), inspiring and even fun, with a high potential to go viral. Keyword research and SEO are vital tools to make this content easy to find.
Mid-stage (consideration and intent):
With a foothold in the category, your brand can move on from an introductory state and develop a "come and see" vibe, generating micro-conversions that will bring intenders closer to a sale.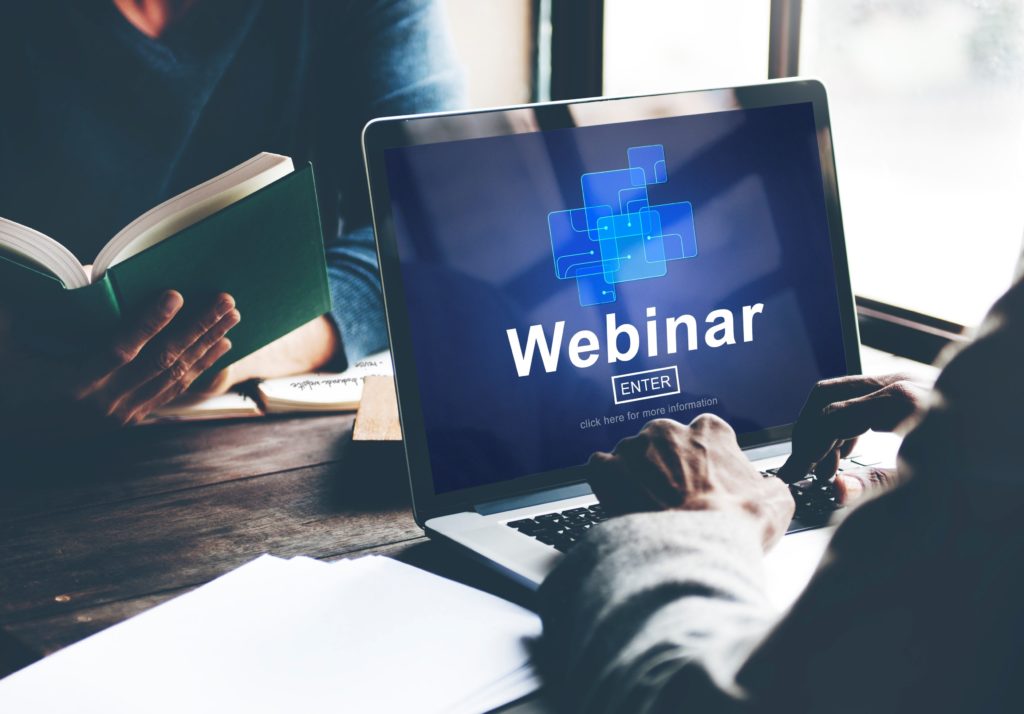 At this stage, you can start gating content. Ideally, early-stage content should point to mid-stage, and mid-stage will lead into late-stage. Webinars can also go into this category, depending on what topic they cover. eBooks, whitepapers are good mid-stage content. Here you'll have a mix of thought leadership pieces, similar to early-stage, but they will be more in-depth, and you can start showing also your solution as an option to solve the prospect buyer's problem. The lead nurturing process is key in this stage and content plays a major role in it. Blog articles often sit in the early, top-of-the-funnel stage, but some types of articles (longer posts, more in-depth) can be part of the consideration phase.
Late-stage (evaluation and purchase):
The content in this stage will be used to prove your solution is the right one for your prospective buyers and address any possible concerns or questions they may have. You can use case studies, video testimonials, ROI calculators, competitive comparisons, product demos, personalized revenue uplift simulations and so on as part of this stage.
Once the purchase milestone is reached, the focus of your content will shift toward retention, loyalty, upgrades and increasing the value of the monthly purchase.
Loyalty stage or post-purchase:
Some marketers may feel the content saga ends once a purchase has been registered in the business ledger, but successful brands understand that purchase is only the halfway point of the race. Content created for the loyalty stage is hugely important to your client's experience with the product and can even help you become a well-loved brand if handled correctly.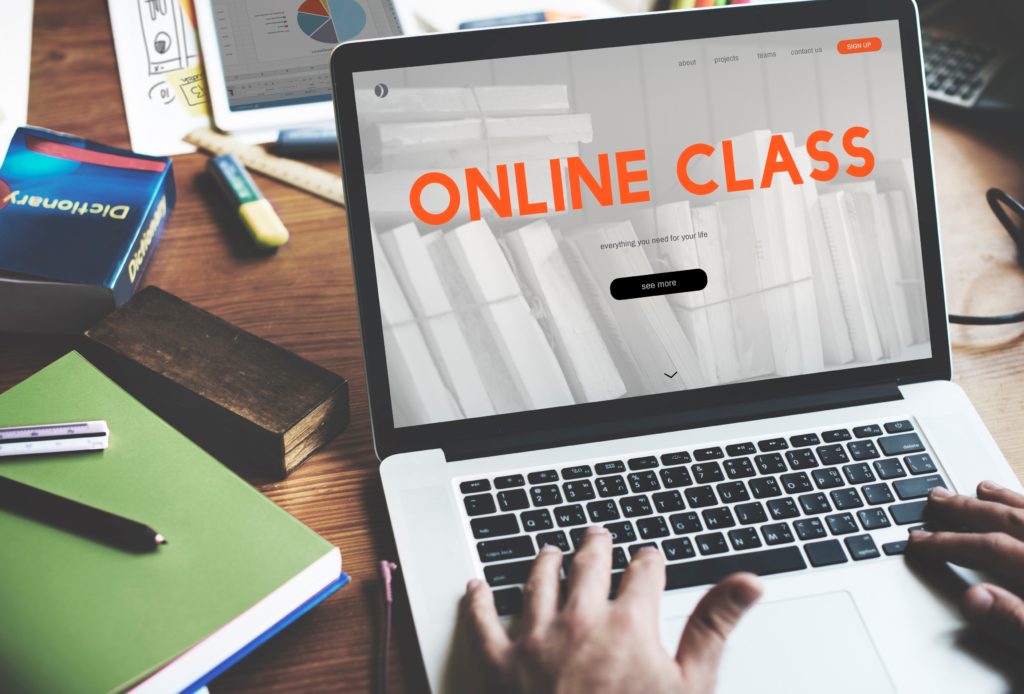 Besides onboarding content, which aims to bring your clients to the "Aha!" moment that shows the value of your product or service, in-product demos, how-to guides, training sessions or case studies are all good post-purchase pieces of content. Retention content can also include any of the content forms detailed in previous stages, as long as it helps your clients use your product to its full potential and learn new things that will help them grow their business. Map your content according to your audience's buyer personas and don't be afraid to experiment and switch it up, if your content consumption and interaction metrics are not measuring up to expectations.
Use content to attract, educate and convert
If you've made it through this article, you can see how important it is to have a good content marketing strategy and use it to accelerate the purchase process and keep your customers happy. Use the simple WWW framework – described by some authors as the 6 W's of Digital Marketing (Who, What, When, Where, Why, How) in a more granular approach – to draw in a wide audience and to be relevant in any stage of the buying journey. Map out your buyer journey and start planning content touchpoints for each step of your user flow today—and reap the benefits tomorrow!
Need tips on how to find content ideas based on actual customer needs and how to create relevant content on a regular basis? Watch this workshop on Content Marketing for eCommerce and don't miss this great session on How to Make Content a Growth Engine for Your Business.