We're entering a new era: millennials, formerly a favorite target audience for many "hip" B2C marketers, are becoming relevant for B2B industries as well. The oldest members of this generation are now in their early thirties, entering management positions with buying power and becoming prime targets for SaaS providers.
Even if your software is targeted at individual consumers and not businesses, millennials are likely to be among your top audiences. Research has found that an increasing number of consumers in this generation prefer paying a monthly fee for convenient access over permanent ownership, which explains the proliferation of consumer-facing SaaS solutions like Spotify and Dropbox.
Much has been made in the marketing world of the unique challenges and opportunities that come with targeting the millennial audience. But how do these tips transfer to SaaS?
Here are 5 effective SaaS marketing strategies that resonate with millennials.
1) Turn It Around: Go Inbound
Traditional outbound push marketing strategies have never worked for millennials. They don't react well to being inundated with banner and pop-up ads everywhere they go; in fact, a recent study found that 84% of millennials no longer trust traditional advertising. Look no farther than the surging popularity of ad blockers for validation of this fact.
Therefore, when marketing to this audience, it's crucial to adopt an inbound approach. Draw in millennials with high-quality, engaging content rather than telling them how great your product is. Let them come to you when they're looking for something you offer. Then, capture them as leads, and deliver relevant, personalized content to them often.
2) Let Your Users Be Your Guide
If you're wondering just what type of content achieves inbound success with millennials, consider this statistic: 84% of them report that user-generated content on a company's website has at least some influence on their purchasing decisions.
Free Whitepaper: Proven Ways to Keep Customers Coming Back – and Spending More
The reason for this trend is the same as above: authenticity. More than any generation before them, millennials prefer to engage with companies that don't try to simply sell them something by making grandiose claims about their product that may or may not be backed up. Millennials are savvy and unlikely to trust assertions without evidence. Instead, they're looking for authentic stories from other users that help them clearly understand what they will get out of your software: where you fit into their story?
According to a recent study, millennials said that they wouldn't have made many of their purchases without first reading user-generated reviews or engaging with user-generated content. That's a huge shift in the marketing space away from companies and toward users. For you, that means encouraging and incorporating all types of user-generated content throughout your marketing strategy. Testimonials, case studies and customer videos can all be powerful drivers to transform millennials into trial users and eventually convert them into paying subscribers.
3) Influence the Influencers
There's only one group that comes close to having the same credibility as peers for millennials: the people they consider experts or influencers in their fields. That's why influencer marketing is a powerful way to engage with this audience, achieving a 685% return on investment on average, according to one source.
An influencer marketing strategy involves first finding out exactly who the influencers for your target audience are. They may be industry experts, bloggers or anyone who's built up credibility about your industry and product type along with an online following.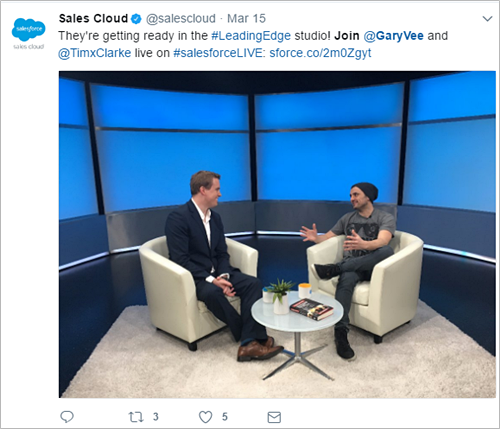 Once you know who the right influencers are, you need to discover when and how they're willing to engage with—and mention—your software. Collaborate with them on exclusive content, allow them to test a new feature or simply let them know about fun new ways to use your software. As soon as the right influencers post content about your SaaS solution online, it will pique their millennial followers' interest in your product.
4) Zoom Out to the Big Picture with Visuals and Interactive Content
As attention spans get shorter and shorter, visuals and videos are a great way to stand out and make sure your solution will catch millennials' eyes. Software and SaaS businesses too often lack emotion, while millennials are consumed with it. They want to see friendly human faces and creative content that will compel them to convert.

Take a look at Slack's homepage. It's fun, friendly and colorful—a far cry from many B2B websites of the past—but also manages to look professional and trustworthy. If you aren't a graphic designer or don't have one at hand, a great tool for designing stunning graphics is Canva, which is very intuitive and easy to use.
Also, pay special attention to video. Studies have shown that 96% of consumers find videos helpful when making purchasing decisions online. Live streaming became popular in 2015 and is something every marketer should experiment with, especially to reach this audience, because millennials tend to watch more live video than any other demographic.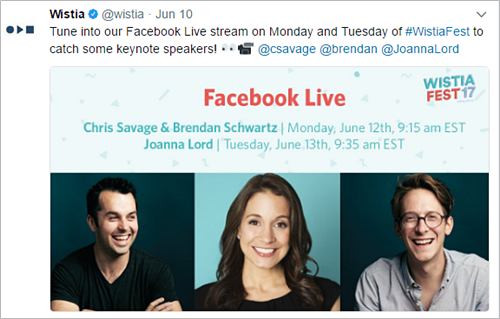 Making your brand more human by showing the real faces behind your business will definitely help build trust and convert millennials into customers.
5) Reach Out and Get Social
If you're not active on social media, you're missing out. But you knew that already. Millennials are not only extremely influenced by what they read on social media, it's one of their primary ways to get information. Over the past decade or so, we've seen social media marketing grow from an often overlooked and sometimes superficial tactic to one of the most influential and sophisticated digital marketing techniques for reaching any audience.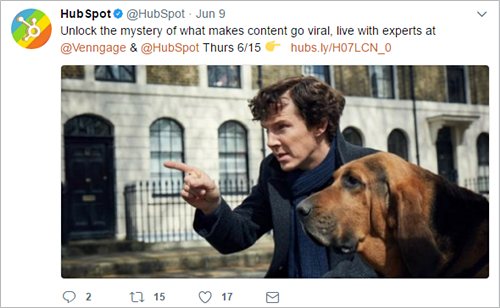 Social media is an ideal channel for finding users and promoting your product, upcoming webinars, eBooks or events. Check out the HubSpot example above. The company is announcing a new webinar by drawing an analogy between the mysteries of viral content and the popular TV show, Sherlock Holmes: a clever way to draw millennials' attention.
Just make sure not to bore your millennial social media mavericks with long, drawn-out messages or desperate attempts to seem cool. Keep it short and stay relevant to what's new, but also true to your product.
Marketing to millennials involves strategic planning, as well as paying careful attention to your brand voice to ensure that you're making an authentic impression. Once you've finally intrigued them, the key is to keep millennials coming back. You can do that with a variety of tactics that we share with you in our whitepaper, Go Beyond Retention.
Free Whitepaper: Proven Ways to Keep Customers Coming Back – and Spending More
Let us know if you recommend other marketing strategies for millennials: we'd love to hear them!