Video is a must for brands. It's everywhere. From social media to YouTube, the world can't get enough of video, and that includes B2B buyers. 73% of marketers say video has positively impacted marketing results.
But as much as anyone is able to pick up a camera and hit record, producing effective video is no simple feat. Often, B2B brands struggle to find their voice. They also find creating concepts and messaging that really engages buyers challenging.
In this blog post, I'll share three important elements that B2B videos should include to be effective. We'll look at the importance of creating messages that are specific to your audience, how to identify the right emotional states, your buyers' experience, and what a relevant message looks like.
I'll also walk you through 10 examples of effective B2B videos. With them, you'll be able to take to your drawing board and produce your own collection of effective videos.
Three elements every B2B video must have
Video marketing may seem daunting, especially if you've found it a tough medium to use. But video, like all things marketing, can be distilled. Creating an effective B2B video is as simple as including three critical elements. And when they come together, any brand can quickly engage an audience and make an impact.
Here's what the three important elements are, along with an example of how they work together to make a successful video.
Be relatable
Create videos that your buyers can relate to. Whether B2B or B2C, or if your product is a live streaming site or accounting software, your buyers are still people. Marketing products and services effectively means showing how your solution fits into the life of your buyer. If they can't relate to your message, it won't stick.
Coschedule tackles an issue all marketing teams struggle with today: being productive while trying to juggle single-function tools to get the job done, a highly-relatable issue for their buyers.
Evoke emotion
Emotion has been proven to influence action. And when it comes to B2B videos, don't miss out on the opportunity to connect with your viewers on an emotional level. Just because you're selling to businesses, that doesn't mean B2B buyers aren't people.
Make your videos and message strong by identifying two emotions to share with your audience. First, one that's tied to their problem. Second, one that's tied to the successful application of your solution and a positive outcome.
If you find it hard to identify what your buyer's emotional states might be, consider using DigitalMarketer's before and after states grid. It's an elegant solution to identifying what challenges and emotional states your buyer is in before and after coming into contact with your brand. It works perfectly for video, too.
At 24 seconds, Coschedule identifies key pain points marketing teams have: using multiple tools leads to frustration, duplicated effort, and worse, wasted time.
Share a relevant message
While you have the chance to be creative, be sure to have a clear and relevant message. Share your value proposition to drive your message home and impress how your brand is right for buyers.
As you share your value proposition, connect the dots. If you've identified any pain points at the start of your video, provide solutions, and explain how they benefit your viewer. By connecting the dots for your audience, your message is strengthened. You close any open loops and address any objections they may have.
At 1:10, Coschedule knocks their value proposition out of the park by addressing every issue identified at the start. What's more, the video shows how perfectly their solution works to empower marketing teams. With Coschedule, teams get to focus on producing great content instead of wasting precious time organizing it.
10 great B2B video ideas
Now that you know the three elements required to make an engaging B2B video, here are 10 great examples to get your creative juices flowing.
1. IBM educates their audience about hybrid clouds
Cloud computing is a big business. Gartner forecasts it to become a $226 billion industry in 2020. But with this much opportunity comes complexity. Businesses considering the cloud are faced with various applications, security, data privacy, and scalability concerns. To help, IBM created a short video to explain what a hybrid cloud is.
The video, presented by Sai Venamm, a developer advocate at IBM, Venamm does an excellent job of breaking down what a hybrid cloud is. It also touches on four key features businesses moving to hybrid cloud infrastructure must look for.
Complex solutions require more education. And when it comes to B2B technology or products, take the time to lean into educating your audience. Identify knowledge gaps they have, misconceptions about your technology, and simplify it all as much as possible.
2. HubSpot attracts marketers with a personal message
While inbound marketing isn't a new concept, many brands struggle to make the switch and stick to it. There's a misconception around the true benefits of attracting buyers using valuable content, and helping them solve problems instead of forcing the hard-sell.
HubSpot understands that its core audience, marketers, deal with this problem daily. They often have to advocate for the customer internally, selling the concept of inbound and how powerful it can be as a short- and long-term solution.
In their video, HubSpot takes a bold step and appeals to its buyers' innate sense of delivering value. By identifying with the challenges marketers have, HubSpot shows that it's okay to care about helping customers and winning them over without resorting to old-school and less desirable tactics.
People want to work with brands that understand them. Appealing to a buyer's values can result in a stronger association with your brand. But be sure to really dig deep and understand who your target personas are and what matters most to them or you could miss the mark with poorly aligned messaging.
3. Monday.com uses humour to show how to use their platform
Very little is exciting about project management software. While it can be effective, it's often complex, and not something employees look forward to using. To showcase just how easy it is to use Monday.com, the brand turned to humor.
With the use of smart comedic timing woven into a walk-through of important features every business can easily use, Monday.com was able to make project management software look cool.
Humor, when well-executed, can be effective. It helps lighten the mood around issues your audience may feel apprehensive about, allowing them to let their guard down and receive your message.
4. DigitalMarketer shares little-known marketing secrets
Marketing launches aren't the easiest to pull off and Co-founder of DigitalMarketer, Ryan Deiss, has a solution. In his video, Deiss explains why traditional and funnel-based launches are not long-term solutions.
What does work? A blitz launch. Deiss explains what a blitz launch is, why it works so well, and also shares a little-known secret that you should be running one every month.
Share insider knowledge or unknown but highly-effective tactics that can help buyers achieve massive results. Buyers are always looking for quick wins and knowledge that can propel them forward. If you can offer both, you'll win their attention.
5. Moz offers daily educational videos
SEO can be technical and complex. And when it comes to spam links, understanding how many clicks it takes to get from your homepage to any other page within your site isn't always clear. Luckily, Moz's Crawl Depth metric helps. To illustrate how, their video shows how to analyze your site's architecture via crawl depth and offers resources to help you deal with them.  
Share tips on how to improve customer performance using your product. The easier it is for customers to use your solution, the longer they'll invest in it.
6. Seige Media shows thought leadership using industry expert interviews
Standing out online isn't what it used to be. Today, to generate brand awareness and PR, and to convert more customers, you must produce content that's leaps and bounds ahead of your competition.
How?
Seige Media interviews CXL Institute CEO Peep Laja. In this interview, Laja shares keen insights born in firsthand experience. He covers how brands can use unique research as a competitive tool, and why it's important to constantly test new ideas on the road to finding one that works.
Showing expertise and thought leadership through interviews with industry experts is powerful. It provides your audience with the footage they would otherwise have not had access to. The more rare your content, the more valuable it is.
7. Dropbox shares powerful testimonials
Running one of Australia's largest and fastest-growing private construction groups is a huge undertaking. It requires attention to detail and all hands on deck. It also wouldn't be possible without the right technology.
Dropbox does more than just store files for Built, it also acts as an integral connector between project management and other applications that otherwise wouldn't be able to communicate.
The result? Built is able to run like a well-oiled machine.
Testimonials that explore the intricate details of a customer's business matter. By going deep and identifying challenges and tying them back to tangible positive outcomes, you present a powerful case for your product and brand.
8. Quickbooks introduces a new product
Everyone knows that maintaining your books is a critical aspect of running a business. But often, that's easier said than done. QuickBooks created a short video to share their new service, QuickBooks Live, and how it can help.
The video is 1-minute long, focuses on how easy it is to use QuickBooks Live, and highlights the efficiency of the new product.
Showcase new products by placing them in environments similar to your buyer's. This simple tactic makes your solution seem more accessible and realistic.
9. Ahrefs shares valuable in-depth tutorials
YouTube keyword research is a hotly-contested topic. There are different schools of thought on how to determine which tools to use, how accurate they are, and how to interpret publicly available YouTube information.
Ahrefs realized this problem and set out to help its audience solve it. In an in-depth tutorial, Ahrefs shows how they've been able to find the right keywords to rank high in search results and get more views consistently.
Tutorials are gold. When performed with your product, they give buyers a better look and what your solution has to offer. They also showcase thought leadership, helping you stay top-of-mind for when buyers are ready to take action.
10. Pat Flynn demos ConvertKit email marketing software
Finding the right email marketing software can be a little overwhelming. It's a huge market filled with tons of brands and loads of features you may not know you need.
To make their product more accessible, ConvertKit turned to well-known influencer Pat Flynn to host a free online webinar. In it, he demoed ConvertKit, showing how he uses the tool to run his growing online business, and how viewers could easily do so, too.
Influencer marketing can help you attract more of your ideal audience. But have your influencers do more than share recommendations. By going the extra mile and unpacking your solution, viewers get to appreciate how powerful your product can be, and move closer to realizing those benefits.
What will you create?
Video is an amazing tool. It can help position brands perfectly in the eyes of buyers and help you promote anything from exclusive membership sites to professional services and software. But for your videos to be impactful, they must be effective. Remember to make them relatable, draw an emotional connection, and keep your message relevant.
__________________________
About the Author: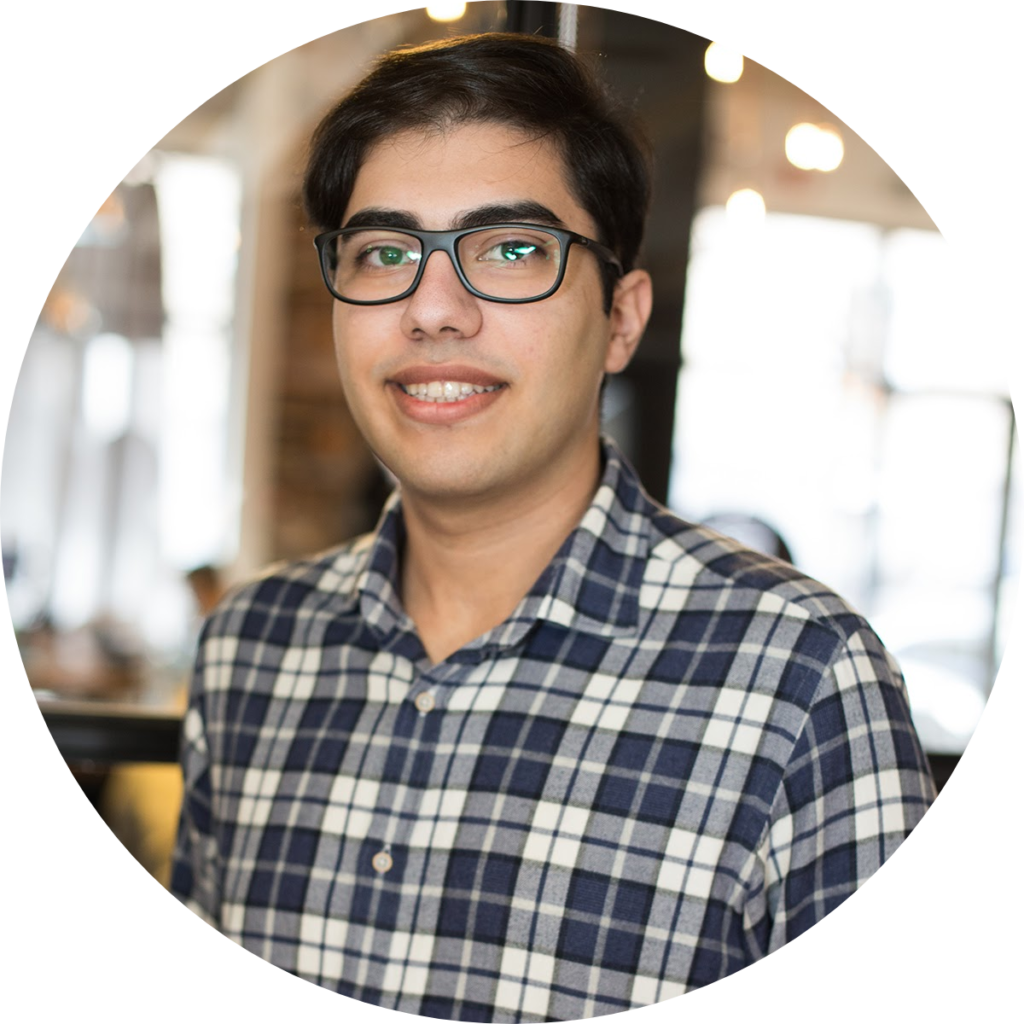 Amir is the digital marketing manager at Uscreen, an all-in-one video monetization and OTT platform provider that empowers video entrepreneurs and creators to monetize their content and build thriving businesses around their videos.