We love to start the new year strong, and I'm sure you do, too. January is a great time to assess where your business is standing in order to figure out where you're taking it. This often implies weighing what went well and what could be improved so that you can start planning for the year ahead. As there is always room for improvement, chances are that you will identify at least one area where you could step up your game.
How do you do that? Sure, by conducting an internal analysis, complemented by competitive intelligence and additional market research.
As great ideas can come from anywhere, we offer you a new perspective here: success stories. These are a useful and readily available resource that you can leverage in your improvement process. You can start by looking up case studies from industry peers, in order to gain takeaways that could apply to your business model as well. These are bound to provide you with lessons of what you could try out or how to address specific challenges in the industry.
We went over some interesting success stories from our client base, which is comprised of merchants selling products and services online, and extracted seven useful lessons for your eCommerce business.
1. Going global, acting local can be closer in reach than you think
Many businesses are considering global expansion as an important step in their growth journey. They can gain market share, tackle a larger customer base, and thus, scale up. However, although yielding rewarding results, global expansion implies many backend operations which may prove overwhelming for merchants, like international payments and billing, currencies and languages, taxes and legal compliance, etc. Some companies might be put off and choose to "stay home". That would be the wrong move for sure.  
Incomedia, a website building tool, demonstrated how global sales can be made easy and generate results. Although the company already had an international presence, it was not able to leverage it due to poor centralization: Italy, their local market, was managed in-house, Brazil was managed by a local reseller partner, and a digital commerce platform was in charge of the rest of the world.
By switching to an all-in-one digital commerce solution that covered all markets, Incomedia benefited from centralized global reporting as well as improved efficiency related to day-to-day management and operations. At the same time, Incomedia was able to provide deep localization in some key markets, like Brazil, for example, offering locally preferred payment methods (cards with installments, Boleto Bancario, Elo Card or Hipercard). Overall, Incomedia improved its global operations and internal efficiencies, all of these translating into a 60% increase in conversion rate at a global level.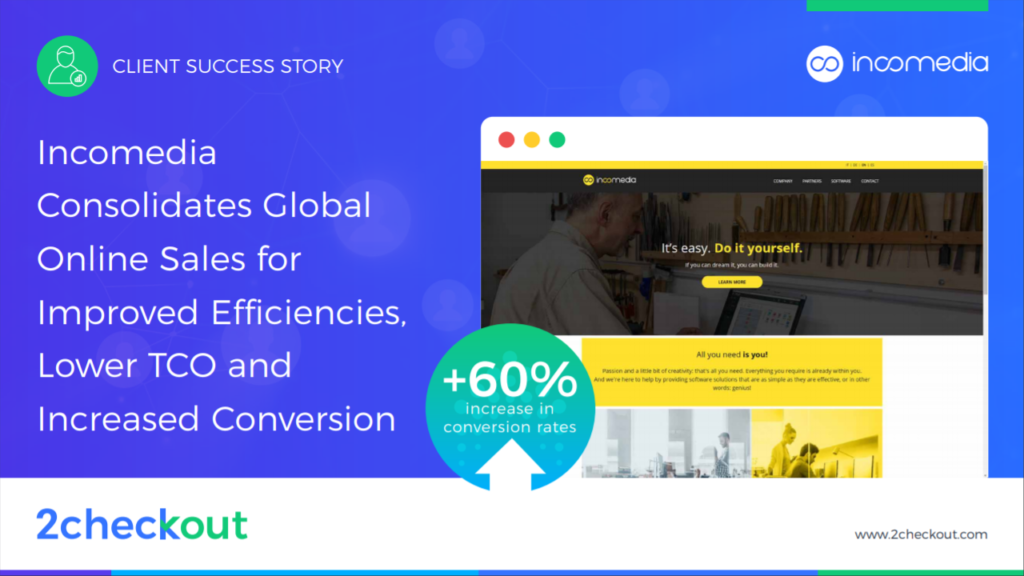 2. Additional revenue can be driven with affiliate marketing when you do it in a smart way
Affiliate marketing is a popular technique for giving online businesses a boost. By leveraging an affiliate network as a new distribution channel, businesses can bring additional revenue streams and increase brand awareness. In addition, merchants can save time and money since the affiliates in a specific network have improved capabilities of targeting suitable prospects who are more likely to convert. Setting up an affiliate program implies thorough planning and relationship management, but the results are worth it.
The key takeaway from the experience of SysTools, a software for data recovery and cloud backup, is that the ROI on affiliates channels – when managed right – can be greater than that of other marketing initiatives. Initially, the company focused its efforts on PPC. They had made previous attempts to work with affiliates, but the results were poor.
After starting to use the Avangate Affiliate Network and management platform, they had a very different experience. SysTools started seeing great results with affiliate marketing; in fact, sales were 35% higher than those generated through PPC. As a result of shifting budgets and managing affiliates correctly, SysTools gained more than 7% overall revenue.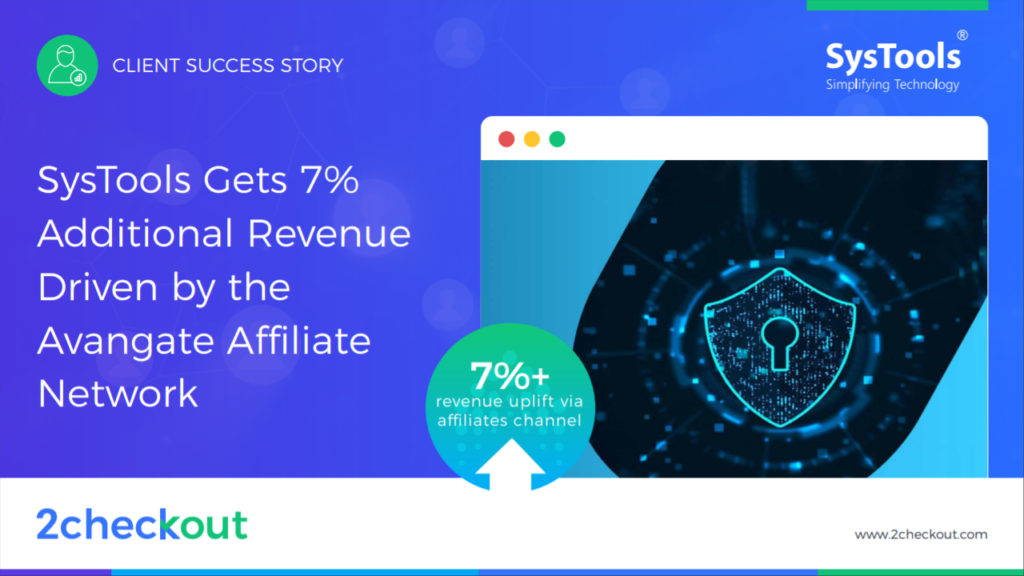 3. There is no magic recipe for conversion optimization
Conversion rate optimization is about testing, implying a trial-and-error approach; the best optimization tips out there must be always tested to make sure they work for your business, and your particular set-up. Although launching a CRO project might seem challenging at first, work in steps and look at it as an ongoing process of experimentation. CRO is important for any online business because even a slight increase in conversion rate can significantly reduce the acquisition cost, a key metric for business success.
Here's what we learned from 123FormBuilder's optimization project – maximizing ROI and providing a seamless experience requires testing and optimization across all stages of the customer lifecycle. For eight weeks, the SaaS company conducted an A/B test to compare different shopping cart layouts and flows in order to improve conversion rates on acquisition.
As such, they were able to make an educated decision regarding the checkout page, gaining 14% revenue uplift. Another project consisted of employing involuntary churn prevention tools, leading to an additional 3% revenue uplift for renewals.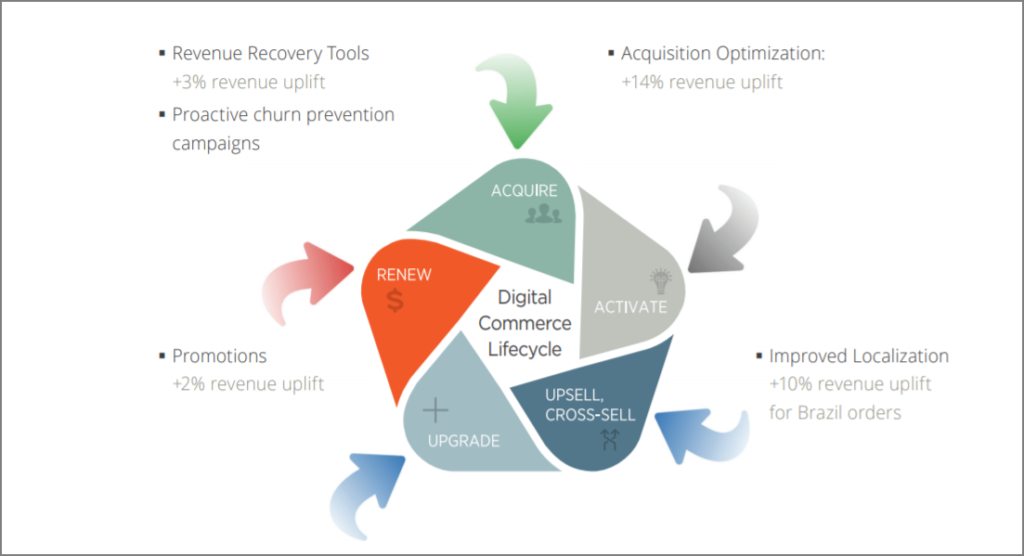 4. Make sure you're looking at the correct numbers, in the correct way
Another important lesson from 123FormBuilder is to make sure you are looking at the correct data. The SaaS team wanted to optimize the purchase funnel overall, and they looked at some preliminary data regarding the shopping cart.
On closer evaluation, the cart conversion proved to be already high, so the team went to the next step and conducted an additional project for the upgrade pricing page. The project consisted of testing messaging and packaging, and the new improved page design, backed by data, led to an 18% revenue uplift.
5. Customer churn CAN be kept under control
OK, so we shared some success stories about improving acquisition, now how about retention? For any subscription based-business, churn constitutes a frequent challenge. Can you do something about churn?
The experience of Kilohearts, a Swedish developer of software synthesizers, indicates that churn can be managed and even reduced with the right tools in place. The company curbed its churn rate by 50% by addressing both voluntary and involuntary churn.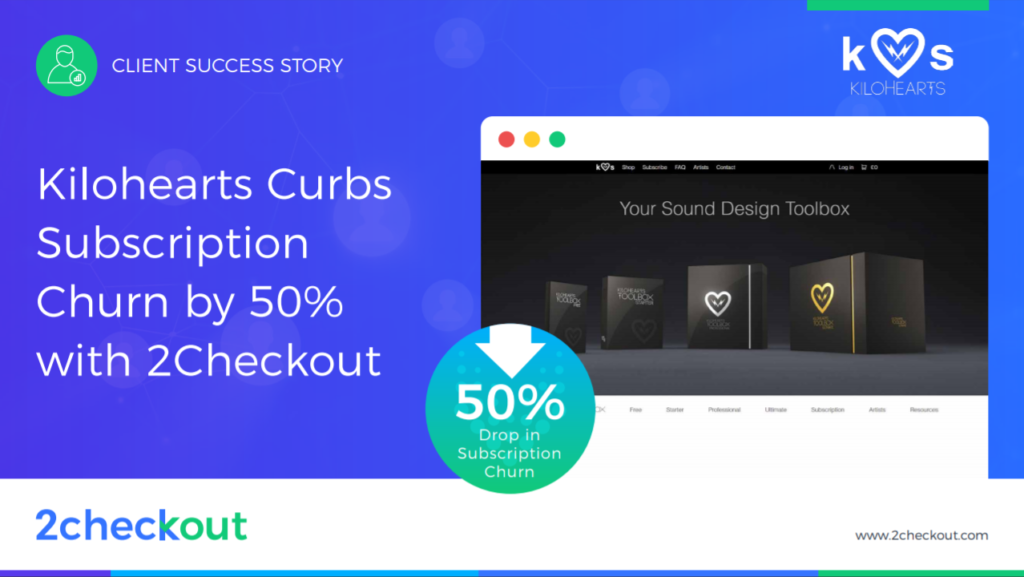 6. Analytics and reporting are lifesaving, not a quirk
Famous management consultant and author, Peter Drucker, once asserted: "If you can't measure it, you can't improve it." By and large, reporting and analytics are the basis for business planning and the eCommerce vertical makes no exception. Fortunately, online businesses have an advantage in terms of tracking all kinds of data that, if managed correctly, can result in valuable information for future decisions. That is, when data is available.
Easeware's experience reinforces that only meaningful reporting can back-up informed decisions. The creator of Driver Easy encountered shortcomings in its previous order-tracking system and this forced them to plan and allocate budgets by guesswork.
By implementing an out-of-the-box integration with Google Analytics, the company was able to generate granular reporting at the level of sales channel and product version.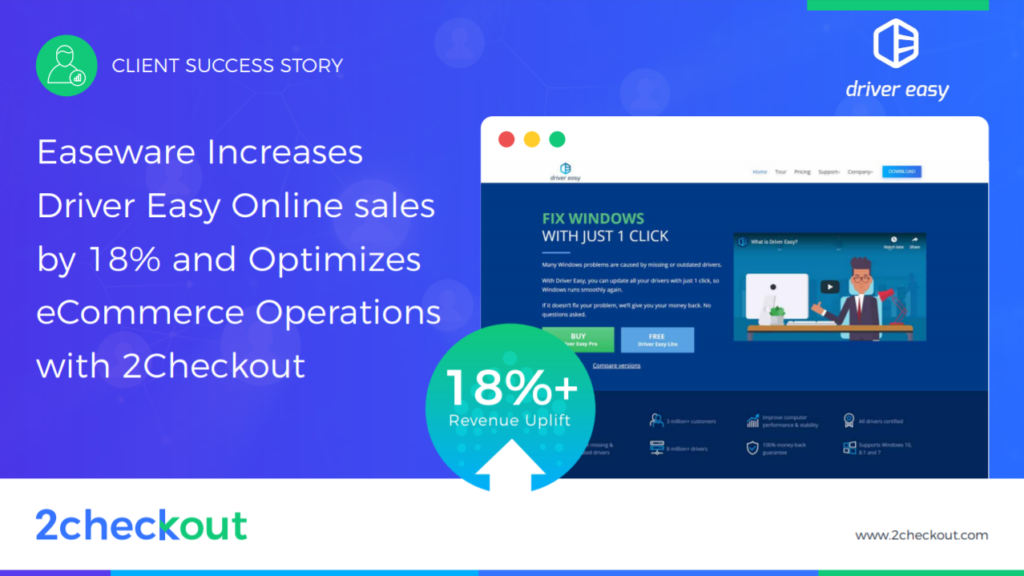 7. Seamless transition to the subscription model is possible
Gartner predicted that by 2020, over 80% of software vendors will switch their license-based model to a subscription-based one. Wait, 2020 is here, and they seem to have been right. The subscription model is on the rise and statistics back up this trend.
Whether we are talking about businesses providing physical/digital goods or software, they can consider shifting from a traditional model to a subscription-based one. Factors usually considered in the transition process include the transition model, pricing, new metrics to be tracked, managing the subscription lifecycle, etc.
Visicom Media, a developer of Internet tools, demonstrated through its experience that despite being challenging, the transition process is definitely manageable. Following the market trends in order to stay competitive, they made the major decision to shift to the subscription model. They worked with a subscription management solution that smoothed the transition experience.
Let us know in the comments section below what challenges you have faced during your journey and how have you addressed them. Someone might gain a valuable lesson from your experience.