It takes around 0.05 seconds for your visitors to form an opinion about your eCommerce website. This is just one of the many reasons why merchants should ensure their e-store is always in its best shape, ready to make that stellar first impression.
Whether you have a B2B or a B2C eCommerce website, managing it takes ongoing optimization work, since customer expectations and industry trends are continuously changing. The eCommerce landscape has become even more competitive than before, considering that the pandemic forced many brick-and-mortar stores to embrace an online presence.
The good news is that as an eCommerce business, you have many tools and strategies in your toolbox that can help make your website stand out – conversion optimization is one of these. It's a versatile tool because you can use it on different types of web pages (homepage, product pages, landing pages, and more); you can even use it to optimize your Customer Acquisition Cost relative to customer lifetime value (LTV).
While there is no one-size-fits-all approach when it comes to CRO and benchmarks can vary from vertical to vertical, one thing is certain: effective CRO comes down to understanding the customer. No matter how simple this may sound, this is one tip that will most likely remain unchanged. eCommerce conversion rate optimization is about gathering all customer insights at hand (whether it's feedback, reviews, search queries, challenges, etc.), understanding their needs and goals and, only then, start optimizing your eCommerce website with all these things in mind. The stake of product pages, including copy, is also getting more significant in the online customer journey.
To guide your optimization efforts, we have asked eight of our favorite CRO experts to share ONE actionable tip they recommend to eCommerce businesses working on improving their conversion rate in 2021. Here's what they said:
Conversion Rate Optimization Tips Straight from the Experts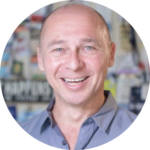 Tim Ash, Keynote, Author, eCommerce Advisor & Founder, TimAsh.com
"Get an outside look at your website! You are simply too close to your own ugly baby, and are unable to see its numerous flaws. These can be in the form of poor menu structure, distracting home pages, cumbersome checkout, or your product selection. An outside perspective in the form of an expert website review can provide you with an actionable list of costly problems to immediately fix."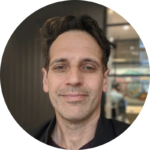 Jeff Deutsch, Head of Growth, ContactOut
"Give visitors who arrive from search multiple products to choose from above the fold on the landing page. According to a 2018 study by Monetate (confirmed by our own research) conversion rates double when visitors have multiple options to browse that match their search intent."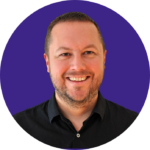 Ian Rhodes, Founder, Ecommerce Growth Co.
"Spend a few hours reading your customer's post purchase feedback, their enquiries, their reviews, the search queries they use (Google Ads) to find you. Every piece of customer insight you have available to you. If you're not already speaking with your customers on a consistent basis at least use this data to inform you of how/why your customers think and act. Make this a regular habit.
Then re-read your product copy. Are you speaking the same language? Are you focused on the same customer priorities, challenges and outcomes?
Copy is your greatest persuasion tool. Use it wisely."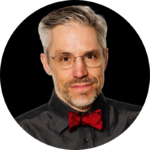 John Ekman, Chief Conversionista, Conversionista!
"I've been in this business 10+ years. And my top tip hasn't changed that much. It really starts with this quote from Bryan Eisenberg: 'In order for you to achieve your goals, visitors must first achieve theirs.'
The #1 tip ALWAYS comes back to – spend more time understanding the implicit and explicit goals of your visitors. Do your user research and testing. And when you design the experience, try to ask yourself questions like:
'How would this page work for someone who just wants to find a product?'
'How would it work for someone who knows what category they are interested in, but doesn't know any products?'
'How would it work for someone who wants to see delivery options, before they start looking for products?', etc.

And then, in a second step only, you can ask yourself questions related to your own business goals, such as:
'How can I engage shoppers that are not ready to buy yet?'
'How can I increase adds to cart from product or category pages?'
Now that you see both sides of this coin, you're on the path to increasing conversions!"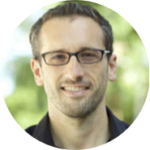 Rich Page, Conversion Rate Optimization and Web Analytics Expert, RichPage
"Begin doing conversion research to discover your visitors' main issues and needs – it's one of the highest impact ways to gain ideas and insights for improving your conversion rate. The fastest way of getting started with this is to create a short visitor survey that includes this question: 'Is there anything stopping you from purchasing right now?' This very important question will give you a gold mine of website improvement insights. Then follow this up with doing a customer survey and user testing to gain even more insights and high-impact ideas."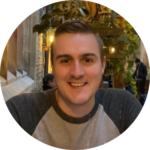 David Shaw, Co-Founder, Exquisite Media
"When performing CRO for my eCommerce clients some of the most common mistakes are:
Not understanding your audience. Most product pages simply list the features and specs of the product but most fail to sell the benefits the product will add to the buyers' life. Understand who your audience is and how the product will improve their lives and sell them that on your product page not a list of features.
Failure to stand out. Another common mistake made by eCommerce companies is that they forget to sell themselves as well as their product. Why should the buyer trust you? What is your value proposition? What separates you from the hundreds of other sites selling your products?
Test too small. When starting conversion rate optimisation on their websites many eCommerce websites tend to just test too small to make a meaningful impact on their website. The age old, 'try changing the CTA button colour', whilst it might produce a variation in performance is not likely to make the needle move enough to justify the time invested in testing. Start big with your test to get the big results then focus on the marginal gains at the end."
Bobby Hewitt, CEO & President, Creative Thirst
"In 2021 it's all about the product detail page for an eCommerce business. The SEO and paid traffic game has changed drastically compared to 5 or 10 years ago. Visitors are going direct to product detail pages, skipping the home page and even category pages. To convert more sales your eCommerce product detail page needs to tell more of a story, agitate the problem, and remove objections. Simple product descriptions and testimonials are no longer enough."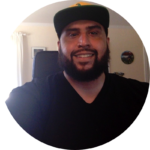 Daniel Gonzalez, Testing & Optimization, TrustedSite
"I'd recommend you assess your customers' perception of trust and credibility on your website. COVID-19 has wreaked havoc on supply chains and consumers are wary of purchasing from businesses they haven't bought from before. Displaying trust badges can lend instant credibility to your business and brand. I run A/B tests every day for TrustedSite and we continuously see increases in conversion rate for transactions on our eCommerce clients' sites as a direct result of adding trust badges to the site. Specifically, make sure you add trust badges to every page in the cart and checkout sequence, even if it's redundant. That's where consumers become security conscious and exactly where trust badges can help. We've had the following A/B tests result in increased conversion rates through A/B testing trust:
Conclusion
Look at your eCommerce website as an ongoing project – you should constantly take the pulse of your customers' direct experience with it, and also consider their indirect interactions with your brand, to ultimately understand your audience better. Once you get all those customer insights, you have the green light to start optimizing your website.
We're curious to learn what conversion optimization tactic works best for your eCommerce website, so let us know in the comments section.