It is my pleasure to speak to Roselyne Feno, Sr. Affiliate Manager at Canada-based Visicom Media, the company behind ManyCam, a webcam software appreciated by users worldwide. Let's see how it all started at Visicom and ManyCam and what they have to share with the rest of the world.
Going back to the basics, how did your business get started?
Visicom Media was founded in 1996 by three close friends just after graduating from university. The founders, Patrice Carrenard, Nicolas Xanthopoulos and Dominique Tremblay, wanted to offer something unique. The idea of creating web tools started making its way. And this is how the company made its debut by giving Internet users the tools to build web pages and transfer the files on the internet.
A few years later, the company acquired ManyCam and has since then improved the product and continued to render the product popular. Various fields such as education, broadcasting, web conferencing, gaming, telehealth, just to name a few, are all thriving to use ManyCam because of its wide range of functionalities.
Tell us a bit more about ManyCam
In summary, ManyCam is a webcam software designed to improve the functionality of webcams while live streaming, chatting, teaching and web conferencing. With ManyCam, you can create professional-looking broadcasts on any platform and even record your screen. You can easily manage the sources, the images, the voice, the background image in real-time.
Just to give you an idea of features: Multiple video sources, Picture-in-Picture, Chroma key (Green screen), Video effects, Face accessories, Screen sharing, Live streaming, Video recording, Lower third, RTMP feature, Motion detection, YouTube integration, 4K support video, Draw & add text to video, Broadcast to multiple channels simultaneously, Mobile source. And much more.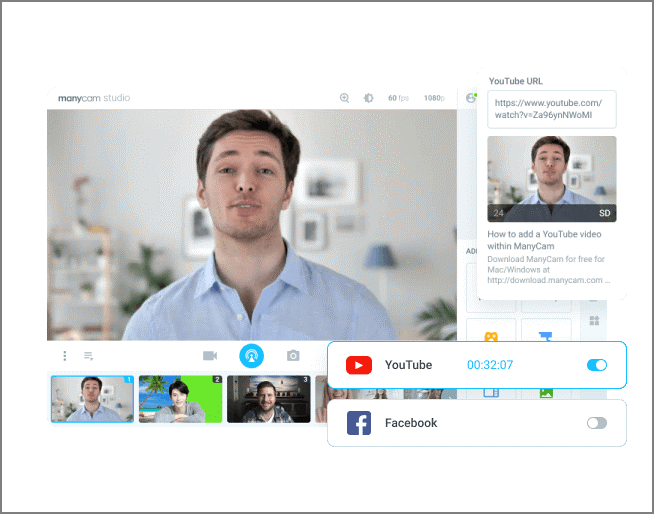 Can you share some insights on how the business grew?
There are a lot of Webcam software applications on the market nowadays. Because of the competition, our challenge is to produce a software product that can outstand the others. The look, the pricing, the features are the main factors we need to focus on in order to be competitive in the field.
With those factors in mind, we organized our team efforts consequently. To improve the product features, we started doing surveys among our users. We analyzed a year's worth of data collected from the surveys and we came up with new and improved features based on our users' needs. In terms of pricing, we offer a fair price and competitive enough for the business to thrive.
Promoting our brand and engaging with the community is also a necessity. To enlarge our network, we attend some events related to our product. These past years, we exhibited during the EduTech Asia in Singapore, the FETC in Florida, the ASW in Las Vegas. Attending these events have been beneficial for the company as it is a great opportunity to meet our users and get direct feedback from them and it is an opportunity to form new alliances.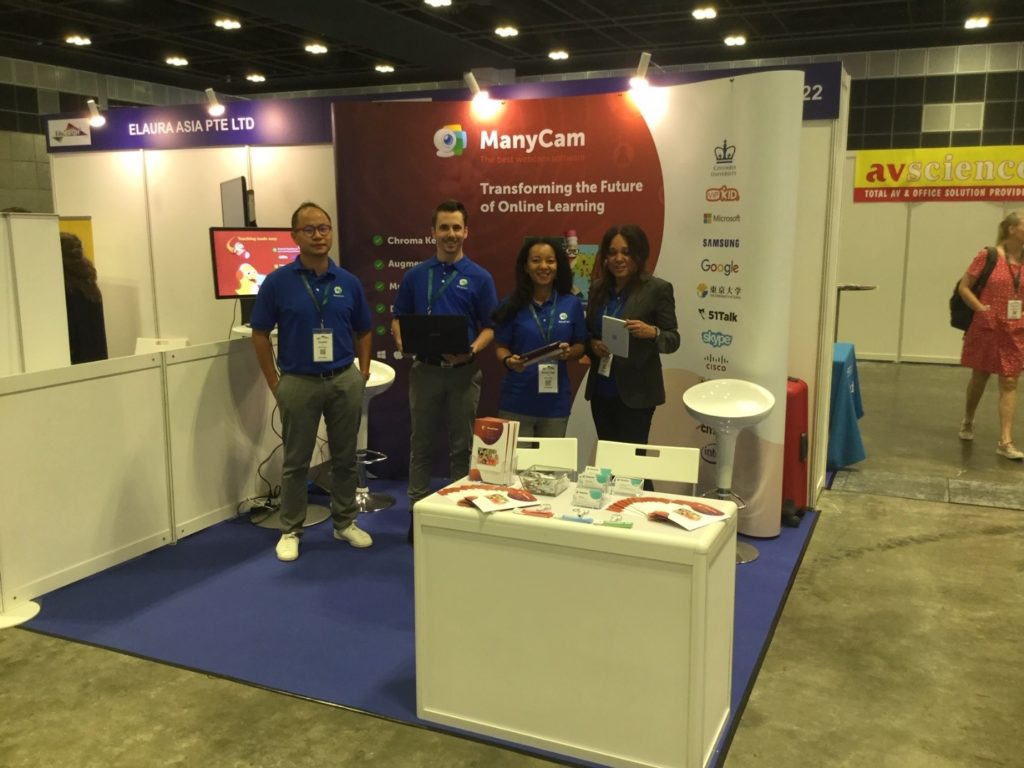 Overall, we have amazing dedicated teams in sales, marketing, technical and business development departments working and exchanging views together in order to achieve our goal.
This is how, with every version of the software, comes a better version of features. For instance, in ManyCam 7, the latest version online, we greatly improved the way of adding effects to the products. It is now possible to just drag and drop any still or animated images right into the screen. We are also up to date with the technology trend by offering a 4K support video. The very well-known chroma key features have improved in speed.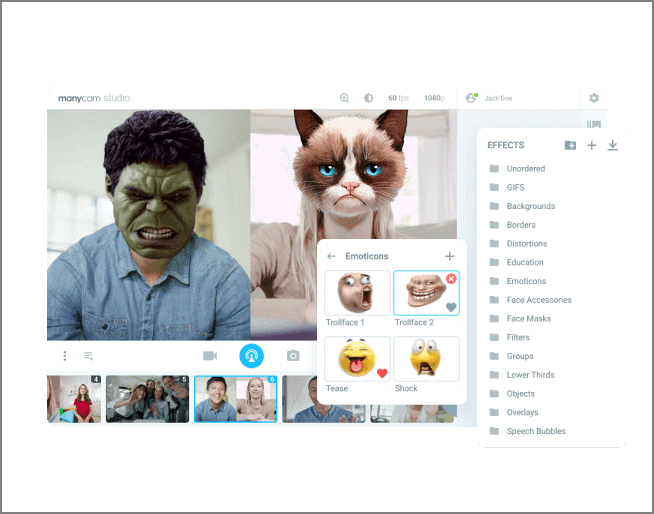 Another point I'd like to make here is that we have had international sales since the very beginning. Canada is our local market, and the USA is almost local, too, so I'm talking outside of these two. The software is translated into several languages. Europe has been constantly present. Asia is new, so this is an opportunity for us. We recently added Simplified Chinese and traditional Chinese in the language options.
Tell us about the most exciting project you've had so far
We introduced the subscription model to our product back in May 2017. We did it to match customer buying preferences as well as the competitive landscape. This was a big step for us and the most challenging. Indeed, we were changing from a perpetual license model to a subscription model. We were moving toward something new with unknown results. We were not sure how this decision would impact our monthly sales. For the first two months following the change, we had a decrease of 10% in sales. We had to adjust the product pricing, improve the presentation of the product on the Web site. After these adjustments, the sales started to increase by 25%. Overall the transition went smoothly and has been successful. ManyCam sales have increased since then.
How else are you promoting and selling your products, apart from online direct?
We opened up new channels of revenue by offering an affiliate program and reseller program. The majority of our members are enthusiastic about ManyCam. They are mostly deal providers, content developers, social media influencers, teachers. We keep close communication with the members and provide exclusive deals and coupons. Affiliates and reseller programs have contributed up to 25% of our revenue.
What's in store for 2020?
We are planning to add a video chat feature within ManyCam. This will take ManyCam to the next level. Aside from being a virtual webcam software, it will be possible to communicate live with friends and colleagues while live streaming or doing any online activities. We believe this will add great value to the software and will entice more people to use ManyCam.
Also, we always look at the trends in the market, explore what's new and adapt ourselves. And the most important thing is that we listen to our users, as I mentioned earlier, but I cannot stress this enough. We take the time to exchange with them. We continue to receive many appreciations along with suggestions. And we take this feedback into consideration when we develop new versions of ManyCam.
Check out here Visicom Media's success story: