The joint Avangate – The VAR City webinar is just what the title says: a 60 minute crash course on channel management – touching on key things about selling through resellers, from what it takes to lay the foundations for a successful reseller network to the latest technologies available for channel management.
Are your products channel ready?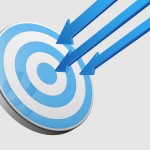 Channel expert Ken Beam @ The VAR City brought in his 25 years of experience in Strategic Partnership Management and Development. Channel readiness quiz aside (assuming you passed it :)), Ken pointed out you need to really understand resellers and what motivates them, what business model they work on (a reseller on a 70/30 model, where 70% of revenue comes from services will obviously be interested in services opportunities).
In other words, you as a vendor need to strike a balance between partner type, transaction size and the sales cycle.
It's a business of trust – why is product branding important

The VAR – end-customer relationship is based a lot on trust. Resellers should have some evidence to support their recommendation for your product. A strong product branding increases trust.
Conclusion: it helps your reseller partners if you can provide analysts reviews, best in show awards etc. Keep up the PR actions.
Channel conflict

A big issue and one that concerns many channel managers, as resulted from the Q&A session at the end of the webinar – channel conflict. Any magic rules of thumb to help avoid it? Internal (vendor/partner) and external (partner/partner) conflict can be avoided or at least diminished with proper planning, methodologies such as opportunity registration (an increasingly popular one), organizational buy-in.
Also, you can maximize efforts by creating boundaries (on expertise, geographies), so resellers do not step on each other's toes. Alternative leads to the "injured party" is another suggestion on how to calm down inflamed spirits.
The 5 Es of channel success

Other matters discussed: people (channel manager, supporting staff) and motivation at different channel life stages, budgets, reseller training and education.
The 5 Es of channel success – Ease (at number one!), Education (sales & technical), Enterprise/ up-selling (sold once to a customer, you want to sell more), Enthusiasm and Execution (as Ken put it, the critical binder) and a Best Channel Practices check list conclude Kens' presentation – not before pointing out that you need to find a way to get partners on-board and engaged as quickly as possible (first two months are most critical).
Also, first success stories of the You-Partner-Customer trio are key to the success of this long term relationship.
How to manage the channel: Reducing operational requirements and focusing on growth.

Casey Potenzone discussed some of the challenges a software developer is facing when dealing with a reseller network as well as challenges faced by resellers. Linked to this, Casey pin pointed some solutions and stoppers to channel success. For instance, concentrating on your best selling partners brings you the highest ROI, but how can you do that when you don't have time (you're caught up in repetitive, daily operational tasks), or you don't have a clear insight into the channel (lack of information, no centralized reports, lack of visibility over end-customers etc).
Using tools (such as a Partner Relationship Management system), you can eliminate stoppers and focus on solutions – in other words, focus on growing the channel business.
Casey went through the benefits brought by a PRM, amongst which easy partner management, improved channel efficiency, centralized, meaningful reporting and ability to accelerate the on-boarding process.
Hot topic – the one page report

What are you looking at every day? What reports, alerts, statistics, tools help you manage your business, help you make decisions on a daily basis in the right direction?
This "One page report" is important for all aspects of channel management – from tracking day-to-day operations, to building programs for top partners, monitoring partner activity and understanding trigger alerts to avoid problems before it's too late.
Casey follows with examples of reports and tools that can help a channel manager in his/her daily activity and – most importantly – help focus on growing the channel.
Free webinar recording
Listen to the webinar for more detailed information, insights into channel management, tips & tricks from Ken and Casey: