We recently hosted a live panel with eCommerce experts who gathered to share their insights on 2020 as well as the coming year in eCommerce, including best practices and what might be coming next.
Derric Haynie, Chief eCommerce Technologist at eCommerce Tech; Kunle Campbell, eCommerce Growth Advisor at 2X eCommerce; and Paul do Forno, Managing Director, Commerce and Content Practice, Deloitte Digital, joined our own Laurentiu Ghenciu, Global VP of Digital Business at Verifone to talk changes, customers, and opportunities facing eCommerce businesses today. The discussion ranged widely, but the panel focused on four key questions about eCommerce in 2021.
Let's take a quick look at some excerpts from the engaging discussion about major changes in eCommerce, the evolution of the customer experience, how to win in eCommerce in 2021, and what will shape the future of eCommerce.
1. What were some of the most significant changes you saw in eCommerce in 2020?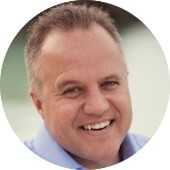 Paul do Forno, Managing Director, Commerce and Content Practice, Deloitte Digital
"Because of COVID, eCommerce has accelerated, probably with two to three and even four years' worth of acceleration in some countries. Not only that, but we saw tremendous growth in areas like groceries – with a spike of over 75%. Not only has the pandemic driven very different buying patterns, it's also introduced a new group of buyers, the baby boomers who have adopted eCommerce because they never had to do it before. Once they did have to order online groceries, they learned, 'This isn't bad, this is easy, I understand it.' The pandemic year has changed the way online sales are happening, with stores adopting omnichannel strategies, with longer-term implications.'"
Kunle Campbell, eCommerce Growth Advisor at 2X eCommerce
"A major takeaway in 2020 is customer centricity… Retail eCommerce has been very focused on their customers and they didn't really care where their customers bought from, whether it was social media with shop and pay, one-click checkout on Instagram, or click and collect at stores. The ability to really focus on exactly where the customer is shopping and what they want has never been so important, and I see a lot more of that moving forward. More interesting insights in this report."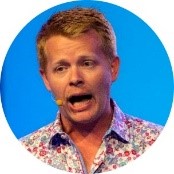 Derric Haynie, Chief eCommerce Technologist at eCommerce Tech
"In 2020, foot traffic dropped off completely and retailers realized that they didn't actually know who a lot of their customers were. They didn't collect data on them, they didn't have a customer loyalty program. So as foot traffic dried up, retailers missed a big opportunity to capture data and use it to transition into eCommerce. I think retailers realized they made this mistake, and moving forward we should see stronger retail and eCommerce bridging, making the experience more cohesive between them."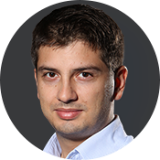 Laurentiu Ghenciu, Global VP of Digital Business at 2Checkout
"2020 was definitely about huge increases in sales of digital goods – security, privacy, software in general, entertainment. On the retail side of things, cross-border eCommerce has grown a lot, but COVID-related shipping issues limited that growth and merchants had issues with delivering goods when selling internationally because of delivery delays. Hence an increase in related chargebacks. Privacy requirements like PSD2 have been a struggle for merchants and banks as well – and this continues in 2021 as the transition period to 3DS2 is not over yet.
Also due to the pandemic, we've seen B2B online sales accelerate even further."
2. Where do you see the customer experience heading in 2021?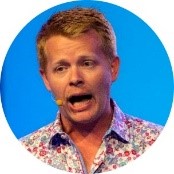 "Younger markets that are coming up with the internet in their palms are putting their money where their passions are. There was a big experience market prior to COVID and now the experience dollar has transferred online, so the trends of customer experience have aligned with the proliferation of the digitally native vertical brand – those really unique standalone brands that people love to engage with online. Whether it's BlendJet, Casper, or Allbirds, these are brand names that people just love to talk to and talk about. When retailers missed connecting offline and online experiences, that created the opportunity for digitally native vertical brands who had customer data to take over in selling online, and they'll be moving forward into big brands."
"In the pre-sales sector we noticed the importance of having influencers guide vast waves of people with similar interests toward brands that have high affinity with their followers. Brands that have failed to use influencers have lagged behind in regards to customer acquisition because there's been so much inflation with paid acquisition. Going forward, the most effective means of acquiring customers will be to pre-warm awareness of brands through these influencers. Brands can even run ads as the influencers, making an endorsement of the brand "on steroids"—not to just their followers, but to similar audiences. Conversions just skyrocket."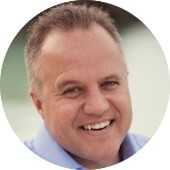 "If you could take away one thing, study China and their eCommerce. Everything you want to learn about what's coming, it's coming from China. Look at livestreaming and selling, it's really seeded this influencer selling. Tik Tok just announced they're going to integrate commerce into the platform."
. . .
"Customer experience is an ever-changing game. If you're trying to make a sale and connect with your people, you want to break down all the barriers. You want your site to be as fast as possible, and the user should enter as few things as possible into forms. You have to continue to make it easy. Reduce friction and only have steps that are critical to the brand experience. Also, keep in mind that people want to be sold more authentically."
Bonus question: Voice ordering: is it a myth?
"I have a three-year-old son who converses with Alexa, so by the time he's a teenager he'll want that. At the moment it's very Amazon-centric and for it to be democratized Shopify needs to partner with Apple, or Amazon should open up its voice API to Shopify and other platforms . . . It's incredibly difficult to make a buying decision for a new product without seeing it, but when it comes to retention I can see voice playing a crucial role."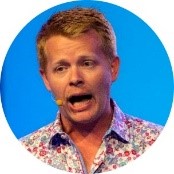 "Merchants are lined up, but they can't get consumers to use the voice tools. Consumers are comfortable using voice ordering with Amazon, but maybe not other brands. Voice can work for brands that are highly replenishable and where the expiration of their products occurs close to Alexa."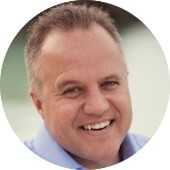 "Voice ordering is overhyped, full stop. It doesn't fit the buying behaviors that people like. I see the voice benefit being more for post-purchase support, like 'help me fix this,' that's more natural. Study your customer and how they actually use stuff and use the appropriate tool at the appropriate time."
3. What does it take to win in eCommerce in 2021?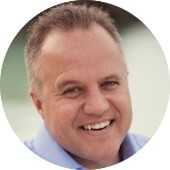 "The number one thing you should focus on is your email. People forget how important that is. You can lose trackability from Facebook or Apple. If you don't have that direct customer connection, you lose. For a good eCommerce site, 30 to 40% of leads come from email campaigns. Another 'forgotten' platform is Pinterest, with a great discoverability. As the mix of platforms changes, don't forget the tried- and-true."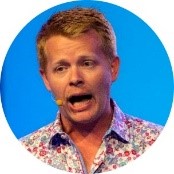 "Make better informed decisions. Most merchants aren't doing split testing to see if changes increase conversion. There will be AI tools that help with this. We need to start putting stepping-stones in place to be sure we can manage the powerful tools that will use our own data to enable precise decision moments."
"2020 was the year of customer acquisition—people coming online for the first time. This year is all about how you keep them, depending on their experience last year and how you delivered. If you delivered a brilliant experience, focus on retention. If you didn't, focus on experience. If you've focused on experience, half of retention is done."
. . .
"All of the AI stuff is really linked to personalization. The more one-to-one conversations you're having with customers, the more you get out of them. I think livestreaming is coming."
4. What factors will shape the future of eCommerce?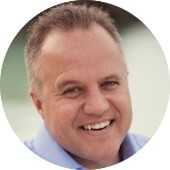 "All the delivery side and fulfillment get forgotten – how to optimize for that, what to invest in. There's a lot of governmental changes and there's also an eco-challenge: many buyers don't feel comfortable about getting boxes all the time. Is there a more effective way to do it? One of the big factors that will shape the future of eCommerce is the fulfillment network and how to optimize for that, because that will really bring a lot of the prices down and make the customer experience better."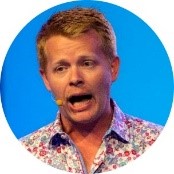 "It's all about getting the right data, owning the relationship around a niche industry or a cause the customer relates to, then attaching your product or business to the cause. Amazon is the low-cost leader and easy to convert and buy from, but they are not the people we are connected to or care about or share about. It's about getting our data together and staying in touch with our customers. As we transition back into retail, how will we create brand experiences in retail? We're going from an eCommerce experience to meeting up in the store or even empowering people in the store to do video updates or tours. We need to be thinking about branded experiences both online and offline."
"My last answer is my first answer, which is customer centricity.  That's what's going to differentiate any brand, no matter the size. Whether you're at the size of Target or Walmart, or whether you just started off as a D2C brand, being available at every level will be very important to understanding your customer, understanding what makes them tick, what groups do they belong in, how best we can communicate with them, how can we be available utilizing the right tools. Social commerce is going to be ever so important."
There you have it: four questions and twelve expert answers about the past and future of eCommerce, plus some bonus tips on a hot topic.
For more in-depth conversation and context around these answers, make sure to check out the full webinar on 2021 eCommerce predictions.