2011 – A year of tremendous expansion in how we serve our Software and SaaS customers
When I end a year, I like to take a moment to step back and appreciate what we accomplished.  2011 has been an incredibly exciting year for Avangate.
We launched our new Enterprise Edition Suite, expanded our overall service with close to 1.000 new features and enhancements, delivered new marketing and optimization services, and extended our global presence with new team members and offices, including our new North American headquarters in Redwood Shores, California.  All of this with the aim of helping our customers sell more software through any channel and any model.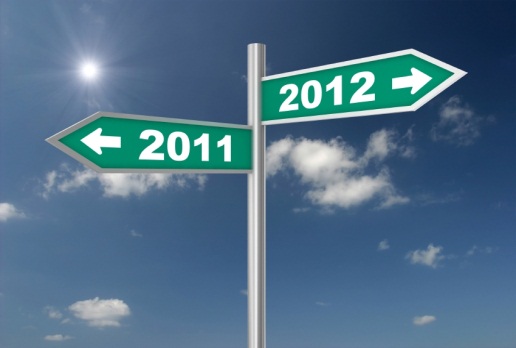 It is not too surprising that the software market continues to grow as software plays an increasingly important role in our world (see Andresseen's view on how "Software is Eating the World").  More interestingly is the massive shift in how software is being distributed and sold.   The market size of ESD and SaaS will grow from $45Bln to over $120Bln by 2014.  The 3TS Cisco Growth Fund recognized this opportunity with a $6 million investment in Avangate in March of this year, accelerating our growth and strengthening our global presence.
We've been honored to serve this market – we participated in, sponsored or organized over fourteen events this year to network, share ideas, and help our customers grow their businesses.  We now have over 2,000 clients, from some of the largest vendors of consumer software titles, such as Bitdefender and Kaspersky, to SaaS vendors including Terapeak and TeamLab.
In addition, our affiliate network has grown to over 27,000 software members – Majorgeeks, Siliconaction.com.br and TopTenServices.net are three power affiliates that joined in 2011.  I'm incredibly proud of the Avangate team for continuing to deliver a mature platform with the scale and flexibility to serve shareware, mid-market, and enterprise software and SaaS companies.  What's more, we are honored to be recognized in Forrester's recent report on Solutions For Digital Commerce.
2012 – Prediction, Cloudy with a Chance of Significant Growth
The cloud is not a new concept, but we see this trend accelerating to dominate future initiatives (8 out of 10 new software start-ups are SaaS). The software market will only continue to be driven and disrupted by the rise of the cloud.
What does this boil down to? I particularly liked a blog post by Louis Columbus talking about "stripping away the hype by asking how these technologies [analytics, big data and cloud computing] contribute to excellent customer experiences and greater customer engagement.  Those are the real catalysts of market growth and the greatest disruptive forces at work in enterprise software today."
While there are many predictions for 2012 (many articles are mentioning growth for next year which is good news – here's one example about the antivirus sub-vertical; and also check out this Boxing Day treat by Ray Wang), let us spotlight one that is specifically apt for software companies: the transition from systems of transaction to systems of engagements and experience.
Software: engagement across the lifecycle
We feel this is important and has many implications for a software company. As many ISVs transition from perpetual to pay-as-you-go models such as freemium, rental, or subscription, they need to also experiment with new partners and affiliates and manage sales worldwide through any channel, online and offline.  The challenge is to do this while providing a flexible and frictionless customer experience across the software lifecycle. We have focused on this in 2011 with our integrated Enterprise Edition solution and are continuing this focus into 2012.
Software companies need to have the platform to effectively engage and create the right experiences for their customers and need to be able to do it in a way that complements, and not alienates, the resellers which still make up over 50% of software sales today.
Likewise, software resellers and distributors need to be able to take advantage of these industry shifts, continue to increasingly migrate their businesses online and focus on emerging trends, such as aggregating cloud services.
Meet with us
Stay tuned for new and exciting things we've planned for 2012. To start with, meet the team at the first industry event we're attending next year: Affiliate Summit West, January 8-10, Las Vegas, USA.
Happy 2012 and best wishes from all of us here at Avangate!
P.S. Your point of view for 2012?
We would love to hear what you think are some of the key trends that will drive your sales in 2012. We will continue to build upon these issues into the New Year on this blog and look forward to continuing the conversation!