Social media is all about innovative strategies and smart tools these days. And it's no wonder since you can find a tool to help you in just about anything: community management, scheduling, automation, content curation and the list goes on.
So from this crowded landscape, which tools should you pick? You can find my suggestions below.
This acclaimed tool helps you easily create images for your social media posts. It even has built-in templates for all sorts of posts, cover and profile photos, tailored for every social network. Canva is also helpful in creating infographics or pictures for other purposes than social media and if you lack inspiration, there's a board to help you with that as well. You can free your imagination with the icons, patterns, and stickers available in the app. Let's get creative, shall we?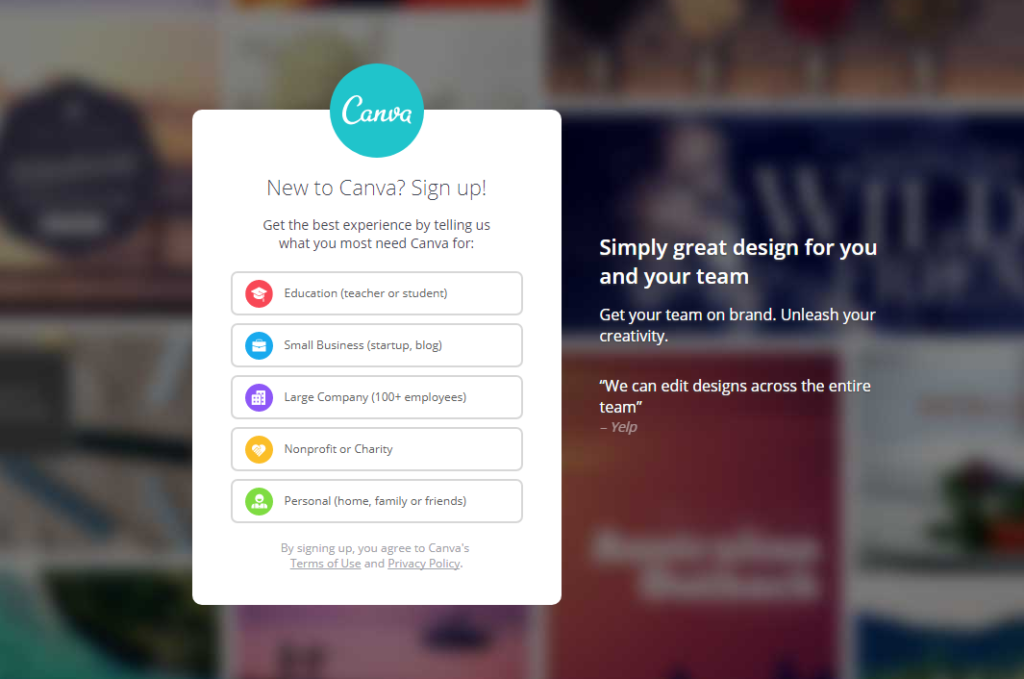 Pablo is great in helping you design images for social media networks only. Thanks to its integration with Buffer, it makes your job a whole lot easier because you can instantly schedule or share your posts. Add filters, graphics or logos to your images, then select a size and you're good to go!
Offers a simple and intuitive way to schedule content on social media, with comprehensive analytics and content curation capabilities. It lets you efficiently manage your social media calendar and connect multiple social accounts, reshare posts your followers loved and easily manage team members. Its browser extension is a must have because you can schedule in less than a second everything you find online from pictures to text selections, links or even retweets.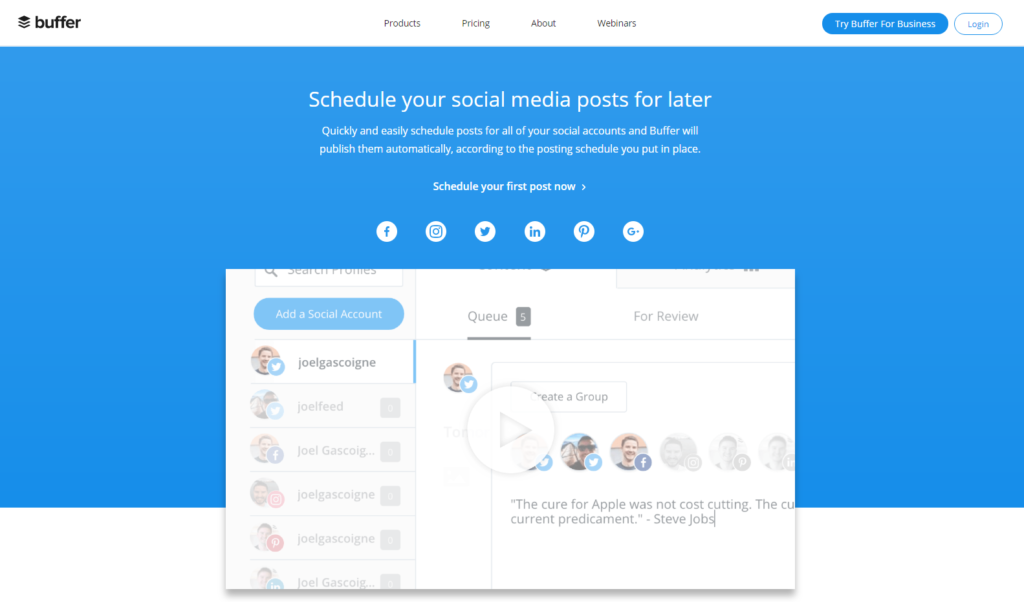 This is also a great social media management tool with features like bulk scheduling, content curation, advanced reporting, tracking social ROI and so on. It also gives you the opportunity to manage team members and assign tasks with ease. Also, the Hootsuite Academy is an online resource which helps you skyrocket your social media performance.
This is a tool for social media community management, helpful in managing your followers and keeping up with all notifications at once. It is available on Twitter, Instagram and Facebook and it allows you to manage your profiles, suggesting you people to interact with, comments and retweets to reply to or people you should follow.

A Twitter only tool which lets you visualize messages, notifications, updates, likes on one screen. You can customize your dashboard and choose which columns you want to see to get an in-depth look at your Twitter account. What's great about TweetDeck is that it is totally free and you can use it with multiple accounts.
A social media management software with comprehensive reporting, monitoring, scheduling and engagement capabilities. It helps you manage your entire social media strategy, delivering the right data and insights to help improve it. SproutSocial also integrates with a lot of social networks and tools to help you easily do your job.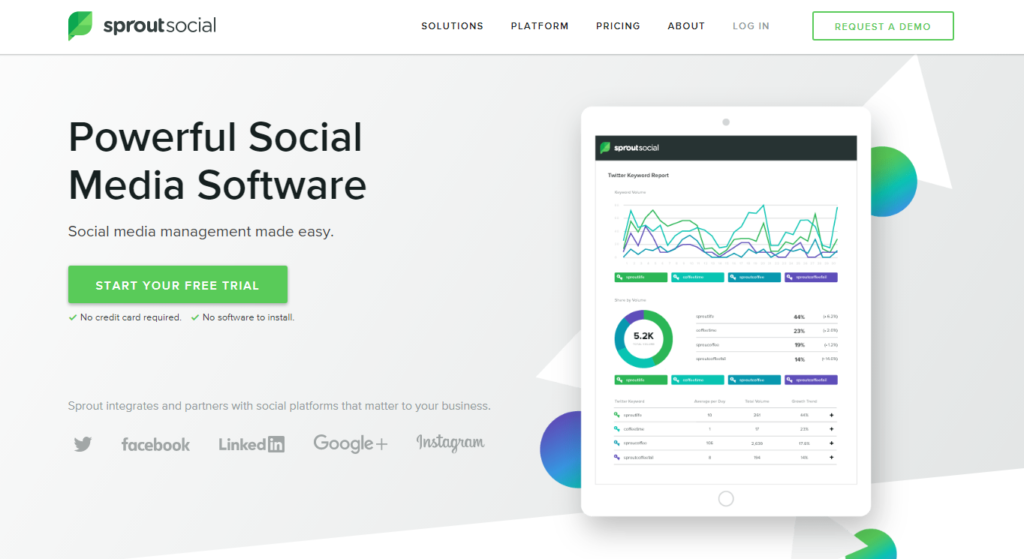 This is a simple and surprisingly affordable social media management tool for social media marketers. It helps you schedule posts, interact with your followers, monitor your brand and it compiles social media reports in seconds.
Most social media scheduling tools, like Buffer and Hootsuite, have built-in link shortening features, but if you are not using such tool yet, Bitly is a great way to start. No one likes huge links – especially on Twitter – because they only make your posts longer and distract followers from your message.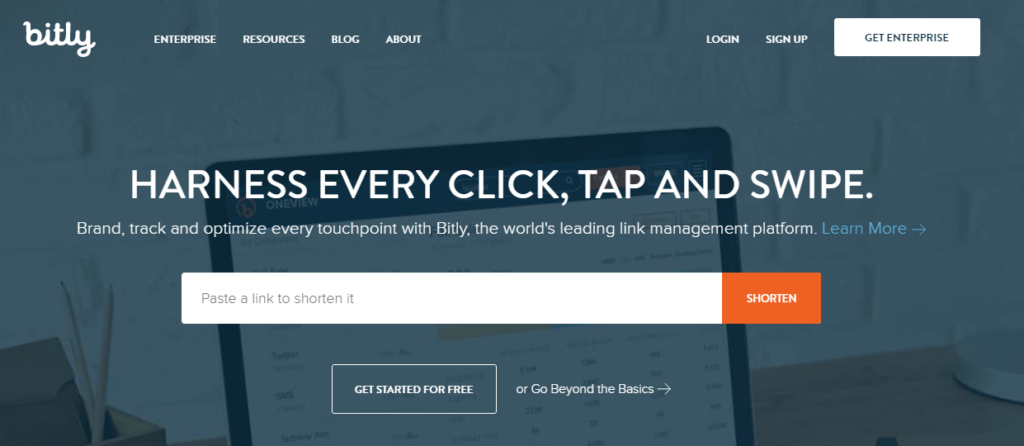 This tool is only available for Twitter, helping you compare your profile activity with the one of your competitors', find the right influencers for your brand, analyze your followers and filter them to see how they have interacted with your profile.
This is the best social media advertising platform out there, built to create Instagram and Facebook ads. The integration between the two social networks is flawless and the insights and metrics this tool provides are more than you would need to track your ads' performance.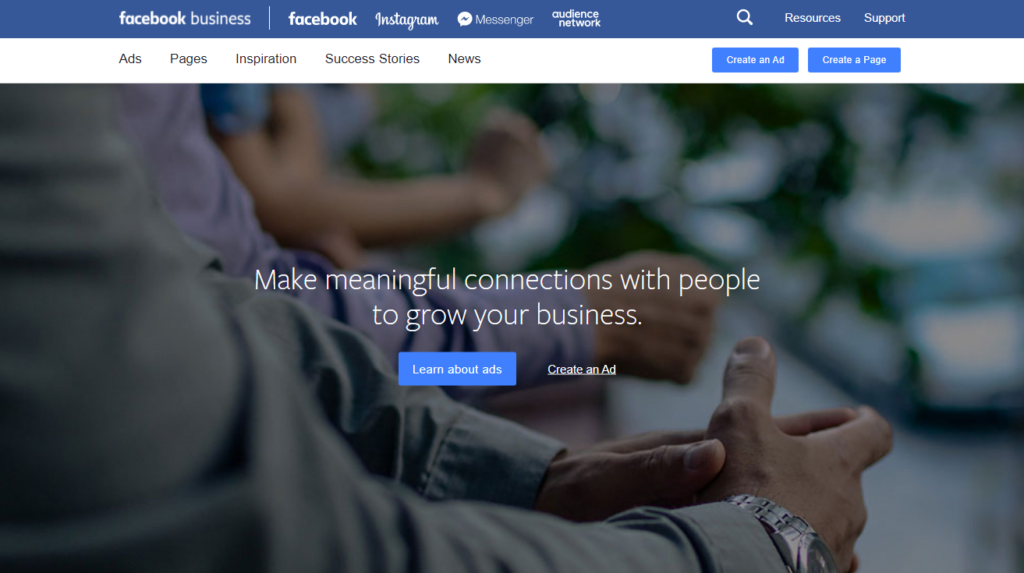 Use this tool to curate quality content much easier and instantly share it on your social media profiles. Just pick the topics you'd like to post about and let it suggest fresh content for your social media calendar!
You can leverage Feedly to curate content for your social media calendar. Just choose the publications you're usually scanning to find content and check your feed from time to time, to find your content suggestions. It also integrates with the Buffer extension, to easily schedule articles you loved!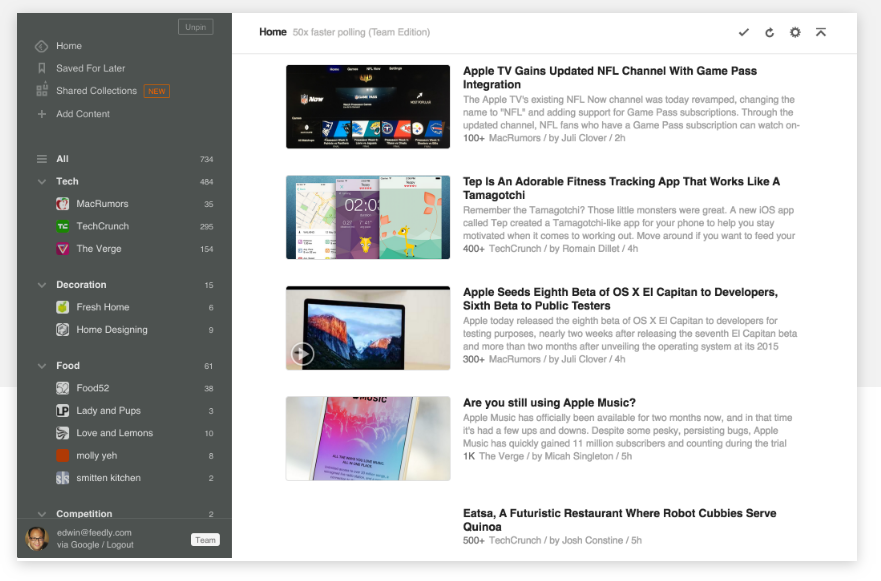 This tool helps you choose the right hashtags for your posts. It shows you trending #s, the ones you should avoid and the ones you should use to be seen over time. Besides that, it comes with a browser extension to help you research #s on the spot and has the ability to automatically suggest #s for an image. Just right-click on a picture and let it work for you!
Tip: most social networks have built-in analytics or insights features showing how your page is performing. Use those metrics to adjust your social media strategy and achieve success in your campaigns.
Woorise is a lead generation tool that can help you create a wide range of interactive campaigns such as landing pages, promotions, forms, surveys, quizzes, and more, in order to collect leads and actively engage your audience. In addition, the tool can help you generate social engagement and grow your social following by offering you the ability to create branded giveaways, contests and competitions, social promotions, and reward campaigns on any social media platform. Woorise provides a wide range of pre-build social actions to choose from, but you can also easily create your own and integrate them on any social website and platform.
There are lots of great social media tools out there, but these are the ones truly worth trying. If you want to compare solutions, check out this list with the best social media marketing software from G2Crowd, it will definitely help you decide upon the best solution for your SaaS!
If you want to fuel your social media game, check out this list of 17 social media listening tools to track your brand. Have any social media tools that are worth sharing? Feel free to drop a line below!