Is your software-selling website really optimized for search engines? Because -from our experience- sometimes even skilled webmasters fail to notice certain SEO issues that can severely impact their rankings.
So let's take a closer look and find out what mistakes you should avoid at all costs – and some quick tips on how to repair the damage, if it's already been done!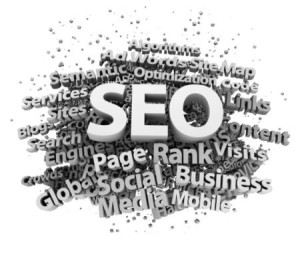 SEO Strategy
Mistake #1: You do not include SEO into site development specs
Outcome: Search engines may not be able to crawl your site, index its content and rank it accordingly. This can happen because of content included in images or Flash files, JavaScript links, too many variables in URLs and poor architecture (lack of topic categories, sub-categories and product pages).
First and foremost, make sure your content is visible to search engines: use HTML to display important content and links throughout the site. For Flash sites it's best to create a HTML version with a robots.txt which disallows the Flash pages, so that you don't have duplicates.
Website Architecture
Mistake #2: You link to everything from the Home page menu
Outcome: Your most important pages do not receive the lion's share in terms of "link juice" (PageRank, trust and authority), as it is spread among tons of non-critical pages. As a consequence, search engines do not perceive them as top pages… and neither do your visitors.
Use a main menu for the Home page and sub-menus for category pages, to make sure your "money pages" receive the proper search engines attention. Use breadcrumbs for very large sites, so that less valuable pages always link back to the important ones.
Mistake #3: "Click here" is your default anchor text for internal links
Outcome: You fail to capitalize on the SEO power of internal links and their keyword-rich anchor texts. There are 6,760,000,000 results in Google for "click here" and 8,140,000,000 for "more" – is that your real competition?
You should describe the pages you link to using their most important keywords (usually located in the title tag). If you use multiple links to a page, make sure the first link displayed on the page (as seen by crawlers) has the desired anchor text, as search engines will pay no attention to the others. If done right, this can translate into higher rankings (for the chosen keywords) for those inner pages.
Keyword Research
Mistake #4: Your competitors are chosen according to vanity keywords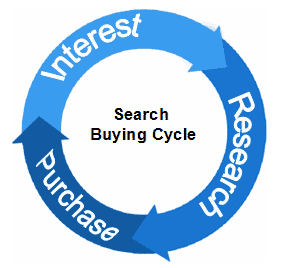 Outcome: By not understanding the search buying cycle, you risk competing for broad keywords that don't bring in sales. All of this while ignoring the mid & long tail of search, which can be more profitable.
Mistake #5: Your main keywords are all over the site
Outcome: Your pages compete with one another for your most important keywords (this is called keyword cannibalization). It doesn't mean that your site is more relevant for those keywords, just because you use them everywhere. Actually, it means that no page is relevant enough to rank highly for the desired terms.
Set unique key phrases for each web page, write topic-relevant content and use those keywords in the title tag, headdings, body text and ALT text for images.
Mistake #6: Your URLs don't include keywords
Outcome: Both site visitors and search engines have to make an extra-effort to identify the topic of the page.
Create SEO-friendly URLs that quickly inform visitors about:

the category the page belongs to (e.g. www.domain.com/software/antivirus-product/)

its position in the site hierarchy (deep page, main page)

the main subject of the page
Content
Mistake #7: Your site has lots of pages, but not enough (spider-friendly) content on them
Outcome: Maybe your visitors see your Flash pages as content-rich, like your product images and click on your download buttons. Search engines, on the other hand, need HTML text to figure out what your pages are about and rank them accordingly.
Make sure that your most important information is in HTML text. Use ALT text for images and double any internal links included in Flash with normal links, so they are crawlable.
Mistake #8: You use keyword stuffing as a sign of relevancy
Outcome: This one is easy. Your site gets penalized. Search engines won't like content stuffed with keywords that real users don't find valuable.
Duplicates
Mistake #9: You don't pay attention to duplicates
Outcome: Your www and non-www domain are two different addresses for search engines and the same happens with www.domain.com and www.domain.com/index.html. This means duplicate content, divided incoming links and ultimately loss of "link juice". Too bad for your rankings.
You should specify your preferred domain in Google Webmaster Tools > Site configuration > Settings. (And as long as you're there, make sure you don't have duplicate title tags or meta descriptions.)
If you already have links pointing to duplicate pages, 301 (permanent redirect) them to your desired Home page.
Link Building Strategy
Mistake #10: You have 100K+ of links from just a few IP addresses
Outcome: Search engines don't favor irrelevant sitewide links, high link volume of low quality and anything that may look artificial or manipulative.
Use different tactics to acquire quality links from:

websites not hosted on the same server with yours

various high PR & authority sites (pass more "link juice")

topical relevant sites (sites from your industry basically give your site a vote of confidence)

editorial links (links in text are given greater importance)

link bait content (badges, quizzes, social media)
Mistake #11: Your 100K+ links all have the same anchor text
Outcome: This is a clear sign of anchor text manipulation. Try to vary your keywords and build links to deep pages, not only your Home page. It's all about diversity.
That's not all, folks. There are many more SEO traps one can fall into. So feel free to state the most annoying SEO mistakes you've ever seen, right here in the comments!