Selling online means that being able to accept online payments will be among your top priorities. After all, what do you expect to gain without an online payment process in place?
If you've ever wondered how online payments work, you're in the right place. This overview will introduce you to payment flows, concepts like payment gateways, payment processors, PSPs, merchant accounts, and all the rest of your online payment basics.
Read on to familiarize yourself with important online payment terminology and to get an understanding of how to set up online payments for your business.
What are online payments?
An online payment can be simply defined as the exchange of money online, or the payment for goods or services over the internet. In effect, it's just a means of processing transactions electronically, with the use of the internet to facilitate direct database connection between the part that is selling the product and the part that is buying it. This involves processing data from a payment method chosen by the buyer, usually a credit or debit card, an e-wallet, or a checking account.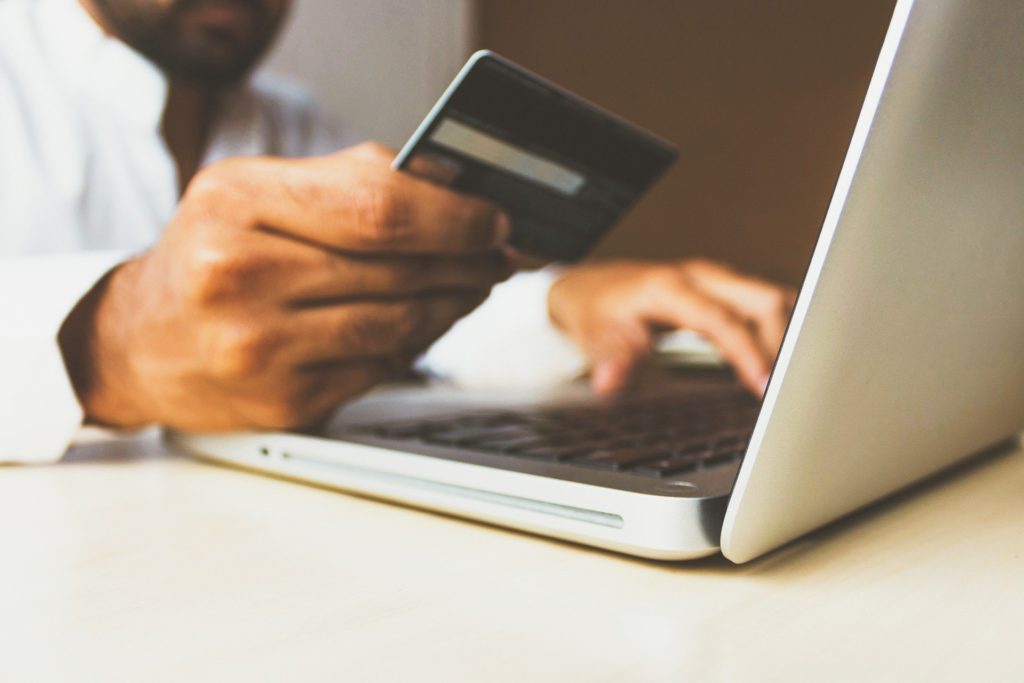 The prevalence of online payments, expected to be around 700 billion in 2020, is driven by their very simplicity and convenience – at the touch of a button, money is sent out to intended destinations, sometimes even instantaneously. For the ease of use that makes for a positive user experience, however, the vendor has to set up a complex and secure system in place in the backend, in order to accept online payments.  For a merchant to accept an online payment, they need to work with a payment partner.
This brings us to the categories of systems involved in payment processing.
What is a payment processor?
A payment processor is the mediator between the merchant and the bank involved in the transaction. This service provider validates and authorizes the payment, by checking if the buyer has sufficient funds in their account, if there are no limits on the account, or if the card is still valid, and then transfers the amount to the seller. This can be either for online payments (performed on websites) or for in-person payments (performed on card swipers).
Given tight security regulations that are in place for online payments, such as the PCI Compliance standard, your payment processor can also handle the security of your payment setup. It will do this by ensuring that all payments are transmitted over secure encrypted connections, or, for subscription payments, handling the protocols needed to ensure recurring, safe billing.
What is a payment gateway?
A payment gateway is the front-end technology that sends the customer's sensitive payment information to the payment processor. Think of it as an online point of sale. In the case of eCommerce sites, payment gateways also authorize payments for card-not-present transactions. To accept credit cards online, your e-shop needs a payment gateway, as funds cannot be sent from one bank to another for security reasons. Payment gateway services are offered by some banks through merchant-acquiring bank partnerships or from payment gateway providers.
In essence, the payment processor enables the transaction, whereas the payment gateway communicates the approval or the decline of the transaction between the merchant and the buyer. If it seems a bit complicated so far, be patient; it's bound to make more sense soon.
How merchants collaborate with these third-party processing partners depends on each specific business.
Bonus: Learn more about how online payment gateways work and how to choose the best one for your business.
Selling through a Merchant Account
A Merchant Account allows merchants to accept card payments directly to their own bank account. The merchant works with an acquirer, a bank or a financial institution, who in turn is a registered member of card networks, such as Visa or Mastercard. To use a merchant account involves following regulations set by card associations, and it also comes with some fees, making it more popular among medium or larger-sized companies. Smaller businesses and startups often opt for the simplified, Payment Service Provider alternative.
Selling through a Payment Service Provider (PSP)
This is an alternative for merchants with lower card turnover, giving them the capability to accept cards in online payments without having to set up an individual merchant account to do this. PSP providers combine their merchant accounts and don't use dedicated ones for each merchant, which tends to diminish the fees merchants are charged in this format. On the downside, security concerns and unexpected account activity (frozen or terminated accounts) may be increased in PSP models.
We're seen the parts involved, now let's look at how they all fall together in the online payment process.
How do online payments work?
Now that you're familiar with the parts involved, you may be curious about how an online transaction works.
 An average online payment process goes like this:
The Customer initiates the order by adding the products to the Merchant shopping cart
The Merchant submits the order details by sending the cart and shopper data to the payment processor
The Customer fills in the payment data on the Payment Service Provider's secure order form
The Payment Service Provider sends the transaction to the acquiring bank or to the payment provider in case of alternative payment methods
The Acquiring Bank, through the card brands, sends the transaction to the issuing bank
The Issuing Bank verifies card details, then authorizes the transaction – transfer of funds is initiated from the Customer's bank
The Acquiring Bank receives the authorization from the Issuing bank
The Payment Service Provider receives the authorization from the Acquiring Bank and informs the Merchant if the transaction has been processed
The Merchant informs the Customer of the success of the transaction and communicates next steps.
In essence, that's the process of how merchants accept credit cards online instantly. The steps are usually the same, with some variations. For example, some customers fill in their payment details directly on the merchant's site, while others are redirected to the payment processor's site. There may be instances when the transaction doesn't get approved, in which case the merchant receives a negative response for the transaction. This happens when the payment details provided are incorrect or when the customer has insufficient funds.
The entire flow takes place in a secure environment, to ensure protection against fraud. After all, what could be more enticing to predators than payment data moving across the internet? To protect against malevolent online practices, transactions take place with the use of encryption, with subscription payments and recurring billing protected by even more protocols and compliance standards in place. We will discuss more about security compliance to come.
What types of payment can be processed?
Within an online payment process, you will have the option to accept a variety of payment means. The most frequently employed by shoppers include the following:
Debit/Credit cards – These are the most popular means employed by consumers, the same used in brick -and-mortar stores. In an online transaction with a card, the shopper inputs the card details, and these are sent over to the payment processor.
E-wallets – Shoppers who prefer this method sign up for an account with an e-wallet company, which they associate with their own bank account or with a card. There are several e-wallets types, from staged e-wallets, to pass-through e-wallets. PayPal and Apple Pay are popular e-wallets in North America and Europe, whereas Alipay and WeChat Pay top all in Asia. E-wallets also work in combination with mobile wallets, through a mobile terminal's NFC technology.
Bank transfers – While not as popular as the previous means, some merchants still offer the bank transfer feature to finalize a payment. This gives the shopper full control over the transaction, as they themselves are the ones authorizing it via their online banking account. This is still the most preferred payment method for B2B purchases.
Electronic checks – Also known as e-checks, this payment means is not as widely adopted as the previous ones. The main drawback of e-checks is that they aren't processed instantly, like cards are – and from a merchant's perspective this also opens them up to fraudulent practices. This payment means is nowadays only used by some merchants, and can come with additional monthly processing fees.
Local payment methods – The rise of digitalization has seen an increase in usage of local payment means in some markets. These happens mostly in markets where banking penetration is low, but where mobile internet access allows growing populations of shoppers to enter eCommerce outlets.  In Latin America, for example, installments on local cards, or payments initiated online but completed offline, such as Boleto Bancario in Brazil or Konbini in Japan, are growing in adoption rates.
Armed with this knowledge, you now have all the most relevant information to set up online payments for your business, and choose the best option for your company. Choice of an actual partner greatly depends on your payment means, so be sure to review available options from as many aspects as possible.
Keep in mind that this article has covered the basics of payment processing and, depending on the position of your company, your needs may be beyond these basics. Subscription payment processing, for example, requires more complex features to support recurring billing and ensure security for each periodic transaction.
Choose a professional and experienced partner for your payment needs, and your business will be able to seamlessly process eCommerce transactions and give your customers a speedy, pleasant shopping experience, which in return, will lead to better conversion rates.
Learn more about how the payment processing industry works by reading this article.