Embarking on an entrepreneurial journey is a bold endeavor and aiming for the tech sector makes the leap even more exciting.
Why? Here are some of the reasons:
We all know it by now – tech is the future.
Tech plays a role in virtually all other existing business sectors, so there is a lot of room for innovation. And your company doesn't need a Silicon Valley-kind of boom to become successful.
Whether you're still working on your business plan or have just launched your startup, take some time to read about how other founders started out and succeeded. Such lessons can give you the necessary guidance to help establish your business direction. This task can be daunting in the beginning, when there are no previous first-hand best practices or learnings you can rely on.
Without any further ado, we asked seven tech entrepreneurs to share their secrets to success. Here's what worked for them (+ some extra advice for you):
Lesson #1: Be the unicorn in a sea of donkeys
A competitive advantage is a basic business principle widely researched by renowned professor Michael Porter – in a nutshell, this is your business' point of differentiation against competitors.
The great news is that your competitive advantage can range from HR to product differentiators. Whether it's about the individuals you hire on your team or about the way you promote your product, as long as you stand out from the crowd, you're on the road to success.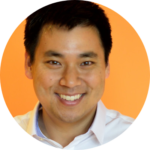 Larry Kim, CEO & Founder, MobileMonkey Inc.
"The key is to always find or be the unicorn in a sea of donkeys. If you're hiring a candidate to complete your team, look for someone that stands out from the crowd, someone who's delusional, someone who's willing to try anything and everything and is obsessed over results. The same is true when promoting your products: you need to look for that one growth hack that will blow up eye-popping results. If you find it, then replicate it, double down on it. Keep promoting the asset as long as it keeps delivering results."
Lesson #2: Leverage your personal strengths as well
Much like a business has its competitive advantage, you have your own strengths that make you a unicorn in a sea of donkeys – whether that's time management, organizational or research skills, or mathematics prowess (just to name a few) – don't be afraid to leverage them in your entrepreneurial journey.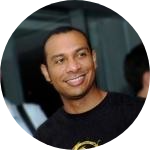 Ruben Gamez, Founder, Docskech
"There are many ways to be successful at growing a tech company. Because of this, people tend to try to follow the approach others have taken. The thing that has consistently worked for me as an entrepreneur is that I'm always leveraging my strengths to grow a company. This means, when considering different approaches to growth, I typically start with the things that I'm good at or have an unfair advantage in. That's how I've been able to gain significant traction with Docskech in the extremely competitive eSignature market, with a small team and minimal resources."
Lesson #3: Take a leap of faith and execute your idea, now!
Ideation and planning represent the undeniable starting step in any business. A business plan, a SWOT or PESTLE analysis, market and competitive research – all of these are necessary to build a sustainable tech business.
However, many founders tend to remain stuck in this phase far longer than is needed, waiting for the "perfect" moment to launch. But it's widely accepted by now that there's no such thing as "perfect" in the business world.
By taking the leap and actually starting to execute your idea, you increase your chances of succeeding in the long run. Just as in computer programming, iterations will help tremendously in identifying errors, learning, and fine-tuning your business, whether it's the processes or the product per se. Iteration will also help you cultivate your business acumen.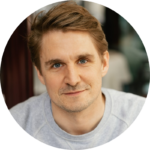 Moritz Dausinger, Founder, Refiner
"Showing up every day and getting things done.
With the risk of writing common sense, I think the secret for most entrepreneurial successes lies in the execution. Good ideas are important. Talent and a great team are important. But in the end, it comes down to your ability of getting things done.
I saw it quite often. People get stuck in the ideation and planning phase. They procrastinate instead of just getting started.
Instead of chasing the perfect moment and the perfect idea, it's better to show up every day, iterate, and push the project forward – step by step. It takes time, but things compound and it's amazing what you can achieve when you stick to something.
Nobody I know launched a perfect product. In hindsight, the products and websites I launched were all pretty embarrassing in the beginning to be honest.
However, having something real that you can show to customers is worth much more than the perfect idea which only exists in your head. Having something tangible in front of you allows you to get feedback, better judge its usefulness, and make it better every day.
With my latest startup Refiner – a user feedback & customer survey tool for SaaS – I learned this lesson again the hard way. The product started with a rather weak idea but over time we learned a ton about the real needs of our customers. After countless iterations we are now at a point where our customers and our team are super happy with the product we've built."
Lesson #4: Your entrepreneurial journey is one of lifelong learning
It's natural for things to not always go as planned. Just imagine, if everything went as smoothly as possible, would you be able to develop any skills? Taking your tech business for granted would most likely not bring any genuine satisfaction.
"Experience is the best teacher" or so the saying goes. Once you actually launch your business, you can see what works and what doesn't. Difficult times will naturally emerge, but as long as you use those as learning opportunities, you're one step closer to success. Be resilient!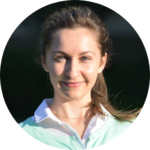 Helena Ronis, Co-founder & CEO, AllFactors
"The secret to success as a tech entrepreneur is resilience and constant learning. You'll always have moments of stress or disappointment when some things don't work as you expected. Instead of being down, an entrepreneur should take it as an opportunity to learn and figure out why things are not working, and how to improve them. That's the formula to finding success."
Lesson #5: Cultivate the right mix of hard work, skill, and luck
Yes, hard work is the cornerstone of any business success. No unicorn was built overnight – Amazon started out as an online bookstore and Google as a mere web crawler, and it took years of trial and error for both these companies to reach the heights of success.
While hard work and skill are in your court completely, luck is beyond your control. What you can do about this, though, is to be proactive and "see" any window of opportunity when it arises, even when that means taking risks.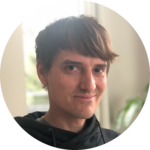 Rob Walling, Co-founder, TinySeed
"Success comes down to a combination of three things: hard work, luck, and skill. My secret (if you can call it that), has been to show up consistently for years, build up my tool belt of skills, and to find a bit of luck every now and then."
Lesson #6: Understand the bigger picture
Getting a sense of the bigger picture is just as important as focusing on the details. Striking the right balance between the two would certainly prove beneficial, particularly in the complex tech space.
To illustrate this, let's think about the SaaS segment, the largest in the cloud services market, where the ecosystem is at the forefront of the providers' strategy. The SaaS ecosystem encompasses hardware, software, vendors, customers, integrators, partners, etc. These cloud connections enable, among others:
Vendors to create new business models and increase market reach
End customers to gain access to applications based on their changing business needs
Data aggregation from all the applications and, thus, improved analysis of business intelligence
As you can see, understanding the bigger picture (the ecosystem in this case) can enable you to discover and pursue smaller details that can make a significant difference (all those synergies in the given example). Of course, this analogy can be extended to the overall tech sector.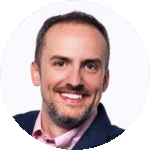 Bob Moore, Co-founder and CEO, Crossbeam
"Embracing the ecosystem. The best SaaS products are the ones that are 'hubs' and not 'terminals' — they rely on one core feature and connect to other products via APIs. That's why we've built a partner ecosystem platform to help companies do this faster and more securely."
Lesson #7: Prioritize the Big Rocks first
Stephen Covey popularized the big rocks metaphor in his book The 7 Habits of Highly Effective People.
According to this time-management and productivity strategy, to be able to fit all your to-do's in your day (bucket), you should schedule your high, priority tasks first (big rocks), and only after those are done, you can go to the smaller items on your list (the pebbles). Losing this focus would result in the inability to fit in all the big rocks and pebbles in your bucket (day).
So, as an entrepreneur, it's paramount to prioritize tasks based on their level of importance. Once you've completed the most critical ones, you can be sure you've gained some traction for your business.
Diana Goodwin, Founder & CEO, MarketBox
"My #1 secret to success is to block out time on my calendar first thing in the morning to work on the most important task on my to-do list. Once I've completed that task, I know that no matter what other distractions may pop up, I've accomplished something that will move my business ahead."
Wrapping-up
Being an entrepreneur comes down to hard work and resilience, continuous learning and iteration, focus and perspective.
However, each entrepreneurial journey is unique, so don't feel like you have to replicate another founder's journey. Instead, gain some inspiration from their experiences and start your own tech business with an open mind. You will learn your own lessons along the way.
To those of you who already launched your own tech company – what are the most valuable lessons you learned in your entrepreneurial journey? Feel free to share them with your peers in the comments section below.
For a quick, visual overview of the entrepreneurs' insights, make sure you check out the dedicated infographic!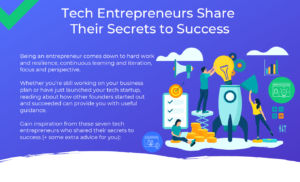 Good luck on your business!
Want to learn how we can help you grow your business across geographies, business models, or channels? Read our Solution Brief on the topic.