CommerceNow '20 is on its way, so mark your calendars for June 10-11, if you haven't already.
During these uncertain times, when most physical events are canceled or postponed, it is even more important to have access to the information you need in a timely and safe manner. We remain committed to our flagship online event and focused on bringing you the best resources to grow your online business.
Now on its third online edition, CommerceNow is the most inclusive virtual event for eCommerce businesses. It covers areas including digital marketing, conversion rate optimization, customer experience, online payments fraud and compliance, pricing, and other key areas of digital commerce.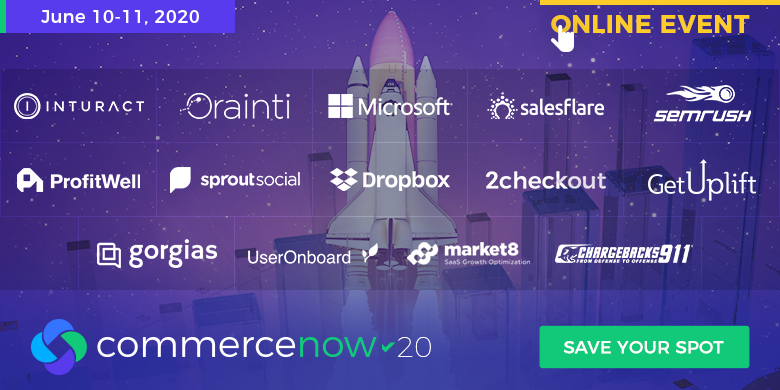 Those who joined us at CommerceNow 2019 learned tactics and strategies to make their marketing customer-centric, keep customers happy, deal with fraud, and maximize the B2B eCommerce opportunity, among others.
Let's see what we have in store for you this year!
Here's the checklist:
The online event – upgraded
To keep you optimally connected to the industry, we've scaled up CommerceNow '20 with an additional session each day. Therefore, the event will take place on June 10-11, from 06:00 AM PDT to 11:25 AM PDT on both days.
Fourteen engaging sessions will inspire you and unveil the latest practices and trends in the eCommerce industry. Each session will feature an interactive Q&A, so prepare your questions and get ready to receive the answers straight from the experts.
The lineup – as fantastic as ever
This year's speakers include some of the most thought-provoking industry experts:
Founder & CEO

International SEO Consultant & Founder

Senior Manager of Global Engagement

Co-Founder

Head of Global Marketing

Founder & CEO

Head of Customer Marketing

Product Designer

VP Sales North America

Founder and Chief Optimizer

Strategic Partnerships

Content Editor

Founder

VP of Partner Engagement

Host: Erich Litch

COO and President
They are ready to share their most valuable insights, best practices, strategies, and actionable tips for you to stay up-to-date with all the latest industry trends and ways to grow your online business.
The agenda – as engaging as ever
This year's agenda is packed with sessions that will guide your endeavors to grow conversion rates, drive customer engagement and retention, increase sales, establish the right pricing strategy, stay ahead of payments fraud, among others.
Here's a sneak peek into just a few of the themes that the sessions will tackle:
Global Commerce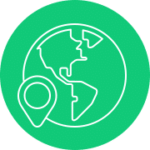 Global digital commerce comes with many complexities, such as accepting global payments, subscription billing, merchandising, localization, taxes, compliance, and risk. We will help you navigate the unique challenges of going global. To fully equip you for this journey, we'll dive into expansion planning in new markets and localization strategies, among others.
Payments Fraud

The payments ecosystem can be very challenging for online merchants, with friendly fraud being one of the major risks. To be fully prepared to mitigate it, you will learn about false declines and discover chargeback management strategies.
Conversion Rate Optimization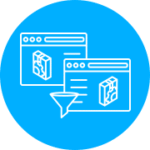 When it comes to conversion optimization, the sky is the limit. Our speakers will provide first-hand tips on how you can optimize your website and its funnels, as well as strategies for your multi-channel messaging. You will explore trends like emotional triggers and conversational commerce.
Customer Retention

Existing customers can become major business levers as, in the long run, they can significantly contribute to the bottom line. This is no surprise, considering that it is less costly to maintain existing customers than to acquire new ones, and they are also likely to spend more with you than the latter. So, prepare to flip the funnel and to fuel sustainable growth! Our speakers will share their strategies for boosting retention, starting from the basics of product design all the way up to customer marketing.
Pricing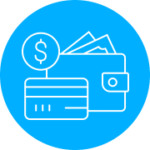 There is no room for guesses when it comes to establishing your pricing strategy. You will be given a deep-dive view of the top pitfalls to avoid, as well as strategic insights and tactical tools to help you define your value-based pricing strategy.
Pro tip – all lessons are backed-up by data from 18.000+ subscription companies.
SaaS Metrics

"If you can't measure it, you can't improve it" – as the famous saying in the business world goes.
However, it is important to know what to track in the first place. You will uncover the metrics that matter most for your SaaS business, and which further pave the way for growth opportunities.
What else is there?
In addition to the learning opportunities, CommerceNow '20 will provide plenty of networking opportunities as well. You'll be able to expand your professional network by connecting with like-minded industry peers.
The two-day event will be hosted by Erich Litch, 2Checkout's President and Chief Operating Officer.
As in previous years, the event is free and exclusively online, so you can participate from anywhere in the world. No costs, no travel, just plenty of actionable content and meaningful connections.
Make sure you save your "front-row seat" today.
Register here and get ready to step up your eCommerce game!