Two of our values here at 2Checkout are collaboration and passion – these drive our everyday work and efforts to deliver great results. From this point of view, 2019 was an incredible year, but let me tell you who was the real driver behind those results.
People make us who we are.
You've heard it many times, people are the engine that drives any company. 2Checkout started out with a small team that has steadily increased over time, reaching more than 400 collaborators by the end of 2019.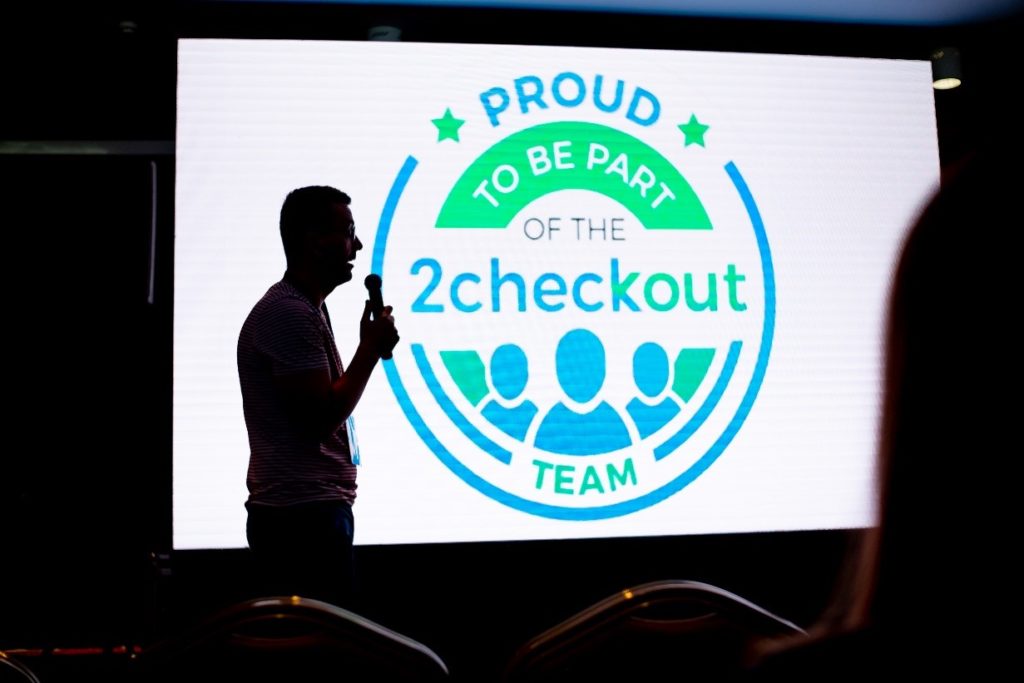 Having demonstrated a strong focus on its employees' needs as well as on creating a healthy work environment, 2Checkout was named the Top 2019 Employer in Romania (where our largest office is located). Meaningful work and development opportunities, as well as a good work-life balance (provided through benefits such as one-day-per-week of work from home and flexible working hours), have empowered our employees.
So, what does it take to create an enjoyable and empowering workplace?
Here are the reasons why 2Checkout is one of the top employers to choose in 2020 (and why you should consider joining us this year).
1. A job at 2Checkout is never just a job, it's a journey to grow your career
In a company that is growing at the same pace as its industry, opportunities to embark on new projects, take on new challenges, and work with new tools are always there. You will also reap the benefits of working in a growing international team.
On top of that, 2Checkout supports growth through great managers, mentors, and dedicated career programs. In fact, employee development, whether it's vertical or horizontal, is a major component of our culture.
Designed to address employees' drive for professional growth, 2Checkout provides its people with opportunities to participate in trainings tailored to their needs, attend conferences, and gain certifications. Another initiative, the Department Open Days, was launched to help employees identify new opportunities on different teams at the company (or to simply better understand the work of their colleagues and gain a holistic overview of how the company operates).
2Checkout also invests in participation in industry events. We always strive to keep up with the latest trends, get fresh insights, and pursue exciting networking opportunities.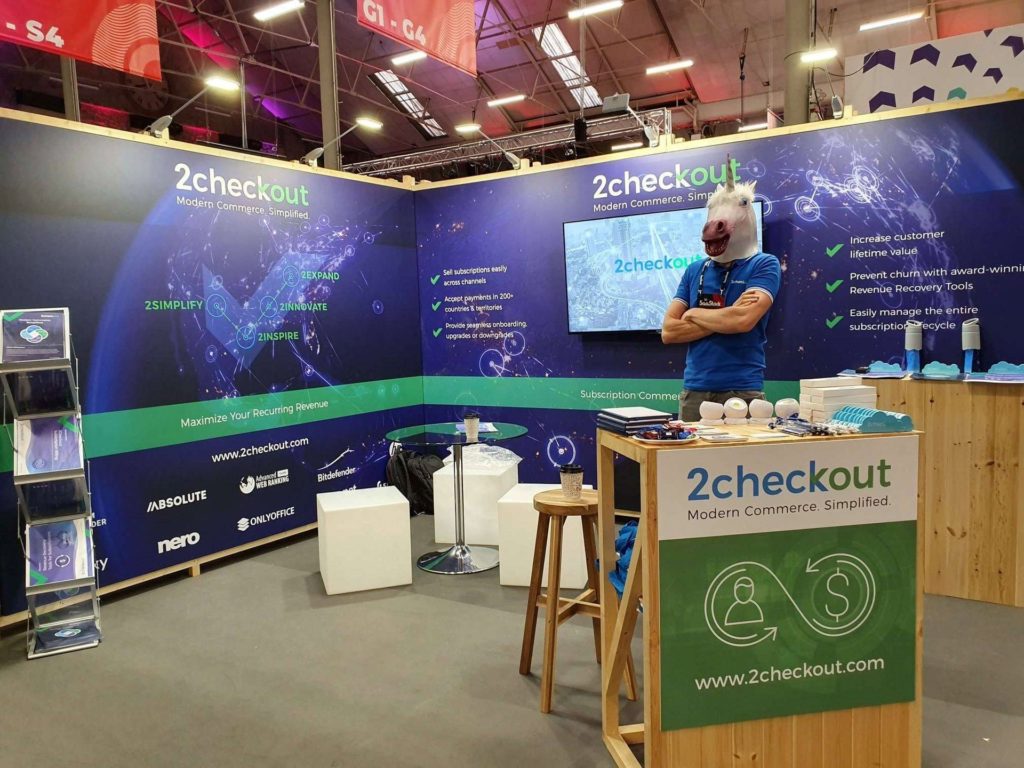 You don't need to worry about a lengthy and tedious onboarding process, impeding you from unleashing your potential. In 2019, we launched a new onboarding program that facilitates our new employees' integration in a fun and efficient manner. We like to integrate our employees as we do payment processing for our customers – and that would be seamlessly.
There you have it – everything you need to create the career path that matches your abilities and goals.
2. You don't just join 2Checkout, you enter a hot industry
When buying online is what you do, from groceries and shoes to online photo-editing tools and home décor from other countries, it gets very interesting to understand how eCommerce and payments work, how to stay away from fraud, and what elements make up the subscription billing lifecycle.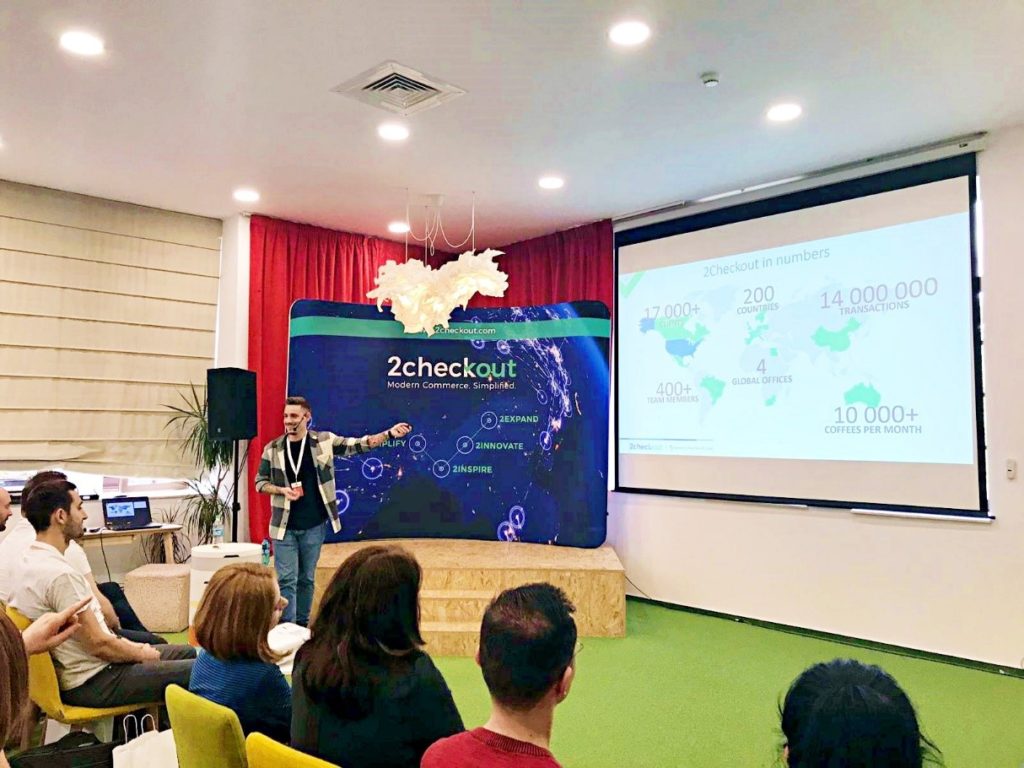 Continuously dynamic and on-the-go, the industries of eCommerce and payments are exciting to work in, and you'll learn something new every day. You'll also get a behind-the-scenes view of our cool product, the all-in-one monetization platform, trusted by 17,000 companies from different industries and verticals.
3. Smart, passionate people
There's a saying that "you're the average of the five people you spend the most time with," so having smart colleagues with whom to spend that time is really important.
People at 2Checkout are constantly using their minds, passion, and creativity to build one of the strongest platforms in the world. It's never easy, it's never dull, but we love it!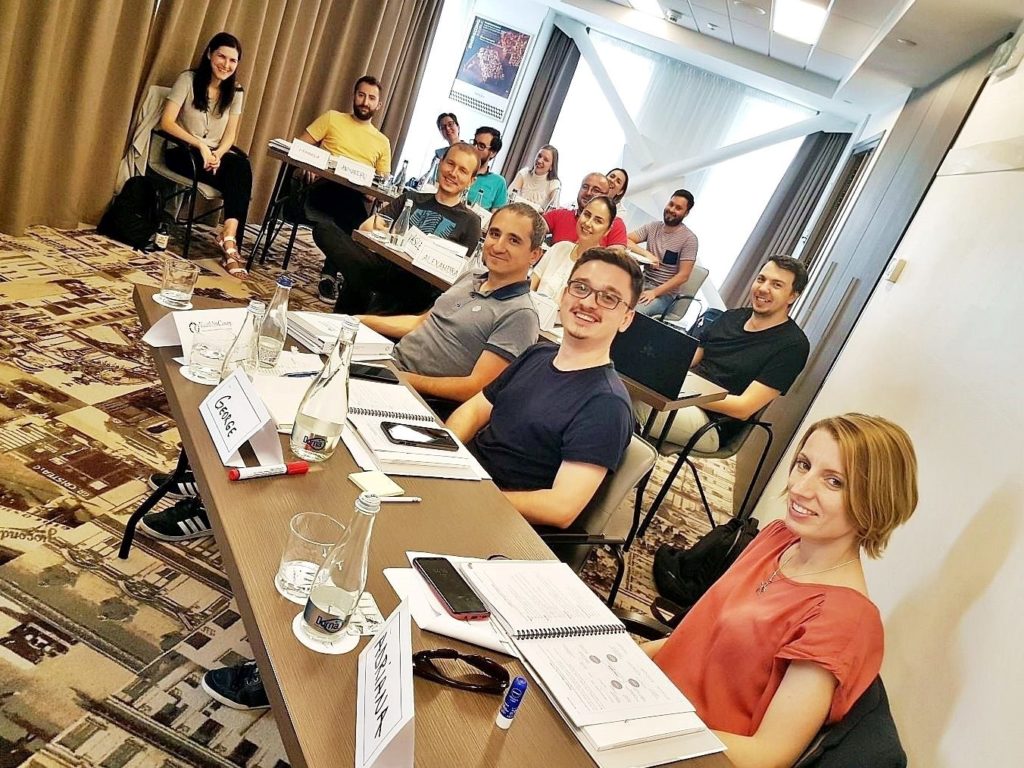 Consistently receiving high scores in the Employee Engagement Survey, our managers are capable, outstanding individuals who will guide and inspire your career path. Within our company culture, we love feedback and sharing ideas – that's why everyone is encouraged to provide constructive feedback and suggestions for improvement. Your performance is what makes both you and us proud. We love to celebrate our colleagues who go the extra mile and have recognition programs in place to do just that.
It is the passion that keeps us committed and motivated to strive for the highest standards of excellence in all we do. Working together as a well-coordinated team has brought us this far, and we are not going to settle for less in the coming years.
By joining the 2Checkout team, you will work with diverse and bright minds seeking to constantly improve their knowledge to deliver the highest quality work.
4. Fun, fun, and more fun
From FIFA/board games nights and the 2Checkout annual running event to CSR campaigns, ice-cream day, annual teambuilding, or parties, the 2Checkout experience means a lot of fun. All kinds of fun, all the time, for all the good reasons and for all tastes.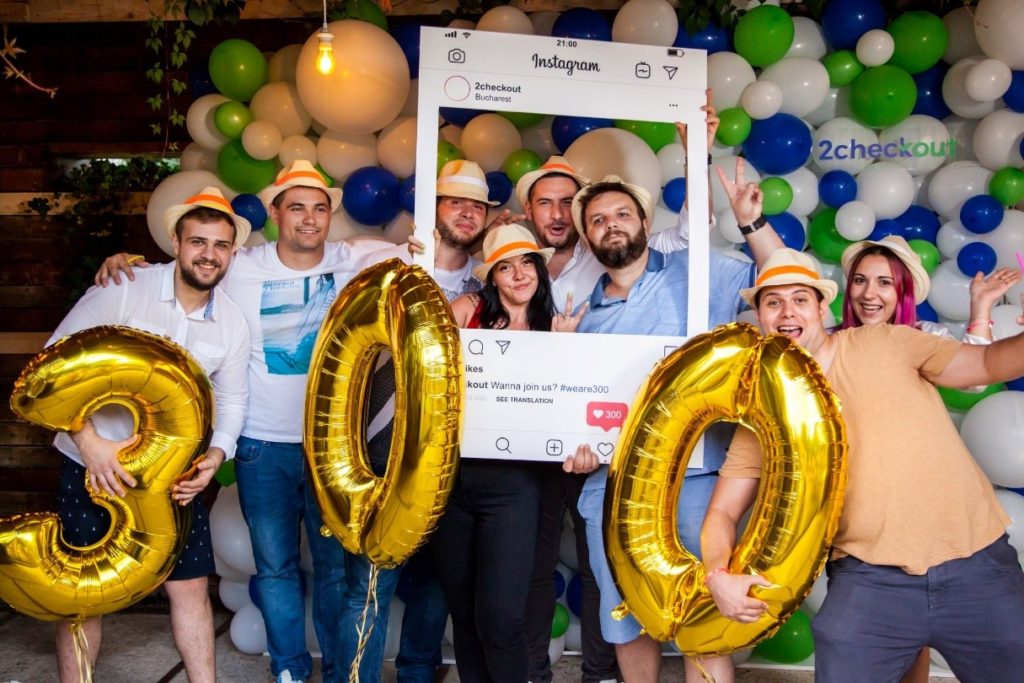 Feeling unfocused and need to recharge? You can spend your break in the relaxation areas, reading a Bookster book. Or you can play table football with a colleague, in the game room. The spacious kitchens with dining areas often host cooking nights.
Spoiler alert – we have the best parties.
5. You contribute to people's happiness
As bizarre as this may sound, working at 2Checkout means you contribute to, among many other things, a business that helps Indian brides living abroad buy the traditional dress they dream of, online, directly from their country. You also help enable Philippine nannies living abroad to watch their favorite local TV series.
We do work that matters because we work with varied clients, both in terms of geographic coverage and activity. In turn, they serve end-customers in different ways, delivering them goods, online services, and SaaS/software. So, stay assured – your work will have an impact somewhere, in a very real way.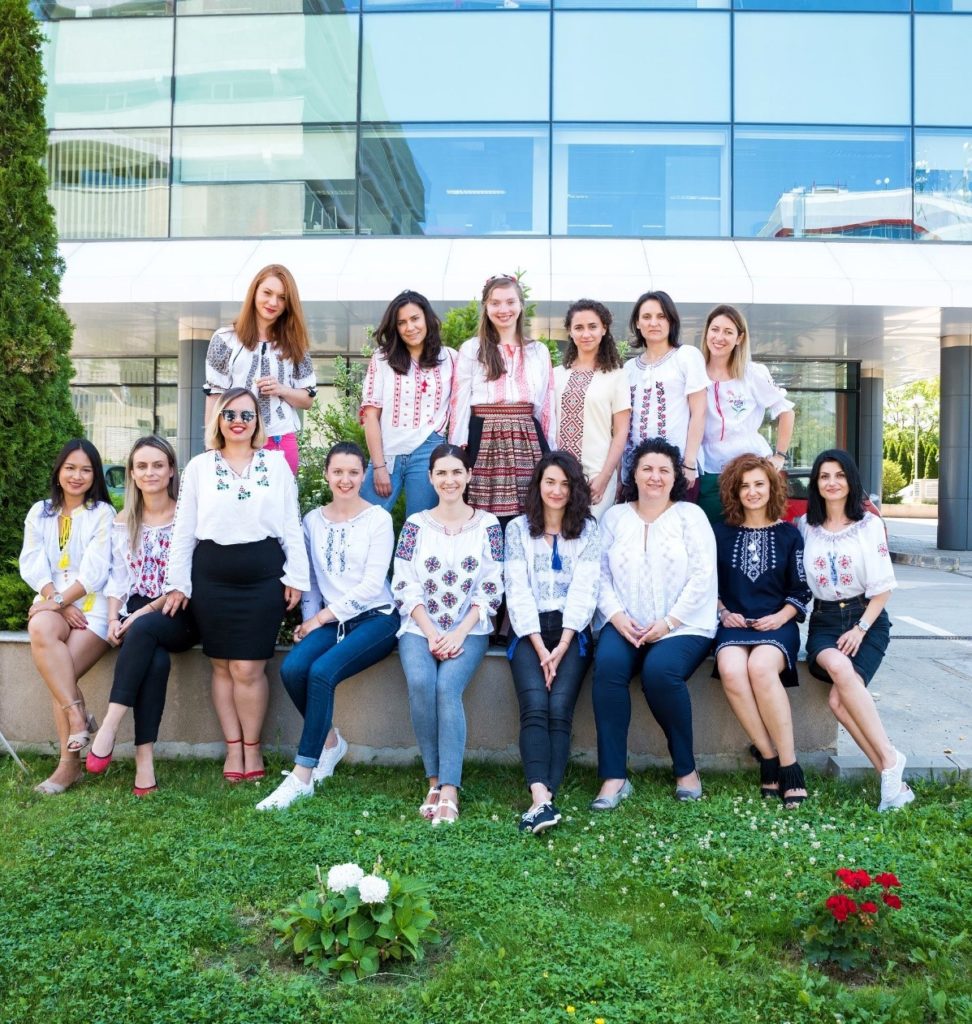 We had a fantastic 2019 and we cannot wait to see what this year has in store for us.
Will you help us write our 2020 story?
To learn more about our job openings, check out the dedicated career page. We cannot wait to meet you!