Data privacy regulations continue to evolve around the globe, and as important as it is for retailers to personalize their customers' online experience, increasingly strict policies are making it more challenging than ever.
In a recent webinar, "Personalizing the Customer Journey in the Age of GDPR," our guest speaker, Einat Etzioni, Chief Marketing Officer at Namogoo, discussed the challenge of personalization in today's retail landscape clouded by data privacy concerns, addressing:
Why personalizing the customer journey is so important
Why changing privacy concerns and regulations make it so challenging to personalize effectively
How businesses can leverage intent data to create a smart promotion strategy that sets the stage for success
Privacy concerns have grown during the pandemic
Over the past two years, particularly, legitimate privacy concerns have affected how comfortable shoppers feel about releasing their personal information (Einat points out that ransomware attacks have soared during the pandemic, for example). Retailers have access to a wealth of their customer's most personal data, and consumers often have repeat login details for their accounts which add to their vulnerability.
The increase in widely publicized data breaches of the last two years has affected shoppers' trust and willingness to share their personal information, she emphasizes. In response to these new concerns, businesses are rethinking and retooling their promotion strategies.
Studies have shown that COVID has galvanized retailers to change their approach in the hopes of improving user experience (in one study, 67% named this as a priority), as well as improving onsite personalization (55%) and offering a variety of promotions (51%), in the hopes of driving purchases and loyalty.
However, while many points in the customer journey can be personalized, including customizing landing pages, emails, targeted product recommendations, notifications, etc., Einat says it's not enough.
Tailoring websites to provide a personalized onsite experience is crucial, she points out, but duplicating your approach to all site visitors can put your business at risk for negative ramifications—lost revenue, eroded margin, and damaged brand perception, to mention a few.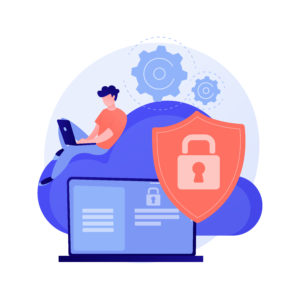 Leveraging non-Personal Identifiable Information (PII)
Fortunately, AI and machine learning have made it easier to engage in intent-based marketing that will help businesses know exactly what to offer and when. The answer, as Einat points out, lies in non-Personal Identifiable Information (PII).
Every shopper who visits your site has different degrees of "visitor intention," Einat explains. Some are still in the information gathering stage, while others had a high intent to purchase before they even visited your website. Businesses can use AI to look at a multitude of data points that measure and predict customer intent, for each shopper and each of their online sessions.
Certain trackable information can be very helpful to create a personalized experience, she points out, and reduce the vulnerability that personal data collection can create for consumers. Businesses can track data like:
Campaign source
Location
Device type
Shopper actions
In-session behavior
By using this data to learn more about customer intent, Einat sums, online retailers can deliver promotions only to visitors who intend to buy, offer the minimum discount needed to persuade a purchase, and serve the right conversion incentive to conversion. All of this, Einat emphasizes, not only leads to increased revenue but also sets the stage for long-term customer loyalty.
In today's business landscape, where data privacy is paramount, but personalization is still critical, retailers need to be creative about using customer intent to shape their marketing strategies. To hear Einat's entire talk and gain insights into how personalization is evolving to meet the needs of retail customers, watch the full session here.