Summer is here! You know what that means: time to spend those long, lazy weekends with your nose in a book!
Below are some of our recommendations for the next months for you to delve into. There's a little bit of entrepreneurship, sales, a little bit of tech and a bit of marketing.
They're filled with ideas about brand growth, disruption, and thought leadership.
Leadership and Entrepreneurship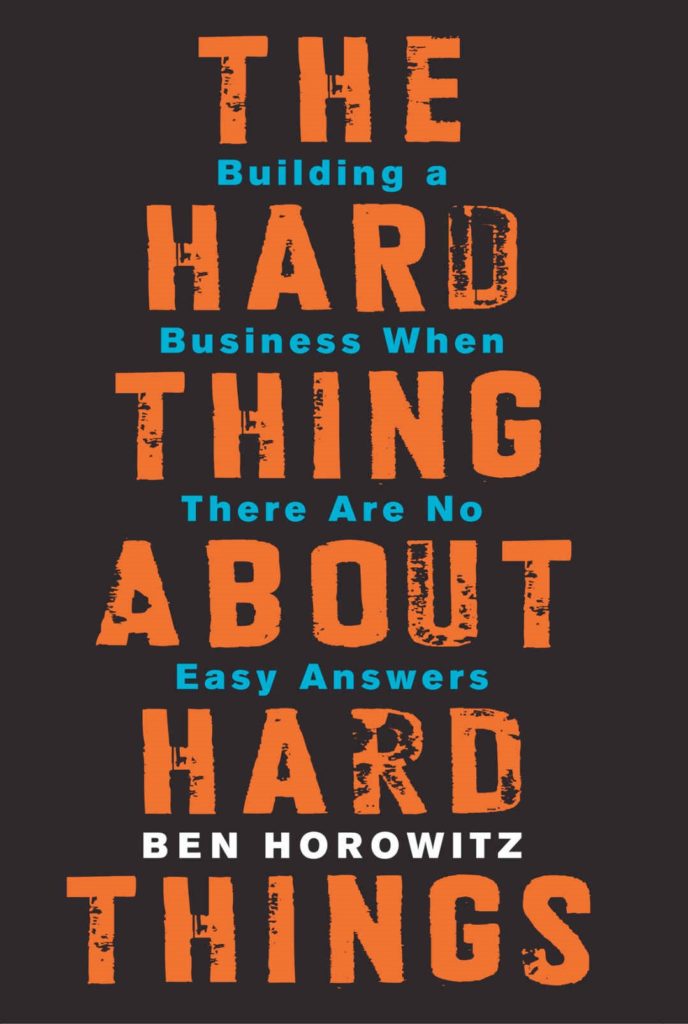 Ben Horowitz, cofounder of Andreessen Horowitz and one of Silicon Valley's most respected and experienced entrepreneurs, offers essential advice on building and running a startup—practical wisdom for managing the toughest problems business school doesn't cover, based on his popular ben's blog.
Filled with his trademark humor and straight talk, The Hard Thing About Hard Things is invaluable for veteran entrepreneurs as well as those aspiring to their own new ventures, drawing from Horowitz's personal and often humbling experiences.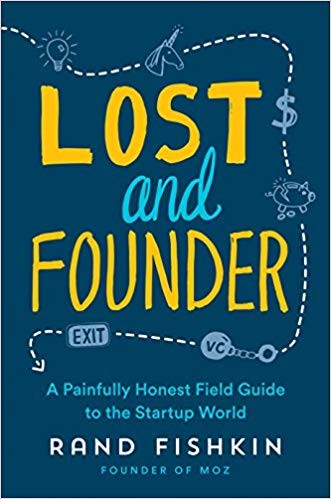 Rand Fishkin, the founder and former CEO of Moz, reveals how traditional Silicon Valley "wisdom" leads far too many startups astray, with the transparency and humor that his hundreds of thousands of blog readers have come to love.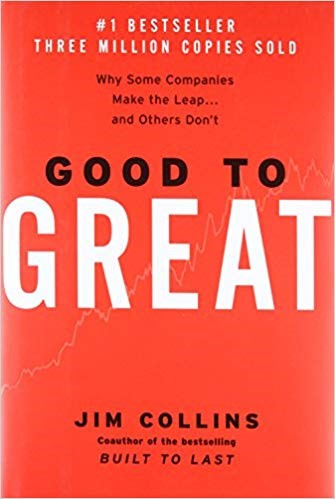 For years, this question preyed on the mind of Jim Collins. Are there companies that defy gravity and convert long-term mediocrity or worse into long-term superiority? And if so, what are the universal distinguishing characteristics that cause a company to go from good to great?
Over five years, the team analyzed the histories of all twenty-eight companies in the study. After sifting through mountains of data and thousands of pages of interviews, Collins and his crew discovered the key determinants of greatness — why some companies make the leap and others don't.
The findings of the Good to Great study will surprise many readers and shed light on virtually every area of management strategy and practice.
Inspirational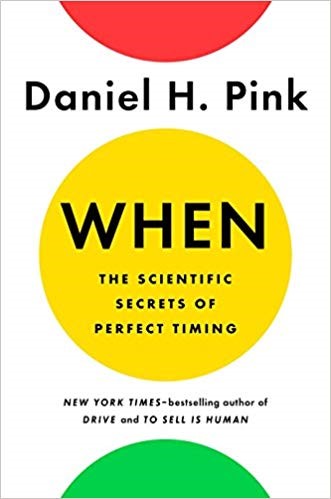 Daniel H. Pink, the #1 bestselling author of Drive and To Sell Is Human, unlocks the scientific secrets to good timing to help you flourish at work, at school, and at home.
In When, Pink distills cutting-edge research and data on timing and synthesizes them into a fascinating, readable narrative packed with irresistible stories and practical takeaways that give readers compelling insights into how we can live richer, more engaged lives.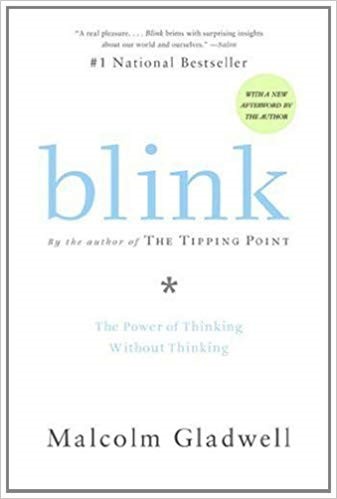 Blink by Malcolm Gladwell is a book about how we think without thinking, about choices that seem to be made in an instant-in the blink of an eye-that actually aren't as simple as they seem. Why are some people brilliant decision makers, while others are consistently inept? Why do some people follow their instincts and win, while others end up stumbling into error?
And why are the best decisions often those that are impossible to explain to others?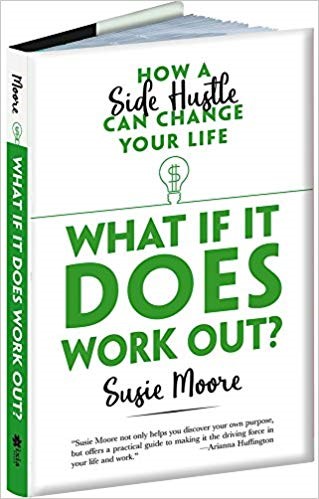 In What If It Does Work Out? life coach and professional side-hustler Susie Moore offers expert tips and guidance to help you earn an extra source of income by doing something you love.
In her energetic and encouraging style, she guides you through all of the planning stages and potential obstacles, showing how to overcome any hesitation or fear, create multiple revenue streams, and more
Sales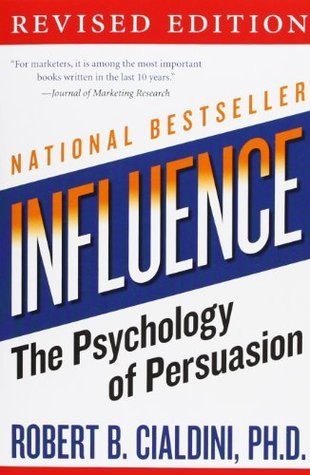 Influence, the classic book on persuasion, explains the psychology of why people say "yes"—and how to apply these understandings. Dr. Robert Cialdini is the seminal expert in the rapidly expanding field of influence and persuasion.
You'll learn the six universal principles, how to use them to become a skilled persuader—and how to defend yourself against them. Perfect for people in all walks of life, the principles of Influence will move you toward profound personal change and act as a driving force for your success.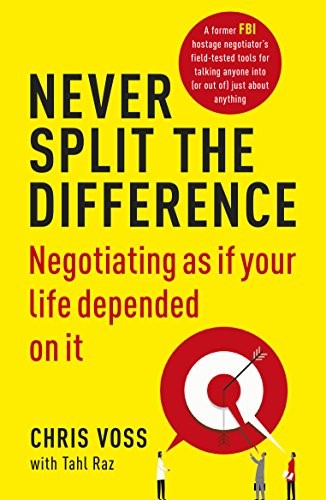 Never Split the Difference by Chris Voss and Tahl Raz takes you inside his world of high-stakes negotiations, revealing the nine key principles that helped Voss and his colleagues succeed when it mattered the most – when people's lives were at stake.
Rooted in the real-life experiences of an intelligence professional at the top of his game, Never Split the Difference will give you the competitive edge in any discussion.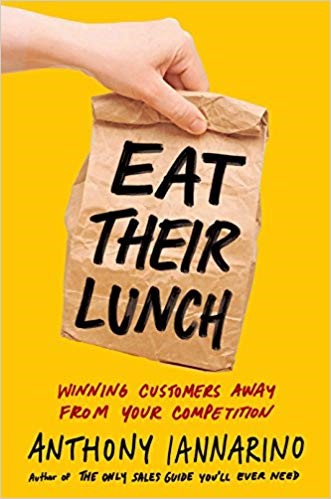 The first ever playbook for B2B salespeople on how to win clients and customers who are already being serviced by your competition, from Anthony Iannarino, the author of The Only Sales Guide You'll Ever Need and The Lost Art of Closing.
Marketing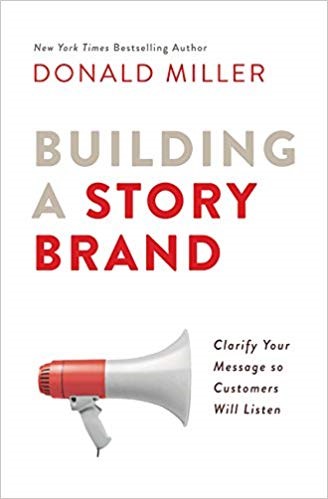 Donald Miller's StoryBrand process is a proven solution to the struggle business leaders face when talking about their businesses. This revolutionary method for connecting with customers provides listeners with the ultimate competitive advantage, revealing the secret for helping their customers understand the compelling benefits of using their products, ideas, or services.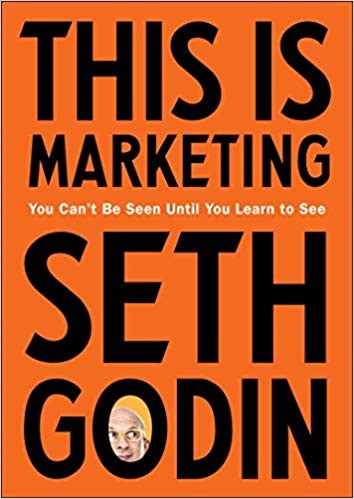 Seth Godin offers the core of his marketing wisdom in one compact, accessible, timeless package. This is Marketing shows you how to do work you're proud of, whether you're a tech startup founder, a small business owner, or part of a large corporation.
No matter what your product or service, this book will help you reframe how it's presented to the world, in order to meaningfully connect with people who want it.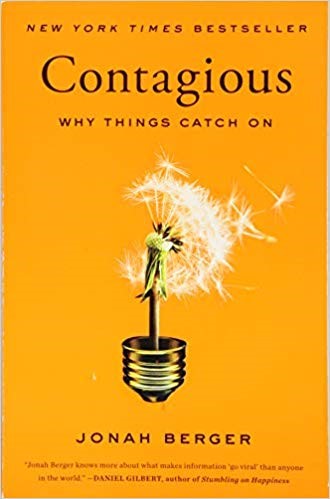 In Contagious, Jonah Berger reveals the secret science behind word-of-mouth and social transmission. Discover how six basic principles drive all sorts of things to become contagious, from consumer products and policy initiatives to workplace rumors and YouTube videos.
Contagious provides a set of specific, actionable techniques for helping information spread—for designing messages, advertisements, and content that people will share.
Product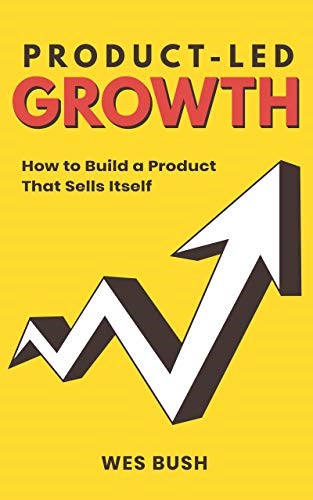 In Product-Led Growth: How to Build a Product That Sells Itself, growth consultant Wes Bush challenges the traditional SaaS marketing and sales playbook and introduces a completely new way to sell products. Bush reveals how your product—not expensive sales teams—can be the main vehicle to acquire, convert, and retain customers.
History tells us that "how" you sell is just as important as "what" you sell. Blockbuster couldn't compete with Netflix by selling the same digital content, and you need to decide "when" not "if" you'll innovate on the way you sell. Are you going to be product-led? Or will you be disrupted, too?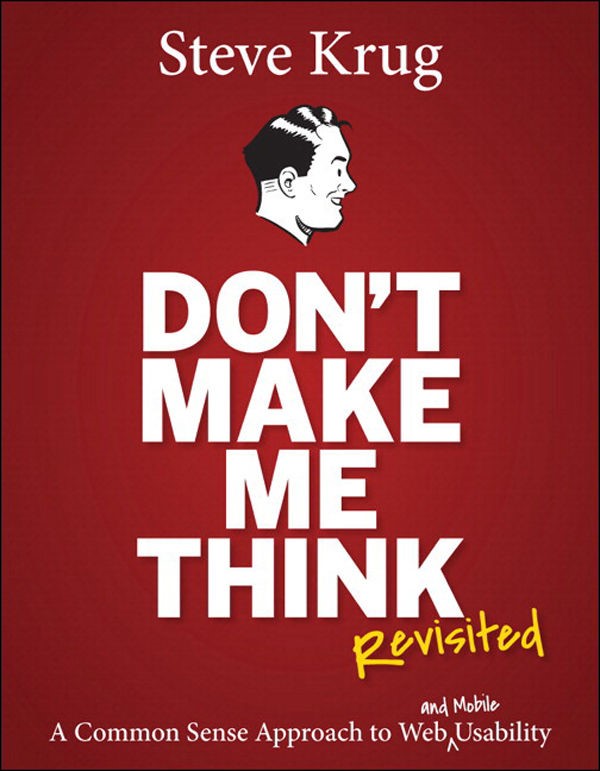 Since Don't Make Me Think was first published in 2000, hundreds of thousands of Web designers and developers have relied on usability guru Steve Krug's guide to help them understand the principles of intuitive navigation and information design.
Now Steve returns with fresh perspective to reexamine the principles that made Don't Make Me Think a classic–with updated examples and a new chapter on mobile usability. And it's still short, profusely illustrated…and best of all–fun to read.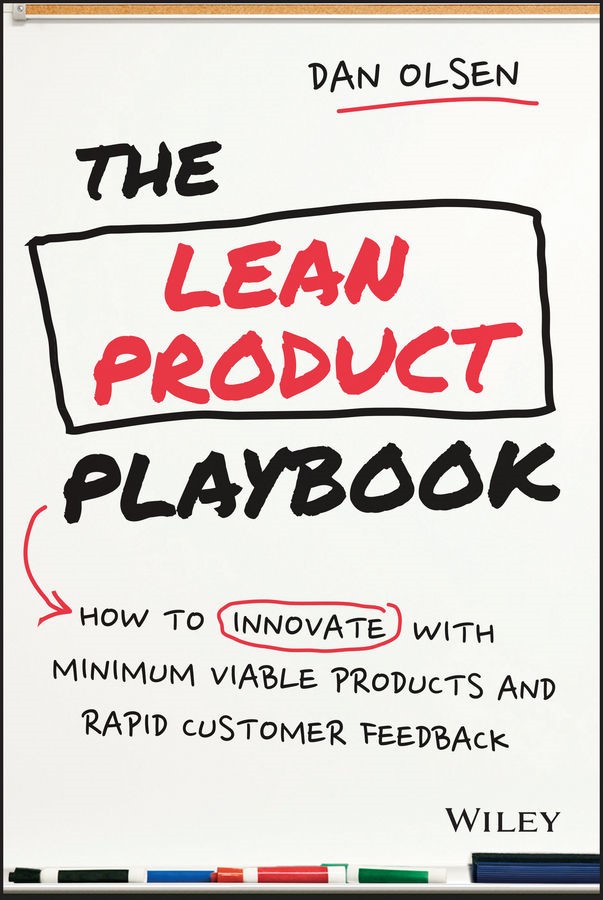 The Lean Product Playbook by Dan Olsen is a practical guide to building products that customers love. Whether you work at a startup or a large, established company, we all know that building great products is hard. Most new products fail. This book helps improve your chances of building successful products through clear, step-by-step guidance and advice.
Technology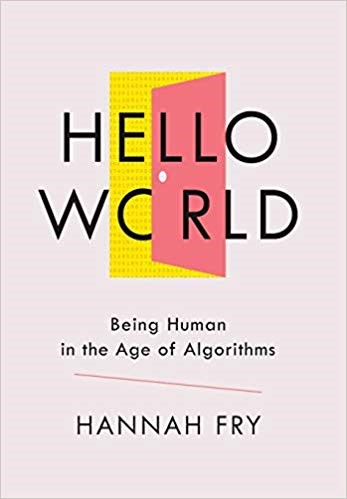 Hello World takes us on a tour through the good, the bad, and the downright ugly of the algorithms that surround us on a daily basis. Mathematician Hannah Fry reveals their inner workings, showing us how algorithms are written and implemented, and demonstrates the ways in which human bias can literally be written into the code.
By weaving in relatable, real world stories with accessible explanations of the underlying mathematics that power algorithms, Hello World helps us to determine their power, expose their limitations, and examine whether they really are improvement on the human systems they replace.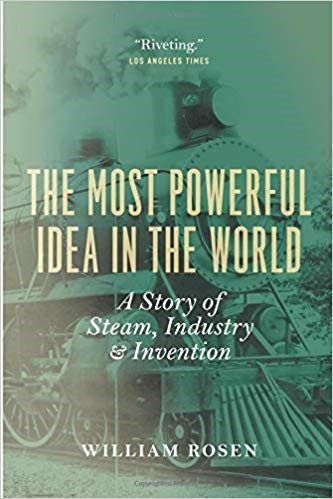 William Rosen seeks to answer these questions and more with The Most Powerful Idea in the World. A lively and passionate study of the engineering and scientific breakthroughs that led to the steam engine, this book argues that the very notion of intellectual property drove not only the invention of the steam engine but also the entire Industrial Revolution: history's first sustained era of economic improvement.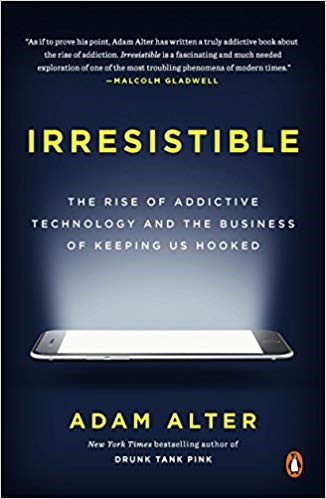 In this revolutionary book, Adam Alter, a professor of psychology and marketing at NYU, tracks the rise of behavioral addiction, and explains why so many of today's products are irresistible. Though these miraculous products melt the miles that separate people across the globe, their extraordinary and sometimes damaging magnetism is no accident.
By reverse engineering behavioral addiction, Alter explains how we can harness addictive products for the good—to improve how we communicate with each other, spend and save our money, and set boundaries between work and play—and how we can mitigate their most damaging effects on our well-being, and the health and happiness of our children.
Pick a few, or read them all! What's on your reading list this summer?