Statistically speaking, it's more likely that you're reading this article on your smartphone than on your desktop. Of the 4.66 billion active internet users worldwide, a whopping 90% regularly use mobile devices to get online. As consumers spend less time on their PCs and more time on their smartphones, businesses are having to fine-tune their digital marketing strategies with mobiles in mind.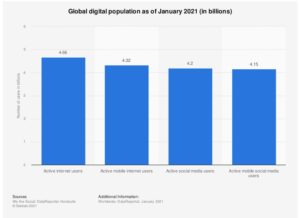 What is Mobile eCommerce?
Mobile eCommerce is the process of marketing and selling goods to consumers through portable, handheld devices like cell phones, smartwatches, and tablets. Mobile marketing strategies focus on communicating and engaging with potential customers on these devices.
As part of a multichannel strategy, mobile eCommerce can increase conversions, revenue, and growth for businesses in the digital space. It allows businesses to:
Reach more potential customers.
Increase their access to existing customers.
Benefit from instantaneous delivery.
Track user responses.
Increase customer loyalty and retention.
7 Mobile Marketing Strategies
The question isn't if you should implement eCommerce for mobile – it's how. Here are seven mobile marketing strategies that you can use today.
1.    Responsive Site Design
When it comes to your website's design, being just 'mobile-friendly' isn't enough anymore. 71% of people cite lack of responsiveness as a top reason for leaving a website, with many of these people likely to go straight to your competitor's website instead.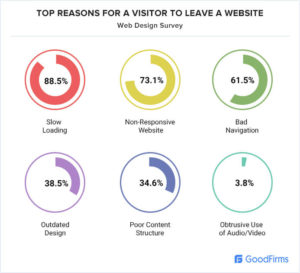 With even Google introducing a mobile-first attitude to indexing, it's clear that websites need to be mobile optimized rather than mobile-friendly. This means that your eCommerce website needs to be inherently responsive to mobile, scaling to ensure that everything from your written content to your navigation menus display perfectly across devices.
With this being said, be sure that you don't accidentally compromise your page speeds while you focus on mobile optimization. As you can see from the image above, visitors are more likely to leave a slow-loading website than a non-responsive website, so try to balance the two to create an optimal, visitor-friendly experience.
Beyond your website, all other digital touchpoints, such as your customer account space, should also benefit from a full mobile-optimized experience. 2checkout (now Verifone)'s MyAccount, for example, is designed to offer a rich mobile experience through a fast, secure connection. Users get centralized access to all of their shopper's activities and information with the same streamlined efficiency as desktop users.
To create the most polished mobile experience for your customers, why not build a mobile app? One of the key advantages of creating a mobile app alongside your website is that your app will be naturally optimized to its native device. More on that later!
2.    Mobile-Friendly Content
People browse differently on mobile devices than they do on desktops. Mobile content optimization ensures that your content takes these differences into account.
Mobile users make different keyword searches:
The slightest change in search terms can produce different results, so it's important to carry out mobile keyword research. For example, mobile users are more likely to use specific search terms, like exact brand/model names and numbers. Optimizing product page content for mobile searches can increase your mobile SERP ranking.
Mobile users prefer shorter headlines:
Because there's less display space on a mobile screen, mobile readers tend to prefer short and snappy titles. Try shortening some of your longer titles so that they capture the attention of your mobile users.
Mobile users want easy-to-read content:
Remember that a mobile device is going to make your paragraphs look longer than they would on a desktop. Appease your skim-reading mobile users by creating easily-digestible content. You can do this by using short sentences and paragraphs as well as headings, bullet points, and lists.
Other useful mobile content optimization tactics include progress bars, article length in minutes, audio options, summaries, and infographics/images.
When it comes to the specific content that mobile users enjoy, visual is king.
Here are some examples of mobile-friendly content.
Video: According to Hubspot, video is the primary form of media used in content marketing strategies. Mobiles are perfect for video viewing.
Infographics: Currently the fourth most-used type of content marketing, infographics are the perfect hybrid between text-based and visual content.
Interactive content: Quizzes, micro-interactions, animations, and more are all interactive elements that you can use to engage visually-motivated mobile users.
Listicles: Listicles are the ultimate text-based mobile content, designed for quick and easy skim reading.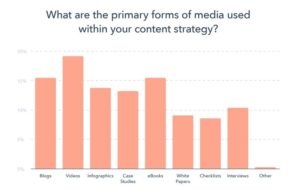 You can also acquire user-generated content through mobile marketing strategies. Customers trust online reviews more than they trust brands, so why not encourage your users to create content like videos, social media content, live streams, product reviews, etc? Not only will this engage existing customers, but it builds customer trust and generates new leads.
3.    Voice Search Optimization
Voice technology is taking off, with smart speaker sales revenue skyrocketing in recent years. By as early as 2024, Statista predicts that the number of digital voice assistants in use worldwide will actually surpass the earth's worldwide population altogether!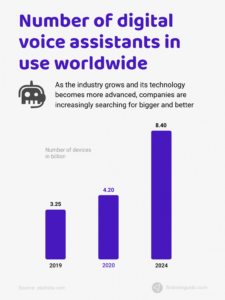 Consumers are using voice search to research business information, look up product specs, and make purchases. Optimizing your content for mobile voice search is a future-forward SEO strategy that is capable of increasing your organic website traffic and conversion rate.
Popular marketplaces like eBay have integrated their mobile app with Google Assistant to enrich voice search capabilities. If you're a business selling via marketplaces – trying to figure out how to boost eBay sales or Etsy sales, for example – then voice search optimization is something that you should definitely consider.
4.    SMS Marketing
Unlike emails, most of us never fail to open our text messages. This is what makes SMS marketing a popular and effective way to communicate with customers.
Customers have to opt-in to receive SMS marketing messages. Because SMS is a more personal communication method than social media or email, customers generally reserve SMS privileges to the brands that they really love.
If you're lucky enough to have loyal customers, SMS marketing is a surefire way to get your deals and promotions delivered straight to them. With an almost 100% open rate, SMS marketing is awesome for boosting conversions and revenue.
5.    Social Media Marketing and Ads
Why is social media a mobile marketing strategy? Because mobile devices account for 83% of all social media visits – a number that is steadily rising as smartphone usage soars.
A solid social media strategy drives exponential growth for eCommerce businesses by increasing brand awareness, customer loyalty, customer engagement, and plenty more. It involves creating a social media presence on the platforms your customers frequent and engaging them through the use of relevant content, images, hashtags, etc.
Social media advertising is also great for exposure. For example, 50% of consumers are more interested in a brand when they see ads for it on Instagram. On Facebook, ads reach over 72% of monthly active users.
In recent years, social media has become so much more than an eCommerce marketing tool. Social commerce—the process of selling products directly through your social media platforms—has created a social shopping experience that is inherently designed for mobile users.
With in-built lead capturing, nurturing, and payment capabilities, selling through apps like Facebook and Instagram is a lucrative venture for businesses whose audiences frequent social media. A huge 80 million social commerce buyers exist in the U.S alone, preferring social's frictionless, mobile-friendly experience over traditional eCommerce.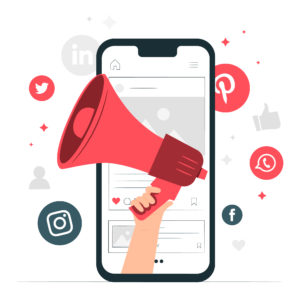 6.    Geofencing
Geofencing is a location-based marketing strategy. It's when a business uses global positioning systems (GPS) or radio frequency identification (RFID) to establish a virtual boundary or 'fence' around a chosen geographical location, such as a brick-and-mortar store.
When a customer who has downloaded your mobile app enters this area, they're sent your advertisement as a push notification. This advertisement could be a product suggestion, deal, promotion – whatever you like.
With so many dropshipping companies and suppliers at our disposal, many of us don't own a physical warehouse, let alone a brick-and-mortar store. However, geofencing is far from a solution reserved for businesses with brick-and-mortar stores. eCommerce businesses are cleverly using geofencing to increase their customer awareness, engagement, and revenue.
You could target your competitors' stores or related events or conferences. You could even target certain buildings or institutions like Uber did with Los Angeles International Airport after they banned curbside pickup.
7.    Create a Mobile App
As we mentioned above, having a mobile app has a bunch of business-boosting benefits. It builds a stronger brand presence, increases customer loyalty, and enables direct customer communication and engagement with push notifications.
Mobile push notifications are sent directly to a user's phone, giving brands unrivaled access to their customers. Unlike emails, push notifications are always short and sweet, making them useful tools for grabbing attention and nudging customers into action. Whether it's a in-app only deal or a real-time stock notification, push notifications keep your brand at the forefront of your customers' minds.
When it comes to browsing with the intent of making a purchase, 39% of smartphone users prefer to browse on a business' mobile app. Not only are mobile apps easier to navigate while browsing, but making purchases through an app is usually faster and easier.

A quick Google search will bring up a bunch of app development software to accommodate all levels of expertise. You can even find drag-and-drop mobile app builders that require no coding knowledge whatsoever. And with so many different types of software testing tools available, building a high-quality mobile app is more achievable than ever.
Depending on the nature of your business/app, you might even take strategic steps to increase your app's discoverability. You may ask 'What is discoverability?' It's basically a measure of how easy your app is to discover organically. With a discoverability strategy, you can drive new customers straight to your app – perfect for apps that hold inherent value!
Tips for Executing a Mobile Strategy
A successful mobile marketing strategy requires careful consideration and planning, especially because there are so many different avenues you can take. However, there are certain fundamentals to mobile marketing that you shouldn't overlook.
Create a Mobile Buying Persona
Don't be fooled – the differences between your desktop and mobile buying personas might be a complete strategy-changer. Hone into the demographics and customer behaviors of your smartphone users to tailor your mobile marketing strategy to their specific preferences.
Test and Test Some More
Everything from your website design to your mobile app functionality should undergo testing. Whether you use A/B testing or usability testing (such as a user testing iOS app), always ensure that you're consistently gathering the data and feedback you need to fine-tune the performance of your mobile strategy.
Don't Forget About Listings
If you're a local business new to the world of mobile marketing, getting set up on Google My Business is the first step to establishing a mobile presence. With 'where to buy' and 'near me' mobile searches growing by 200% in the last two years, there's a high chance of gathering hoards of potential customers by simply registering your business information on relevant listing sites and platforms.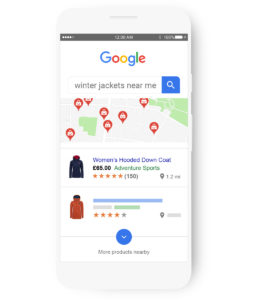 Wrapping Up
With mobile eCommerce booming and smart devices only getting smarter, creating a robust mobile marketing strategy is essential for attracting and engaging customers.
The great thing about mobile marketing is that it slots neatly into your multichannel strategy. Even if you're new to the world of mobile eCommerce, implementing even just one or two of these tips into your existing marketing model can elevate its effectiveness. As long as you cultivate a quality culture within your team, all of your strategies should holistically intertwine to create a more customer-centered, omnichannel experience.
About Author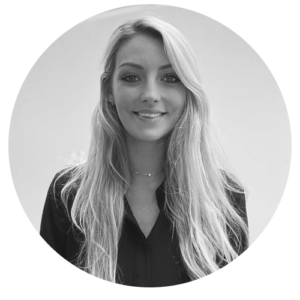 Kate Priestman is the Head of Marketing at Global App Testing, a trusted and leading end-to-end functional testing solution for QA challenges. Kate has over 8 years of experience in the field of marketing, helping brands achieve product quality improvement. She has extensive knowledge on brand development, lead and demand generation, and marketing strategy — driving business impact at its best. Kate Priestman also published articles for  domains such as Stackify and VMblog. You can connect with her on LinkedIn.