Marketers may be confused about the difference between email marketing and marketing automation.
It's easy to think you have all your email marketing bases covered if you've scheduled a newsletter to go out every month or so. The leads should start to roll in as soon as that's in place, right? But an email newsletter, along with other email marketing efforts, can be much more effective when tied into a marketing automation system that nurtures customers according to their needs, rather than your marketing schedule.
In this post, we explore a few features of marketing automation platforms and reveal how they go beyond simple email marketing to serve customer needs and enable your success.
What Is Marketing Automation?
Marketing automation sends personalized marketing messages based on someone's activity and preferences. When you log in to a service or interact with a product, it can trigger relevant messages that bring you along the customer journey, closer to making an initial purchase, expanding your usage or even upgrading.
Let's say you just published a web page in a new CMS for the first time. An effective marketing automation system for that CMS might then congratulate you on your first page—and send you tips and tricks for driving traffic to that page. This well-timed message, based on actual usage, can help you achieve success with your CMS.
BONUS: Here are 5 best practices for growing your customer conversion rates and CLTV with email marketing.
Email marketing goes wrong when it's not synchronized with a customer's actual, day-to-day interaction with a company. It's frustrating to get a similar email twice, or to be invited to try a feature you've already engaged with—or, worse, a feature you requested help with (but haven't yet heard back about). Marketing automation keeps email and other marketing efforts in sync with how customers actually use and interact with a brand, product or service. With the right information and timing, marketing automation engages customers and boosts their loyalty.
Choosing Your Marketing Automation Platform
Okay, so now that we've defined marketing automation, how do you go about choosing a marketing automation platform? Even the best marketing software may not be well suited for your needs.
Not every company needs all of the tools that a robust marketing automation platform can provide. In this marketing automation software comparison, we tell you what to look for in a marketing automation tool.
Triggers are key: Explore how you can send messages based on users' interactions with your website or product. You must be able to reach users when they're receptive to your message.
Timing is everything: Ensure that your marketing automation can send messages at specific times, as well as sequence a series of communications for onboarding.
Personalization matters: Look for a marketing automation platform that can segment your users into cohorts based on characteristics and send relevant content.
Score big: A useful system will allow you to "score" users based on their interaction with your website and product, and adjust communications based on that score.
Analytics ensure ongoing improvement: You'll need comprehensive analytics to keep optimizing your automation efforts and better serving your customers.
Marketing Automation Software Comparison
With these criteria in mind, let's look at a few specific platforms to help you find the best marketing software for your needs.
Marketo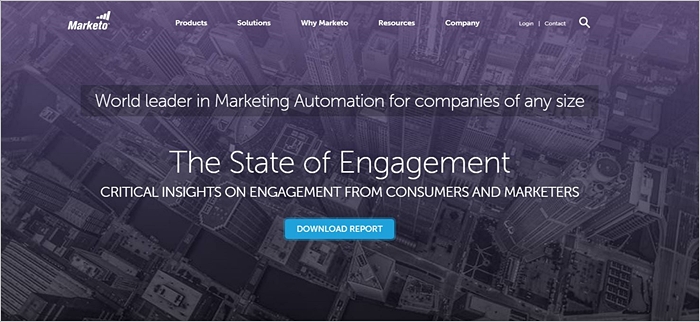 A powerful and flexible marketing automation tool, Marketo unlocks a ton of functionality from landing pages to drip campaigns, with complete reporting for everything. However, it's a complex system and can be difficult to use. You'll get the most out of Marketo if your team is willing to dedicate someone to managing its ins and outs full time, or able to hire an agency with Marketo expertise.
HubSpot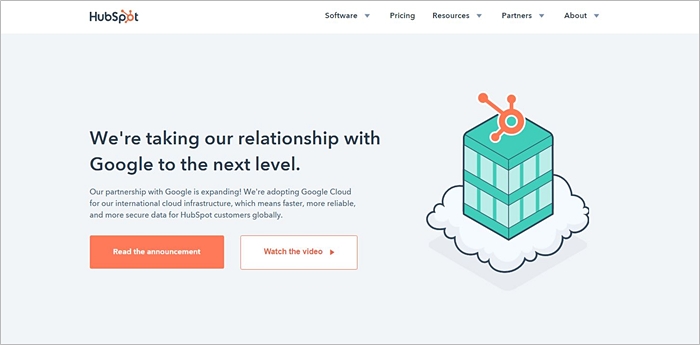 A bit more user-friendly than Marketo, HubSpot has slightly fewer features, although it offers integration with other systems to make up for what's not included. Strong blogging and landing page building capabilities will help you build out the content that will attract inbound leads, and HubSpot provides the in-depth analytics and granular roles you'll need to manage your campaigns and find out what worked, including effective lead scoring, segmentation and more.
HubSpot is actually the #1 Highest Rated for Marketing Automation on G2 in 2019.
Pardot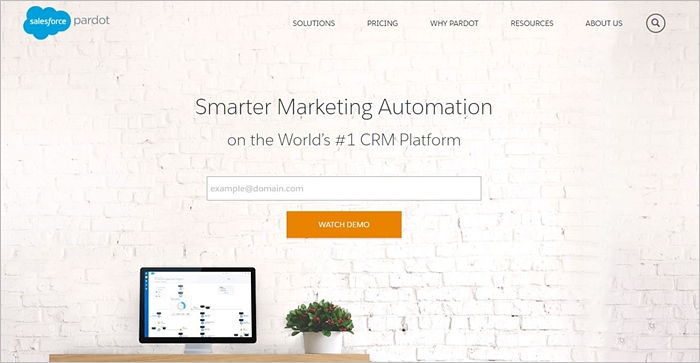 Owned by Salesforce, Pardot stands out for its CRM integration, appropriately enough. However, it's a strong marketing automation system with excellent scoring options and plays nicely with other marketing tools as well. It doesn't always have the most up-to-date features (like emoji support), but offers powerful options for automating and tracking your marketing efforts.
MailChimp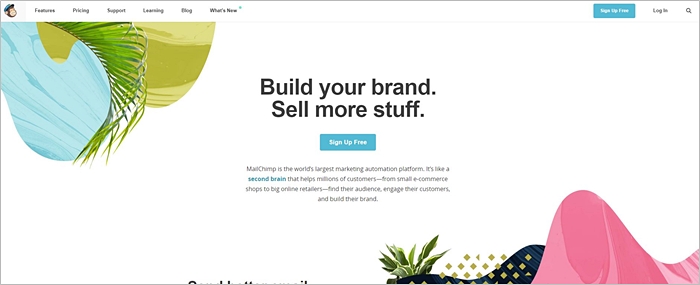 Super easy to use, MailChimp is a fantastic tool for all things email marketing, including list-building and deliverability help, as well as campaign management. MailChimp also makes it easy to build dedicated landing pages for campaigns and even track social ads, but it isn't designed as a CMS or for blogging.
Intercom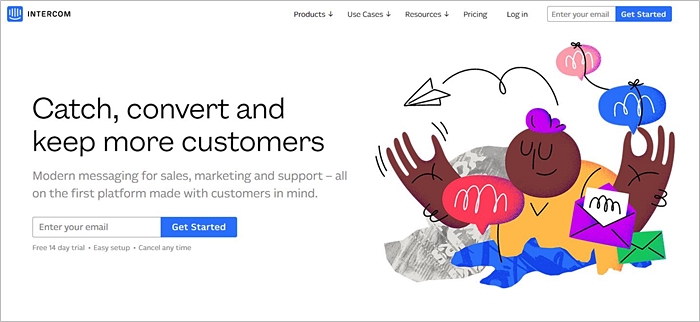 Intercom stands out for its robust customer communication tools and in-app tracking, which can help you develop even more effective marketing campaigns. By bringing together support, sales and marketing in one place, Intercom helps companies better understand customers and build their business. It can be more of a tool for user engagement than new customer acquisition.
Active Campaign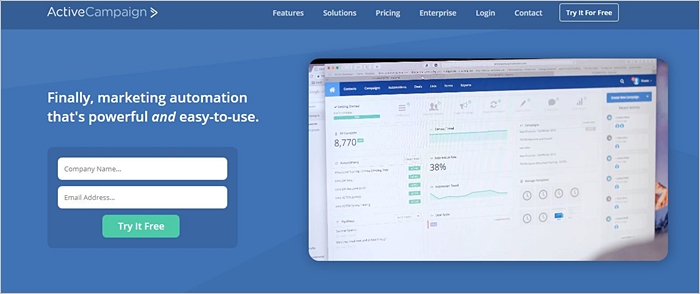 Includes email, automation and sales tools to help grow your business, with top-notch personalization and customization options based on tags. Connecting Active Campaign to other systems is easy and enhances efficiency.
With a 4/5 score on G2, this tool ranks #2 Highest Rated for Marketing Automation.
Check out these rankings for more information about leading automation tools.
Some companies may not be ready for a marketing automation platform. If you don't have many users or a well-defined onboarding path, you could waste a lot of time trying to set up automation. Start with the best email marketing tools and engage your audience with genuinely useful information designed just for them, then build out your marketing automation efforts as you get to know your customers better.
Keep in mind that marketing automation doesn't replace a marketing team—far from it. It makes that marketing team more effective by, you guessed it, automating big tasks that would otherwise take a lot of manual monitoring and effort. When your marketing team is freed from spending excessive time on routine tasks, it can focus on optimizing automation and getting even more out of the tools you're using.
What To Include in Your Marketing Tools Review
Evaluating marketing automation and email marketing software starts with your needs—and the needs of your customers. Do you have many complex onboarding processes for different products across different industries? Your marketing automation needs will be different from a simple consumer product. Start with a list of what you want to do and look for a tool that meets those needs, rather than trying to adapt your marketing efforts to what a marketing automation platform can do.
Ultimately, our marketing automation reviews might help you, but the best marketing automation platform is the one that works for your company. Many marketing automation companies provide different product tiers that start with simple email sends and go up to complex communication plans.
Find out what works for companies in your industry or with your target audience, and start small if you need to—but don't just "set it and forget it." Continue to engage with your marketing automation system to improve your ability to meet customer needs.