On June 19 & 20, we proudly hosted our third CommerceNOW online event, where 12 amazing marketing, sales, and eCommerce experts shared their knowledge with the audience. Over 1,200 people registered for the event and over the more than ten hours of live-streamed sessions they learned about the latest strategies and tactics for eCommerce, digital marketing, conversion rate optimization, customer experience and more.
This is the first of a series of blog posts where we'll share the key takeaways from several of the CommerceNOW '19 sessions. Don't forget you can also register to watch all of the recorded webcasts here.
We start off with two experts whose presentations tackled marketing teams' struggles with the advent of new technologies like AI, voice, and personalization and the tactics that might, just might, be the "silver bullets" that will lead to robust and lasting success. Their overall takeaway? Make your marketing as customer-centric as possible.
John Collins, Director of Content for Intercom, explained this in his CommerceNOW webinar with two excellent examples of successful companies that leverage the emotional resonance of their content to sell their products: Patagonia and Tesla.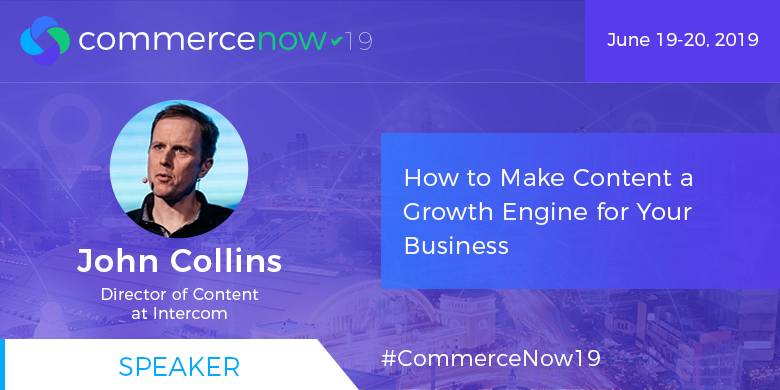 Just take a look at the homepages of these two companies' websites, Collins points out, and you'll see that they are selling a lifestyle, not just their products. Not only that, their message is clear: they are providing the products that will make their customers' lives richer and better. Their content then lays out the proof like a road map.
Collins' key takeaways:
Create quality content that meets that sweet spot between search traffic and social traffic. What makes customers happy to share your content?
It makes them appear authoritative to their colleagues, and yes, to their boss;
It has value that translates to key business moves that translate to better conversions;
It has an authentic connection to your brand that clearly demonstrates how your products will make their lives better.
Be opinionated, not just safely neutral, and make sure your customer's view is through the lens of your brand and products. Showcase the knowledge of your in- house experts and let them share their expertise with targeted audiences —he points out that podcasts are a relatively easy way to do this.
Make your content evergreen, whenever possible. Prioritize timeless topics over the "flavor of the day." He even recommends leaving blogposts and articles dateless, which leads to greater opportunities for views and shares months and even years later. Evergreen content has more value, Collins says, and is "the gift that keeps giving."
Karl Gilis, the co-founder of AG Consult, echoed Collins's sentiments in his own CommerceNOW session. Gilis emphasized that tech bells and whistles don't matter to your company's success as much as making your customers happy, showing you care about the problems they are looking to you to solve, and essentially "making them the center of everything."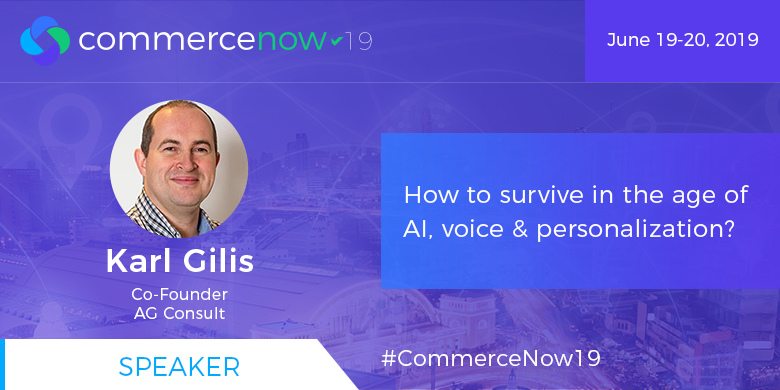 "You need to trigger the hearts and minds of your customers," he asserts.
A recent Bain & Company survey, he pointed out, showed that 80% of companies said they were customer-centric, but in the same survey only 8% of their clients agreed.
Another Gartner study showed that 95% of companies request feedback from their customers, but only 50% alert their staff of the feedback, only 30% use those insights, only 10% deploy and improve based on the feedback, and only 5% share the feedback with their customer base.
How do you overcome this disconnect between your company and your clients? Gilis offers the following advice:
Stop relying on sociodemographic information and start asking your customers what they want and need. Ask what is convincing them to click on your search result (or not), what converts them from visitors to clients, and what is keeping them as loyal customers. Find out what they need to know, ask them why they will (or will not) buy from you.
Use targeted surveys that ask the right questions at the right time, not in a separate email but strategically positioned on your website. Your Thank You page after an order is placed could include a one-to-two question survey that asks things like "What are you looking forward to doing with your [xyz product]? "Did we answer all your questions today? And if "no" – "What else can we share with you?". Then, act on those answers, share them internally and with your customers. Be transparent.
Use your website's homepage strategically. Show right off the bat via clear text and visuals that you know what their problem is and that your product can solve it. Focus on the visitor and the solution they are looking for and how your product will solve it.
According to Collins and Gilis, unless your company's efforts are laser-focused on the customer, their experience, and creating an emotional connection with people, all the tech tricks and algorithms may lead to little but hard work and only average conversions.
Your most essential goals should be creating the emotional connection between your brand and your customers and convincing them you care about the problems they are turning to you to solve.
To learn more about the trends, insights and tips & tricks that some of the greatest minds in eCommerce, digital marketing, CRO, and customer experience shared at CommerceNOW '19, you can sign up here to access all the sessions.