A recession is a good time to sit back and analyze your go to market strategy and, part of this, to think about going international, online or through a reseller network. You may be already selling internationally in same language markets/through a few reseller partners – now is a good time to expand.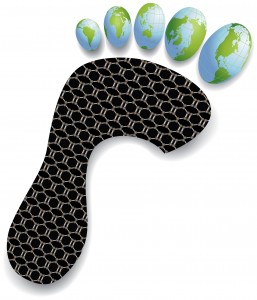 So why is it good to go international NOW?
Spread risk (don't put all eggs in one basket).
Increase market base (there's a variety of markets out there, from small to large software markets in both established and emerging economies. Not to mention that an increasing online population makes it easier than ever before to sell software online).
Increase revenue.
Let's dwell on this last point for a bit. When it comes to building a partner network, you need to start right about now to be fully up to speed when the recession is over and things start booming again. It doesn't mean that you wouldn't get anything out of your channel during the recession (that's not a promise either), but in general you have to be ready to support it for at least 6 months without seeing much return.
Building a partner network is not for the faint-hearted. But if you are ready, willing and able, now is the time to start talking to resellers. Especially since – presumably – they also have more time to talk to newcomers and are looking with increased attention at any new and exciting product that could smooth their way out of the crisis.
Note: Selling internationally online or establishing a reseller network can be done without a significant capital investment.
To the point – some concrete things
Suppose you are a US based software vendor and are looking to sell software in Europe. How big is that market? Pretty big… Europe accounts for over one third of the global software market (according to various sources, including BSA /IDC and Gartner).
Some facts about Europe:
Cultural and linguistic diversity (over 22 languages!)
Many currencies (despite proliferation of the Euro)
Many payment methods, some specific to just a few countries such as the Soworthuberweissung, used only in Austria, Germany and Switzerland, not to mention direct wire for each country.
OK, what's to be done with so much diversity? First, you can focus. Continuing on the Europe example, you can choose to concentrate on established markets, such as France, UK or Germany (between them, the three have 60% of the European market). Or you can try emerging markets from Eastern Europe, such as Russia or The Czech Republic.
I'd also add that in countries like Russia it's actually very difficult to do business UNLESS you partner in one way or another with a local player (for many reasons, such as trust – I'd put this top of the list, specific legislation etc.). More examples of markets to approach here.
Where to start? Things to consider
For the online, no.1 is localization (promotion, presentation pages, website, product).
Some examples of localized promotion:
Localized Search Engine Marketing (Region or country specific PPC & SEO)
Marketing material localization and distribution
Product Promotion (Local software download portals, etc.).
Remember that localization is a gradual process; as a general rule, you start with promotion and web presentation pages and you reach the product localization stage after you've tested the waters and saw a good ROI from that specific market.
There is of course the all important shopping cart localization. But that's what your ecommerce provider is for :), so you don't need to worry about it.
No localization? Not such a good idea. Some reasons why:
Customers cannot find you – No presence in local search engines (Google.de, Yahoo.fr);
Customers don't understand your product descriptions;
High shopping cart abandonment (me don't like filling in sensitive information in a language I don't master very well, to name just one reason)
What about the distribution channel? You can always take professional advice on how to start a reseller network, how to on-board new partners. There are plenty of consultancy firms out there doing just this (e.g.: The York Group). Or you can start by attending webinars on the subject. Don't worry, some are free, register with them and you get updates and invitations. I've just had one on Channel Investment Benchmark Results for the 16th of April – arguably, a more advanced channel topic).
On the same subject, I've recently had an interview with Ken Beam, an expert in channel sales development, who considers direct sales "a weekend on the town while Channels are a long-term commitment… a partnership marriage! Not everybody survives the post-Honeymoon period."
On April 16th (must be something with this day and channel management), Ken Beam is holding a seminar on How to on-board new partners for maximum performance, and faster cash results and has generously offered a 40% discount to Avangate readers – contact him directly if you're interested.
And beware of "false friends" – Andy Brice has an interesting view on the distribution channel – read his blog The two types of reseller.
Rome wasn't built in a day
Selling software internationally does need time and effort invested in it. Some rules of thumb:
Take small steps, minimal costs and mitigated risk to enter a new market;
Identify your target geographies;
Online – promote and sell your product how your customers search and want to buy (remember localization) ; take advantage of additional sales channels and revenue opportunities (will talk about this in more detail in a future post);
Channel – resellers should be your partners. Treat them as such and make sure they do the same in return (that's why you have to choose carefully from the very beginning);
Invest more in local markets when you can see the ROI;
Leverage Existing Partnerships.