We kick off this monthly roundup with thrilling news – CommerceNow, the leading global eCommerce event, is back with an exceptional roster of speakers, actionable sessions, and exceptional resources that will take your online business to new heights of success. The event is entirely virtual and free of charge, allowing you to attend from wherever you choose. We're so excited to see you live on June 21-22, so  get your FREE virtual pass today!  
Up next, we have prepared a series of practical resources that will provide insights hyperscaling your online business this spring. These resources include customer engagement best practices and strategies for success during economic challenges, pricing strategy techniques, and payment trends that you should keep up with in 2023.  
Finally, we will discuss how to best manage your taxation strategies and tips and tricks on how to optimize your cart in order to increase your revenue growth. 
Happy selling! 
It's brighter, it's bolder, it's bigger, and it's back! CommerceNow 2023 will take place on June 21 – 22, and it's guaranteed to help you ramp up your eCommerce strategies. 
Join industry leaders and like-minded professionals to gain valuable insights that you can apply to your digital commerce strategies. Register today to secure your spot!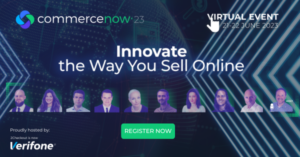 Learning how to convert abandoned carts should be a priority for anyone responsible for eCommerce revenue. Discover actionable strategies on how to maximize your revenue by recovering abandoned carts. 
Pricing strategy is a crucial aspect of any business, regardless of the industry or product. From understanding your target market to analyzing competitor pricing, check out these tips that will help you optimize your pricing and increase your profits.   
There has never been a better time for established eCommerce businesses to grow and expand globally. Check out this complete guide to find out how to unlock the full potential of your online business and achieve long-term success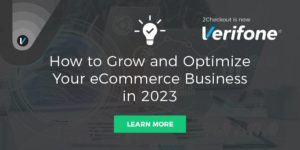 Over recent years, the retail industry has undergone a significant transformation. Check out the latest retail marketing and commercial trends that are reshaping the industry to skyrocket your sales and stay ahead in the competitive retail landscape! 
Dive into the fascinating psychology behind cash and card preferences. Learn why consumers make the choices they do regarding their preferred payment methods and how to leverage this knowledge to boost your sales. 
Discover how VS REVO upscaled their revenue per visitor and improve their conversion rates in specific markets by using 2Checkout (now Verifone)'s Convert Plus.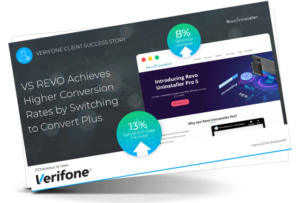 VISA's latest chargeback rule update brings significant changes to the dispute resolution process. Find out what this implies for merchants and how to leverage the new set of rules to reduce friendly fraud and improve the dispute resolution process for merchants and issuers. 
AI technology can help eCommerce businesses in a variety of ways, such as improving customer experience, personalizing recommendations, and streamlining supply chain management. Find out how to leverage AI in your strategies to gain a competitive edge and stay ahead of the curve. 
Ready to expand your online business on the booming eCommerce industry in the Netherlands? Use this free eBook as your go-to resource for understanding the Dutch digital commerce landscape, including insights into the market size, user expectations and trends, subscription renewal rates, and more.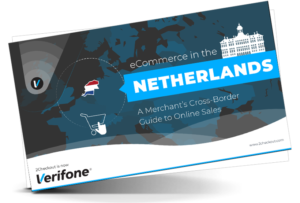 We wish you good luck with your hyper scaling strategies!