Hi sellers!
The first half of 2022 has almost passed, so it's a good time to ask yourself how your online sales are coming along. Whether you need a boost to come from behind, or simply want some new ideas to maintain your momentum, give this article a read – you'll find insights into consumer preferences, online payments, conversion optimization tips for eCommerce websites, SaaS growth strategies, and B2B and mobile commerce trends.
Happy selling! 🛒
Yes, you read that right! The CommerceNow 2022 agenda is out, and it's jam-packed with highly curated sessions and a lineup of game-changing voices in the industry. They will explore the latest trends, key consumer developments, and disruptive innovations in the world of digital commerce. We're looking forward to virtually connecting with you on June 22 and 23, so snag your virtual pass while there's still time.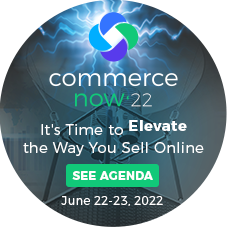 eCommerce may be an ever-changing industry, but some goals are timeless. An online business will always need to make a great first impression and take care of its customers, and here's exactly how to do both.
With mobile eCommerce booming, creating a robust mobile marketing strategy is essential for attracting and engaging customers and skyrocketing your sales.
In our latest 2Inspire episode,️ Mariah Hay, Chief Experience Officer at Help Scout, takes a deep dive into building and growing a digital product to drive retention and minimize churn. Check it out!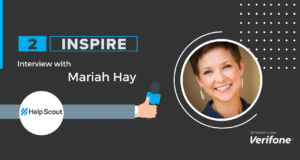 Scaling your SaaS business is a thorough process hinging on teamwork, making the right business decisions, and allocating resources the right way. Achieve a Drift or Slack kind of growth using these best practices.
Are you planning to expand your eCommerce business globally?
Do not miss this interactive webinar on June 9, where experts Stefan Cenusa at Verifone and Jarrod Wright at Chargebacks911 will show you how to tackle localization for your checkout, improve the payment experience, and limit chargebacks.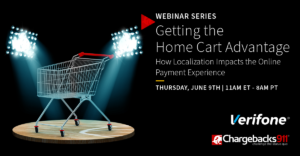 Fun fact: Consumers engage with online payments as much as they engage with email. Discover where consumer expectations are headed and how you can provide them with fast, frictionless, and secure transactions.
Watch this on-demand webinar featuring Brian Massey at Conversion Sciences to discover the data and tools that can help you achieve a successful website redesign.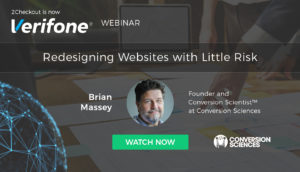 Split testing can be the secret key you've been looking for to reduce cart abandonment and increase your conversions. Check out these 10 website elements that you can start testing right away!
More and more B2B companies have started adding a digital dimension to their traditional sales process. Discover how 2Checkout (now Verifone)'s capabilities for B2B commerce provide an integrated approach for self-service and assisted sales!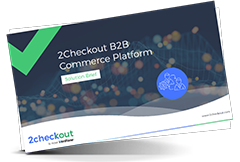 Price intelligence helps you find the optimal price for your products and ensure profitable growth. Discover how to approach intelligent pricing in eCommerce.
Have you started putting together your campaigns for the upcoming summer sales? We hope this roundup inspired you to create unforgettable experiences for your customers.