Hi sellers!
We have many resources in store for you, to make sure you finish this month strong and start summer equipped with all necessary knowledge and tools you need to boost eCommerce sales. We're sharing a couple of useful blog posts to help perfect your SaaS onboarding against uncertain times, as well as to optimize your pricing pages and overall eCommerce website (with tips from the experts!). We're also recommending some of our favorite picks across the web, tackling mobile commerce and post-pandemic customer experiences. There are also actionable resources to provide some inspiration for growth – whether you're considering tapping into international markets like Turkey, gaining more leads with social selling or adapting to the trends that will shape eCommerce, we've got you covered!
Last but not least, summer is almost here to open up new avenues of eCommerce growth. Such opportunities will be provided at CommerceNow, THE virtual event dedicated to digital commerce, where top industry experts will take to the stage to share their most actionable tips and insights and help you drive growth and revenue acceleration. The event will kick off on June 23-24, so make sure you save your seat as soon as possible.
Save your free seat for CommerceNow on June 23-24!
Until then, happy selling!
The experts at ProductLed put together the ultimate guide to user onboarding, which will walk you through everything you need to know to create and optimize onboarding funnels. Discover tried-and-tested tactics and strategies from top product-led companies like Slack, Drift and Mailchimp, and improve your onboarding experience!
Creating and optimizing your onboarding funnel is only part of the job. Next, you need to make sure it is bulletproof in times of crisis. For this, make sure to watch 2Checkout's latest "Give Me 5" episode, where we share key tips that will help your online business improve onboarding, activation and client retention and ultimately navigate uncertain times more easily.
On June 23-24, we're bringing you the definitive global event for eCommerce professionals, streaming virtually to your desktop or mobile device. Top experts will take to the online stage and tell you everything you need to know about transforming your online business! 
Discover the full lineup and grab your FREE pass to this virtual event here!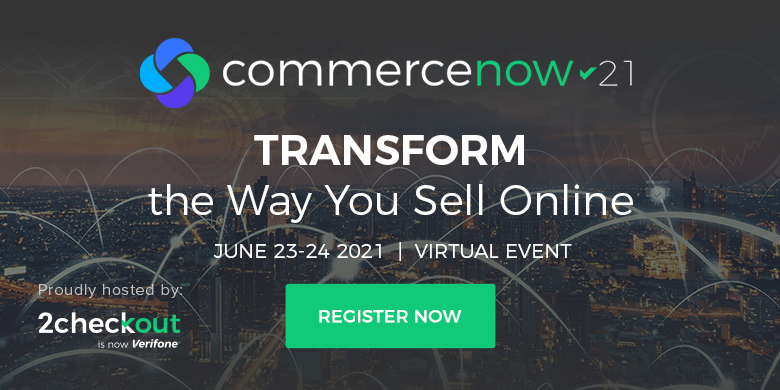 Pricing page designs are constantly evolving, and they represent a chance to experiment, optimize and reflect the uniqueness of your SaaS product. Dive into the anatomy of an effective SaaS pricing page in a great session with Georgiana Laudi, Co-Founder & SaaS Growth Advisor at Forget The Funnel, then optimize yours accordingly and ultimately secure more conversions!
Whether you're running a B2C or B2B online business, there are three simple yet critical factors that will determine the anatomy of your post-pandemic customer journeys. Check them out to ensure business growth!
Social media is an ideal environment for sales teams to discover, interact, and build relationships with potential prospects. Watch our latest webinar to learn how to build your own social selling plan and leverage it to expand your network, improve your sales pipeline and ultimately close more revenue.
Did you know that it takes just 0.05 seconds for your visitors to form an opinion about your website? This means that your e-store should be always in its best shape, ready to make a stellar first impression. To guide your optimization efforts, we have asked eight experts to share one actionable CRO tip for eCommerce businesses. Here's what they said!
If you're selling internationally, securing higher conversion rates is not only about optimizations but also about localization.
Turkey offers an untapped opportunity as its eCommerce market is projected to grow substantially in the following years. Our eBook provides an insider's look at what to keep in mind in terms of localization when selling to Turkish customers. Make sure to give it a read before entering this market.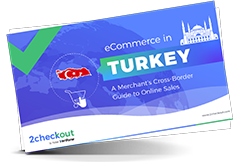 An estimated 45% of eCommerce sales in 2020 were conducted on mobile phones, and that number is growing: overall, mobile is projected to become a major eCommerce channel. Learn how online businesses can successfully leverage this and stay ahead of the curve.
Curious about more eCommerce trends? In addition to mobile commerce, there are also omnichannel approaches, interactive experiences, chatbots, smart payments and Buy-Now-Pay-Later models that are poised to set the tone in eCommerce.
Make sure to check our eBook where top industry experts, including Alex Jimenez, Branden Moskwa and Derric Haynie, share their predictions, including the tactics and strategies that work and those that don't, as well as benchmarks, challenges, and opportunities in the eCommerce industry for 2021 and beyond.
What are your eCommerce plans for the summer? Feel free to share them with us in the comment section below!