Summer is off to a strong start, and we have plenty of actionable content to support your growth efforts this season.
This month's wrap-up is jam-packed with resources for driving growth and summer sales. To enable you to better serve your customers, we're bringing you the results of our survey conducted on subscription users worldwide. We've also prepared some useful articles to help you increase your SaaS renewal rates, drive eCommerce growth, and build your B2B social selling strategy. We've also curated some useful articles across the web tackling checkout optimizations you can implement right away, as well as expert tips for first-time eCommerce business owners.
Finally, don't miss our upcoming webinar on SaaS growth, with special guests from Hotjar and Market8, and the exciting quiz we've prepared for you to test your knowledge on online payments.
Happy selling!
We conducted a global survey with online shoppers to better understand how they search for, choose, and use subscriptions. We've found that the appetite for subscriptions remains strong at a global level, but consumer preferences skew more towards flexibility and agility in 2021. Discover all the insights!
Make sure to check the infographic for a visual overview of the findings!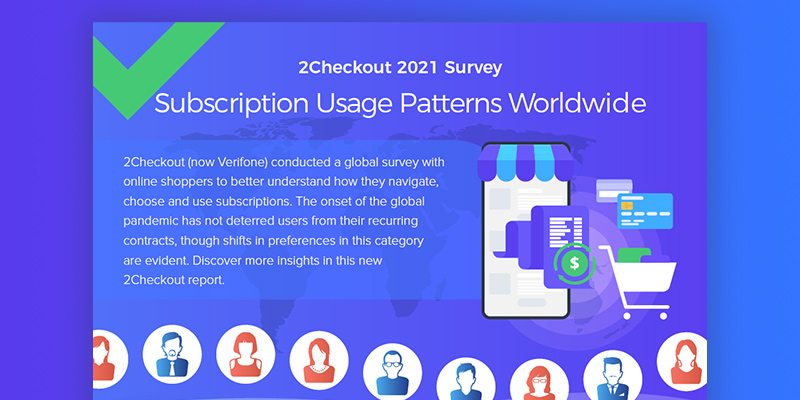 To improve your SaaS renewal rates, you need to look at the root cause of customer churn, the counterpart of renewal. Here are some useful tips you can use right away to find out why subscribers are leaving and take action to retain them.
Our upcoming fireside chat will feature special guests Eduardo Esparza, CEO & Founder at Market8, and Pedro Magriço, Senior Product Manager at Hotjar, who will take a deep dive into the SaaS growth strategies and approaches you need to gain traction, differentiate and make users stick with you.
Save your spot for July 21st!
Your checkout page is undeniably the "holy grail" of your website, as it represents the final step your prospects go through before closing the sale. Learn about the conversion optimization strategies that you should use to optimize it and how they are different from landing page optimization strategies.
Our recent webinar featured Erik Hansen, Senior Director, Growth Product at cybersecurity leader Malwarebytes, who shared hands-on learnings from the company's conversion rate optimization (CRO) projects. If you didn't see it live, watch the webinar on-demand to learn how you can use CRO to reduce cart abandonment, increase customer lifetime value and ultimately your overall revenue!
In our latest 2Inspire episode, William Harris, Founder and CEO at Elumynt, takes a deep dive into eCommerce growth. He discusses the ingredients for a sustainable business, key metrics to track, challenges and opportunities for growth during a pandemic, omnichannel strategies, and much more. Make sure to check it out!
Being a first-time eCommerce business owner can be challenging, but with the right tips and tools, you can take on the world. Here are 18 expert tips that will help you make this journey a bit easier.
PS – Our own Alexandra Badea, VP EMEA Marketing, shared her insights on why and how you should leverage global commerce in your growth journey. Don't be afraid to go cross-border!
Digital identity is becoming of strategic importance to more and more industries and organizations, so we wanted to share some insights into this here as well. Digital identity is the key to ensuring security, privacy, and convenience for people and businesses as they increasingly participate in the digital economy. Learn how this will drive a more cashless society and what it could mean for your company.
Who says online payments cannot be fun and exciting? We've prepared an interactive quiz that goes through various aspects of online payments (such as payment methods or regulations). Take the quiz now to see how you'll score!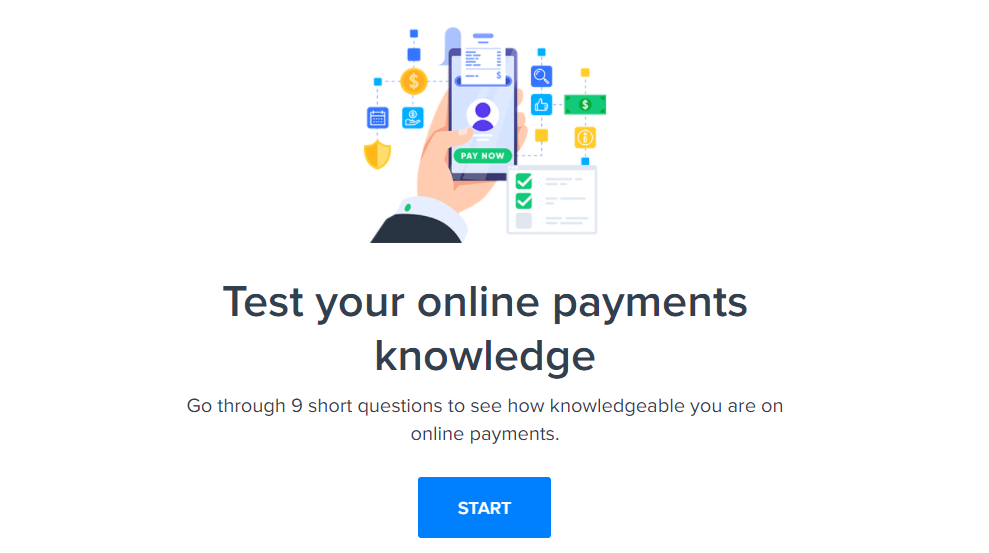 In a world where 75% of buyers use social media to inform their decisions, it is no wonder that social selling has really taken off for businesses. Check out these tips to master your B2B social selling strategy!
How are you planning to take on the summer growth wave?