Hi sellers!
Happy July! The first half of the year is over and the 2018 Q1 Digital Commerce Benchmark is here, bringing you the latest detail on global software sales. Find out what markets are hot and what products are popular so you can make the most of this information when targeting your online sales or affiliate marketing efforts for the rest of the year.
Without further ado, here are some great new resources you should check out!
SaaS has been growing at an insane rate over the last decade, and the latest analysis by Blissfully predicts that SaaS growth is still a rocket ship. Their projections show that SaaS spend across companies of all sizes will rise even more aggressively — increasing 118% by 2020. Check out this article for some more trends and findings.
Looking to transition your products or services from perpetual licenses, or one-off purchases, to a recurring revenue model? This webinar will provide you with a transition checklist and a list of the steps you need to take to ensure that your transition to a recurring-revenue subscription model is successful. Make sure to watch it!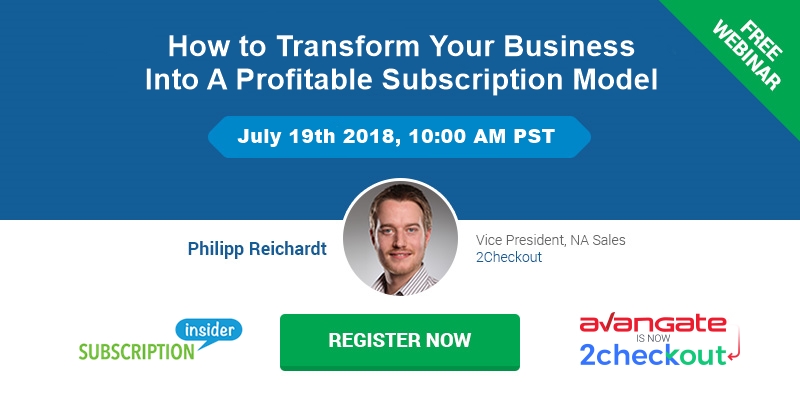 If you plan on giving your sales a boost and convert more visitors into buyers, this article shares three easy e-commerce marketing trends you should be focusing on. They include personalization, adapting quickly to customers' needs, showcase your brand's personality and many more!
In a complex world that seems to see new ransomware attacks and data breaches every week, all SaaS businesses must take measures to keep their own internal data—as well as customer data—safe and secure. This article shares a few common mistakes to avoid if you want to protect your SaaS business with the latest tools in a rapidly evolving security landscape.
Online businesses worldwide and their customers suffer billions of dollars in fraud losses annually. A report from Experian states that in 2017 there was more than a 30-percent increase in eCommerce fraud attacks compared to 2016. Read on to find out what eCommerce businesses should do.
Are you selling digital products worldwide? Domestic payment methods and currencies can make international customers feel more "at home" in your shopping cart, which results in higher conversion rates. This datasheet shares more than 45 payment methods by region and at country level, supported out of the box by 2Checkout. Get your copy!
 Your Net Promoter Score (NPS) measures how likely your customers are to recommend your product or service, by asking them the likelihood that they would recommend your business. NPS is important not only for attracting new customers but also for retaining existing ones. Find out how to measure your NPS and how to create a perfect survey.
It can be challenging to keep up with the latest commerce trends. So we asked a team of industry experts about the eCommerce trends that will matter most in the near future and collected them in this eBook. Make sure to get a copy.

How do you increase online sales for your own business? Glad you asked. You have to pay attention to research and data. You also have to focus on the needs of your customers over the needs of your business. Check out these tips and techniques that will help you boost your online sales.
Customer acquisition gets a lot of attention, but customer retention can be the key to building your business. When the sales funnel ends, your opportunity to really engage with a customer is just beginning. Watch now this webinar with HubSpot's executive strategist Sam Mallikarjunan, to get acquainted with how customer success improves acquisition, discover techniques for optimizing customer retention and much more!
As always, subscribe to our newsletter and stay up-to-date with the latest news, blogs, whitepapers, and webinars on how to grow your Commerce business!