2021 is finally here, and we have a lot to share as we wrap up 2020 and look forward to what's ahead.
As always, our monthly newsletter offers a deep dive into the most relevant topics in eCommerce, with valuable content on recurring payments, the latest statistics, and payments trends. In addition to our in-house contributions, check out some online articles that are trending for industry insiders and might help guide your upcoming business decisions.
Without further ado, here are some of this month's resources that you shouldn't miss!
Join our Live Panel Discussion to get up to speed with the latest trends and predictions; tactics and strategies that work and those that don't; as well as benchmarks, challenges, and opportunities in the eCommerce industry.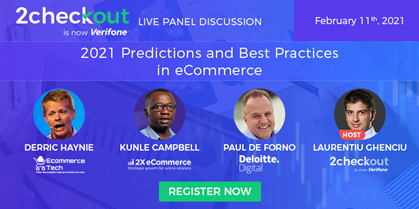 It's time to fine-tune your customer experience strategy. These best practices will help you serve the right experience to the right customer at the right time.
Recurring payments are clearly the future of payments, especially for digital goods. Subscriptions provide a consistent and predictable source of revenue for companies, helping them plan for growth.
Here are some things to look for when choosing your automated recurring payments solution.
The retail industry has seen a significant transformation over the past few years. In a world where eCommerce dominates, every business needs to adapt. Make sure you check these latest statistics to get a better image of how you can make your eCommerce business succeed in a digitalized era.
The acceleration in digital payments adoption remains the highlight of the payments industry for 2020. To help you stay competitive in the payments space, we asked six experts about the trends we should keep an eye on in 2021 and beyond. Here's what we found out from them.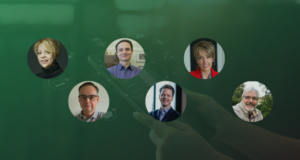 On December 31, 2020, Strong Customer Authentication (SCA) went into effect in most of the European countries. However, there are still challenges ahead as those in the industry work towards SCA compliance.
Read our documentation and other 2Checkout resources to find out everything you need to know about PSD2 and SCA.
The massive recent shifts in customer behavior have been so extensive that they are predicted to become the pillars of the new eCommerce frontier. As the face of the industry changes, entrepreneurs must tune the way they approach their own business.
As one of the world's largest countries, with a relatively high internet and eCommerce penetration rate, Russia offers online companies an opportunity to reach and capture new market share while expanding their global revenues and business.
Make sure to check out this resource for a deeper look at opportunities and challenges for eCommerce in Russia.
This should give you a roadmap to enter and be successful in this market.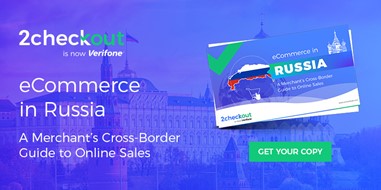 The increased competition in the tech sector is pushing merchants in B2B to look for novel ways to service their customers online across multiple channels and touchpoints.
Let's dive deeper into the needs of B2B tech buyers, and how you – the software and SaaS merchants – should address them with modern commerce solutions.
Are your lead generation channels bringing revenue? How qualified are your leads? What is the best way to captivate potential clients and get them excited about your product? Put your lead gen program under the microscope, then start optimizing it!
Good luck with hitting your 2021 targets! Have a successful year with plenty of growth opportunities!