We want to start off by wishing you all the best as you embark on 2018. We hope this year brings you even more closed deals, more employees, successful product launches, and everything else you're aiming for!
For us, 2018 is off to a great start, and we couldn't be more thankful: we're once again the top CPS Network for Software and Digital Goods (according to the Blue Book survey), our control panel has a new look and we're bringing you new transactional currencies in the platform. If that's not enough, we also have plenty of industry resources, tips and tricks for growing your business.
If that's not enough, we also have plenty of industry resources, tips, and tricks for growing your business:
The 2018 mThink Blue Book survey results have been revealed and Avangate is the #5 CPS Network Worldwide, as well the #1 CPS Network for Software and Digital Goods for the fourth consecutive year! In its rankings, mThink calls the Avangate network "consistently well-regarded" and names it "the most popular 'digital downloads' network by some margin". So proud!
Ecommerce continues to grow rapidly. Whatever your plans are, it's good to keep in mind some of the biggest trends experts anticipate in 2018. Some will be just fads, but some will make or break your business. Watch this Live Panel Discussion to explore some of these upcoming eCommerce trends with some of the best industry experts!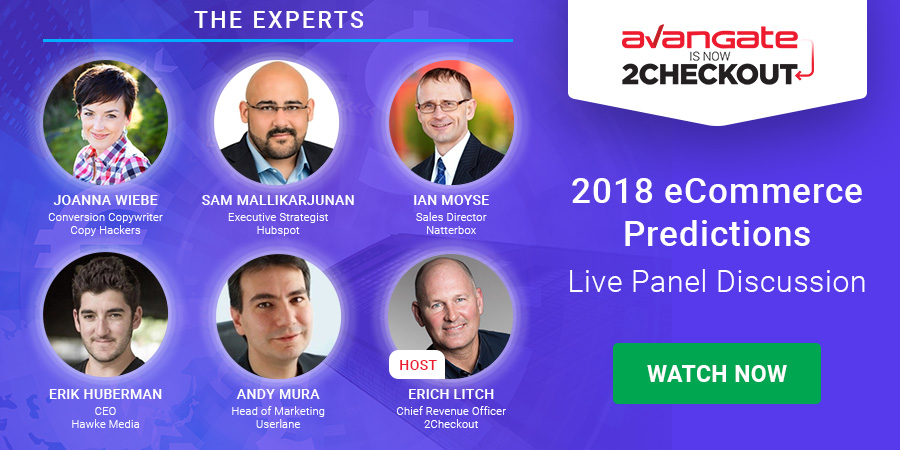 There is still massive growth in the software industry and tech analysts are spending even more time trying to fashion their predictions for and of the road ahead. So what's coming next?
Here are some of the most efficient eCommerce checkout tips that will help you increase conversions. Keep in mind that A/B testing is the best way to see if these tips are suitable for your website and how they should be put into practice.
While interacting online is helpful, connecting with people face-to-face at conferences is even better. We've organized all the best affiliate, technology, eCommerce, marketing and related conferences in 2018 into one easy "must-attend" list. Make sure to block your calendar for at least one!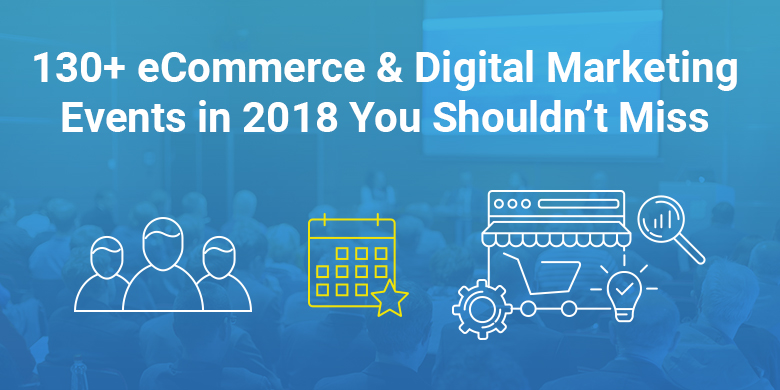 What are the trends that will fuel eCommerce in the coming year. We'll share one quick one: a hot trend in 2017 that will get hotter in 2018 is product subscriptions. Want to find out the rest? Then keep on reading!
The shift toward subscriptions is driving change is not just in the consumer world, it is impacting enterprise IT in a major way. Gartner predicts that by 2020, more than 80% of software vendors will change their business model from traditional licenses and maintenance to subscription based. But what are the benefits of a subscription-based IT? Read on!
Fact: Retaining customers is more cost-effective than acquiring new ones. This eBook is packed with real-world strategies that SaaS and software companies just like yours are using to move the needle on their retention and expansion strategies. Get your copy today!
Reducing customer churn isn't as easy as waving a magic wand. A big part of reducing churn simply involves innovating and improving on your product. There are also some specific areas of churn you can address. This article will show some of the common reasons for churn and how to set up the systems and processes to fix them.
The days of "Launch and See" are over. Don't miss out on this webinar with CRO expert Brian Massey.  We will take you through the modern digital design process and show you where simple experiments ensure that your campaigns go out the door with high conversion rates and fast ROI on your spend.
As always, subscribe to our newsletter and stay up-to-date with latest news, blogs, whitepapers, and webinars on how to grow your eCommerce business.