As we are already nine months into 2023, most of us in eCommerce are contemplating not only what we've accomplished so far this year, but what lies ahead as we approach the critical upcoming holiday season.    
It's paramount that digital retail and SaaS merchants always seek new ways to improve not only their products but even more importantly their relationships with customers. We strive to provide seamless shopping experiences that are safe from fraud and are also flexible and personalized. Fortunately we here at 2Checkout (now Verifone) are always working to optimize our offerings to help your business accomplish those goals, even as technologies, trends, and priorities change and evolve.  
This month, we bring news about avoiding fraud while doing business in the EU, the importance of providing hybrid omnichannel experiences, how to better personalize your eCommerce site, how generative AI might affect payments in the future, and more.   
Happy selling! 
 We're excited to announce that Check Point Software Technologies, a global leading provider of cyber security solutions, has selected Verifone to enter new markets and sell its courses and accreditations to corporate enterprises, governments, and consumers across the world. 
The European Commission took a significant step towards modernizing and making the EU's VAT system more resilient to fraud through the VAT in the Digital Age proposal (ViDA). Find out how these changes might impact your eCommerce business and online transactions in Europe. 
Generative AI can help businesses improve work processes and simplify complex systems, especially in the way merchants handle transactions and financial processes. Read on to discover the potential of the technology, as well as the inherent challenges that come with it. 
Introducing our newest country guide, your comprehensive companion for exploring the thriving eCommerce landscape within the United States. By immersing yourself in our merchant's cross-border guide, you will gain expert insights on effectively venturing into the online market within the United States.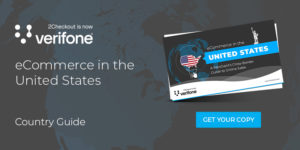 The landscape of eCommerce in 2023 demands a personalized approach. Not sure where to start? Let's take a look at why personalization in eCommerce is so important and how you can implement it on your eCommerce site in no time. 
When it comes to selling online, product page conversions can make or break an eCommerce store. Check out these 5 actionable tips to optimize your product pages to drive more conversions and, ultimately, boost your sales! 
Sometimes the hardest part of eCommerce optimization is figuring out where to focus your efforts.  In his CommerceNow'23 session, Michael Aagaard, Senior CRO Consultant, will walk you through the four most critical eCommerce pages and share his best optimization tips based on 14 years of hands-on experience.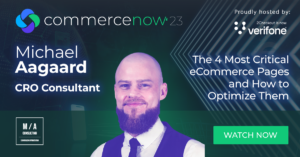 Today, successful retailers must be able to offer hybrid omnichannel experiences that combine the benefits of both online and in-store sales. Make sure you check out this article for six of the most important trends changing the face of retail experiences and operations.  
As an eCommerce business owner, you might encounter shopping cart abandonment scenarios more likely than you would prefer.  Discover the most common reasons customers abandon their carts and actionable tips on how to combat it!  
Ready to streamline your subscription management and supercharge your revenue growth? Unlock the potential of 2Checkout Subscription Billing's robust toolkit to cultivate profound connections with your clientele, reduce churn and provide your customers with a stellar customer experience.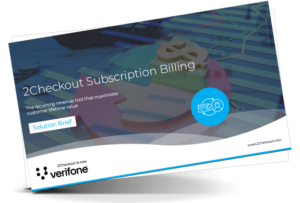 We wish you good luck with planning your upcoming holidays strategies!