Hi, sellers! This month, we're talking challenges and opportunities for online businesses. If you want to know how to keep your churn rate at an acceptable value, how to give your conversion rate a boost, or which online payments regulations are the most challenging for merchants, read on! You'll certainly find some sort of solution in the resources below.
Fighting churn is a constant challenge for subscription businesses. We get it, that's why we're offering a complex suite of tools that allows you to retain as much recurring revenue as possible. Our subscriber retention tools will enable you to create campaigns that help prevent churn, create flexible incentives to keep subscribers, and reach out to churned customers to win them back.
An eCommerce business comes with a lot of regulations and procedures that need to be followed in order to be able to offer a seamless experience to customers. Our article covers the main regulations that govern how online businesses accept online payments and reviews the fiscal landscape that enables these transactions to happen. This will help you get the whole picture in terms of eCommerce fiscal compliance.
It's critical for US eCommerce businesses to stay on top of the latest security regulations and measures, as their reliance on customer information requires enhanced data protection. Since regulations related to data protection vary from state to state, it's quite a challenge for merchants to keep up with all procedures.
This article will help you understand what a good conversion rate for eCommerce is, why yours is not as high as you want it, and what pain points might get into your way. Once you find out which eCommerce tools and strategies are the most effective for conversion rate optimization, make sure you deploy them to bring in more revenue.
Personalization has been around for years and it isn't going away anytime soon. Moreover, not using such techniques can actually lead to an underperforming eCommerce business. We say you should give it a try, you'll be surprised of how it'll improve your conversion rate! Buyers love having a customized experience when shopping online.
At some point, every business will face challenges from economic uncertainty. Take a look at the pandemic that has been unfolding this year and the heavy impact it had and still has on online businesses. While there are many things about the current situation that are out of your control, there are still some things you can do to save your business. We recommend trying these marketing tips and strategies, they can contribute to strengthening your online business without breaking the bank.
Our webinar with Subscription Insider will provide you with actionable items on how to grow your online revenue. If you have ever had to juggle the competing demands between sales channels such as online, in-store, or partner sales, you know how important managing channel conflict is. However, once you manage to keep this conflict in check, you should also be able to find new opportunities for revenue growth. Sign up today to learn from this event!
The pandemic has pushed a lot of businesses to explore eCommerce opportunities. This has now become our reality, yet most brands are still struggling to adapt to today's business environment. Discover tips from eCommerce leaders in this piece, to better manage the uncertainty and to leverage the benefits of selling online to grow your business.
We can tell you anything you want to hear about how great our platform is or how much revenue we can recover for you. However, we are dedicated to actually proving the value we're bringing to the table. So if you want to know where you're leaking money and how much of it we can recover, give our online calculator a try. It's interactive, fun, and insightful!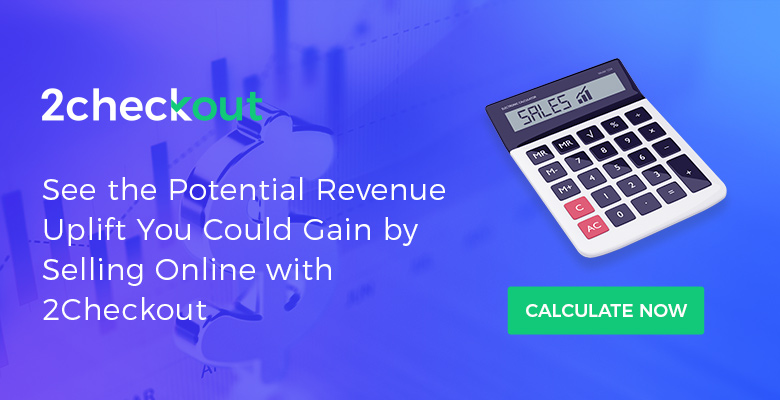 Nozbe is an ambitious B2B productivity app provider, empowering teams to be more productive, manage tasks with greater efficiency, and communicate internally from anywhere, on any device. The company uses 2Checkout's complete commerce platform to: reach new markets, increase conversion rates, and to create a friendlier user experience.
We hope you found some inspiration from this month's resources. Let us know below which one you liked the most!