Unprecedented times like these offer a unique opportunity to take a step back and learn from our field's top experts. 2Checkout hosted the fourth CommerceNOW 2020 online event this past June, bringing together some of the greatest minds in eCommerce, digital marketing, conversion rate optimization, customer retention, global payments, and more, to share their knowledge and acumen.
In this third of a series of blog posts, we'll share the key takeaways from four of the CommerceNOW '20 presentations. You may also register to watch all of the recorded webcasts here.
Four of our industry experts talked about growing revenue streams and ways to scale your online business. Their key takeaways:
Focusing on keeping customers, not just acquisition, is critical as the playing field evolves post-COVID.
If you're going global with your business, it's all about localization.
Chargebacks (whether from fraud or not) are on the increase, but there are ways to proactively respond.
Defining and planning around your actionable metrics will help you set goals for revenue growth.
Patrick Campbell, founder and CEO of ProfitWell, shared his fundamentals for pricing and retention in his presentation "Lessons from 18,376 Subscription Companies: An eCommerce Pricing Strategy Playbook."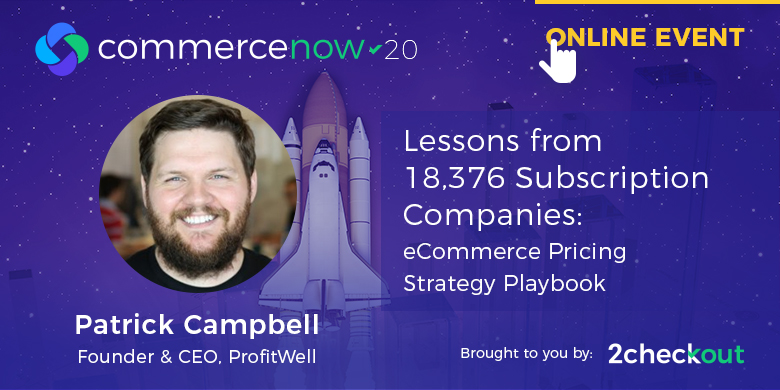 His bottom line: "Whoever has the most customers post-COVID—paying and even non-paying—wins." His company, ProfitWell, recently compiled an index, using data from the over-18,000 recurring revenue businesses who use their services, to understand and plan for what's happening in the market during this tumultuous time.
All subscription companies saw flattened revenue as COVID hit, the index shows, but more recently they are showing signs of recovery. Much of this is due to the fact that subscription eCommerce has exploded—quarantined customers are turning to all kinds of subscriptions to substitute for their brick-and-mortar retail stores—so any churn is being outweighed by revenue.
The focus of businesses now should be on retention, Patrick emphasizes, and shoring up any problematic pieces of your businesses to keep your customers on board, rather than on acquiring new ones. This can be broken down into two pieces, he says: your defense, and your offense.
Defense: Shoring up Churn
There are three areas of potential retention opportunities:
Delinquent churn, where a customer's credit card fails, for instance. Credit card failure accounts for 30 to 40% of your churn, Patrick points out. It's easy to get some of these folks back, especially through marketing versus a "bill collector" approach. Provide a "salvage offer," pause plan, or even a freemium tier as an alternative to churning.
Active churn, where the customer says "I'm leaving." Patrick suggests adding some friction: Reach out via email or text and ask the customer why they are leaving; you may convince them to stay, and at least get information that helps predict future churn.
Expansion, where you can upsell/cross-sell. Optimize customers from monthly to quarterly subscriptions, or quarterly to annual. Longer term commitments are good for cash flow and retention. Offer something free for the upgrade, an add-on, physical free product, or free months.
Offense: Your Go-to-Market
Patrick pointed out that subscription businesses have traditionally been focused on acquisition—up to 50% of time and budget—but monetization and retention are also very powerful levers.
Cost savings is more important to buyers right now, as their behavior has changed post-COVID.
Memberships can now be seen as a pool of new customers, to whom you can offer exclusive inventory or content.
Price localization is more important than ever, as different regions are affected in different ways by COVID; pricing should be localized as much as possible.
Adding on offers instead of lowering subscription prices could be used a lot more often, Patrick said. Add-ons contribute to lifetime value: it's been found that customers with one add-one had an 18 to 54% higher LTV.
Summing up, defending your business against churn and proactively focusing on customer retention should be top-of-mind, particularly during these challenging times.
In his presentation "Top Commerce Strategies for Taking Your Subscription Business Globally," Philipp Reichardt, 2Checkout's VP Sales for North America, addressed the areas of prime consideration when going global with your business.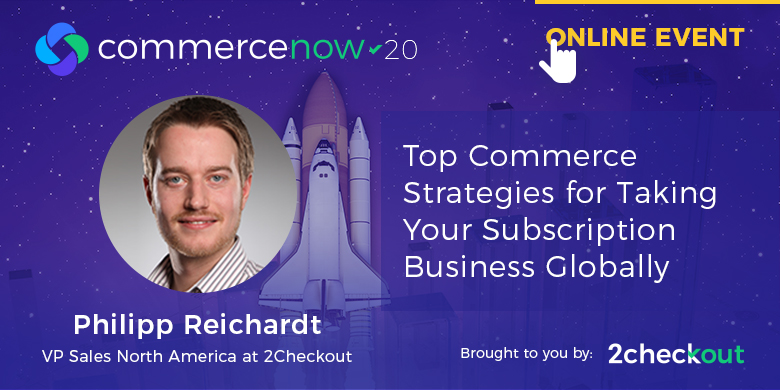 The question "Why go global?" is easy to answer, Philipp pointed out. Almost 5 trillion in retail eCommerce sales are expected worldwide by 2021, and 85% of the world's purchasing power is outside the US.  It's possible to make a dramatic difference to your bottom line by selling to the largest markets, which currently are US, China, Europe, and Brazil.
The key localization areas to focus on when selling globally involve more than just translating into the country's language, Philipp emphasized. Other components to localize include:
The country's preferred payment method(s)
Display and billing
Shopper flows
Shopper support
Date and time, as well as graphics
Taxes in local standard
Load time optimization
Philipp provided examples in his presentation to illustrate the importance of localization. In Brazil, for example, customers are accustomed to and expect installment payments as an option; Boleto or installment payments with a credit card had a 90% higher conversion rate with Brazilian shoppers. In China, shoppers favor Alipay and WeChat Pay, with 55% of web orders through those payment methods and a 48% higher conversion rate if you offer those two.
Other important areas to focus on when localizing for your global market, said Philipp:
Proactively manage exchange rates, and make sure you are consistent throughout the subscription life cycle.
Optimize your purchase funnel at the country level; different countries prefer different flows (US prefers one-page flow, while EU shoppers prefer a 2-page cart flow with a review page).
Smart payment tools can lead to a 40% increase in authorization rates, with a revenue impact of 2 to 5%. Use intelligent payment routing and dynamic 3-D secure to mitigate fraud risk and reduce chargebacks, also helping make your shoppers feel more secure.
Revenue recovery tools can drive up to a 20% revenue uplift from recovering users after involuntary churn (soft and hard declines).
With the "perfect storm" of current challenges in the eCommerce market—growing  competition; new technologies; consumers who demand more, faster; and COVID—addressing chargebacks needs to be a priority of every business. Don Bush, VP Partner Engagement for Chargebacks 911, provided valuable tips and tricks in his presentation "Securing Digital Payments with Technology."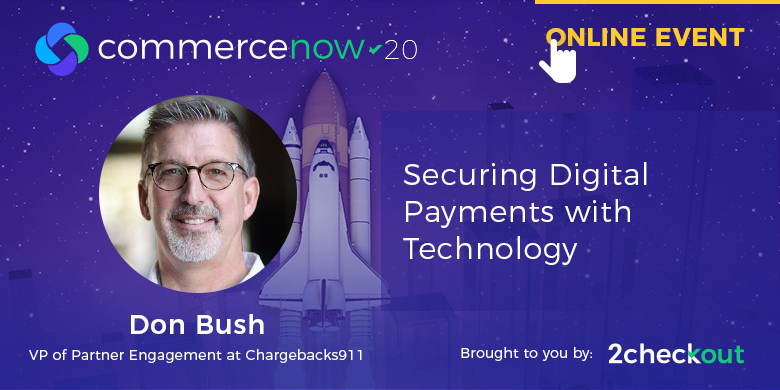 "Merchants need help right now!" he emphasized, especially since nearly every transaction during COVID has become digital, resulting in a corresponding increase in disputes that is taxing customer service teams.
Don recommended the following steps:
Conduct an internal audit to educate yourself on the costs and consequences of chargebacks. Merchant error is one of the most common causes of chargebacks, Don said. He recommended businesses do an internal audit of all the steps a customer has to go through to get to customer service when they've had a complaint or payment problem. Communicate with your customers ("we are so sorry, your package has been delayed") to prevent customer from going to their bank to reverse the charge.
Tackle criminal and friendly fraud. Examine and update your systems, policies, AI models, etc., and use new tools, if necessary. With friendly fraud, make sure your policies are transparent, and respond to every chargeback.
Create a plan and collaborate with your fraud and customer service teams. Develop and prevent-and-recover plan, use new tools, and outsource if necessary.
Whether your business is increasing or decreasing, it's likely your chargebacks are up, with no real end in sight, Don concluded. "COVID is likely to impact this year's fourth quarter—we all need to be ready!"
Trevor Hatfield, Founder and CEO of Inturact, presented "Defining the Metrics That Matter Most for Growing Your SaaS Business."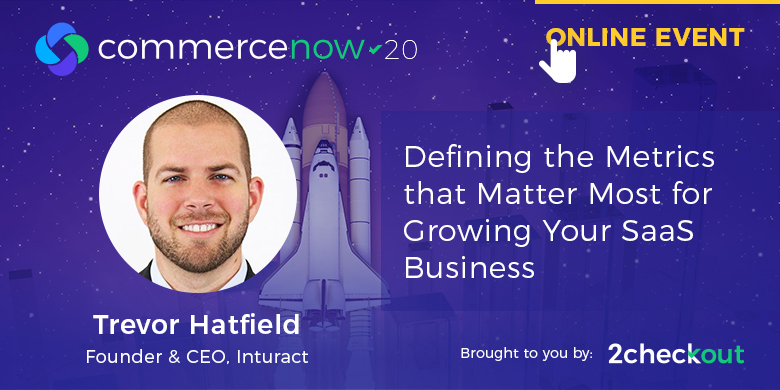 There are five essential metrics, the most important actions your users take that lead them to have success with your product, Trevor said, with growth the primary goal. For each of these actionable metrics, businesses can use heatmap analytics to identify both primary and secondary metrics:
Acquisition—the first step where your users find you online and initiate sign-up.
Activation/Onboarding—they are now using your product and you need to help them find its value.
Revenue (upgrade and expand)—users subscribe and become customers, and over time they add more features.
Retention—users are coming back and engaging more. You should track features to understand what they are using the most.
Referral—users are loving your product and sharing it with their network.
It's important to align your sales and marketing teams around these metrics, Trevor pointed out. "Businesses with proper alignment see a 32% increase in revenue," he said. "Those without alignment see a 7% decrease."
Trevor recommends that businesses ask the following questions and create a tracking dashboard to track their progress and get a big picture view, using a BI analytics tool to help reveal trends. Ask the following questions:
What team is responsible?
What person on that team is responsible for addressing challenges?
Where will the metrics be tracked?
What are the strategies to grow them?
What tools are needed to execute the strategies?
Also helpful, Trevor pointed out, is to set up company, team, and team member scorecards (he supplies templates) to determine goals and strategies for each of the five metrics and hold everyone accountable for growing them. There may also be other important metrics exclusive to individual teams that should also be considered and tracked for accountability.
In conclusion, Trevor urged businesses to identify true opportunities, he added, by digging deeper asking more important questions. For example, "How many users became paying customers that completed user onboarding versus those that did not?" He shared tool recommendations and provided a template Actionable Metrics Canvas with instruction and guidance to help businesses grow.
To learn more about the trends, insights, and tips and tricks that some of the greatest minds in eCommerce, digital marketing, CRO, and customer experience shared at CommerceNow 2020, you can sign up here to access all the sessions.