When you're just starting an online service business, getting those first customers can be hard. Most of your target customers don't know about you or your business and what you offer.
They don't trust you yet, nor do they know if you can really help them solve their problems.
If you have a new online business running and are worried about how to get those first few customers, this article is for you. It will give you tips that you can use to reach your target audience, successfully reach the first 50 customers, and ultimately get them to buy from your business.
Tips to attract your first customers
Understand your customers' challenges
Your target customers are searching for brands that help solve their pain points every day.
In order to get those customers' attention, you first need to understand their challenges. Then, present the benefit of your service as a direct response to their needs, to communicate relevance. This is especially important when your offering is intangible – your messages need to connect the benefits of your service to your audience's needs.
Have a well-designed and high-converting website
Your website design can do a lot to help you attract and win target customers for your services.
Make sure you have a great design and that your site is easy to navigate. Make it effortless for your target customers to find out what they want from the moment they arrive at a landing page.
To help build trust with your customers, have a unique business logo that you use on your website and across all the social sites. Here is an example of Mondly's website – notice the clean layouts and unique selling proposition that they include from the first screen.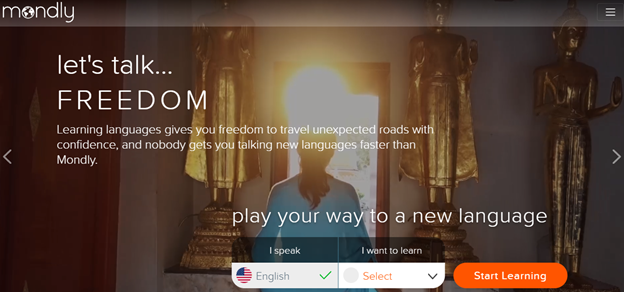 When selling services, choice of phrasing and visuals on the website requires your top attention, because the impression your visitors gets of your offering will greatly depend on what they see and feel. For physical goods, product pictures can help tilt the balance in favor of a sale, but for services it's your brand's story and its visual representation that will help you seal the deal.
As far as your website goes, it would be a shame if these prospects who've reached your site didn't have a clear direction to move forward. Therefore, the CTA on your site is key. A captivating call to action has more chances to move a prospect down the funnel versus a bland CTA.
A great call to action will make your target customers take action as they engage with your business, and will increase your chances of converting them into customers. Here is an example of an awesome call to action on the Levitate website.
Have high-quality landing pages
The goal of your efforts as you reach out to target customers should be to drive them to your landing pages. From your landing pages, prospects will learn more about your business solutions and how they can use your services to solve their pain points.
Every piece of copy on your landing pages should help convince your potential customers and win their trust. You can also include demo videos to show how your service works. A great landing page will increase your conversion rates; research by Databox has shown an average conversion rate of as high as 26% for most landing pages.
Another great trust-building element on landing pages is testimonials. If you are a completely new business and don't yet have any customers, you can give potential customers a free trial of your services in return for testimonials after the trial. Don't be afraid to be creative with how you present your testimonials – why not opt for the standout format of video testimonials? Skeleton Productions has some really insightful tips in this respect.
People tend to believe other people, and when they see customers who've had similar problems but have gotten valuable solutions from your business, they may be convinced to buy. Testimonials can be especially useful for online services, as prospects get to hear from other like-minded people about their experience with your intangible offering, thus further clarifying what your brand is about.
Ensure your landing pages are customer-centric and target your customers' pain points by showing them your online service's potential to address these needs. You can also include an FAQ page where you answer the questions that most of your existing and new customers might ask.
Be active on social media
Social sites are a great place where potential clients hang out, and Statista research shows that 97% of marketers promote their content on social media sites.
Reach out to your potential customers via these sites, and engage with them as you build trust and draw them to your business. Social media presence can greatly help to humanize brands, as dialogue can occur one-on-one, giving prospects a glimpse of the actual people who are offering this service. You probably don't often wonder "who made that t-shirt?", but we bet more often than not you're curious to know "who's the person or team offering this service?"
LinkedIn is most famous for its B2B users. You can start on LinkedIn by creating a business page about your brand and what it offers. See this example from White Shark Media's LinkedIn page, and take notes about how they present their brand and make relevant updates to their followers.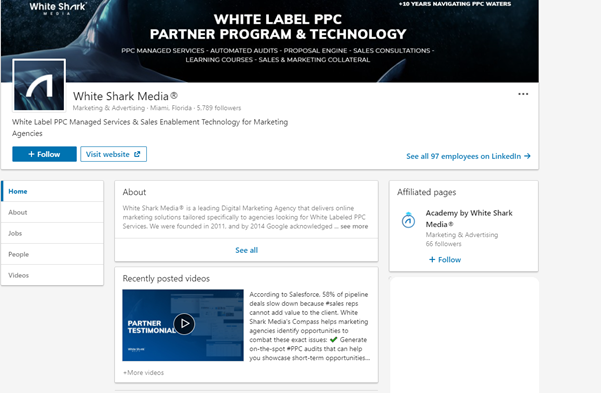 Communicate regularly with your target customers by posting short engaging posts and articles on your page. Ensure that you include a link that will direct these target customers to your business website where they can buy your services.
Facebook and Twitter are other great social sites you can use to promote your blog content.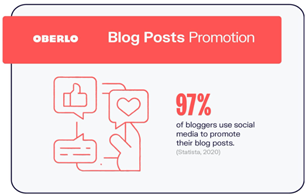 Collect contact information for email marketing
Most of your target customers will not convert and buy from your brand the first day they visit your website. Since site visitors have expressed their desire and need to use your services, you don't want to lose them completely.
Ask them for their names and email addresses so you can add them to your email list. To make it a fair trade-off, you can offer something in exchange for that email address, such as a free resource.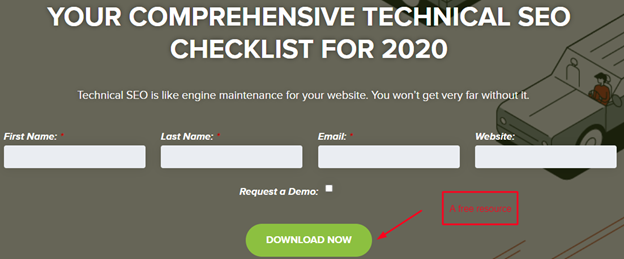 After you start collecting target customers' information, you can continue nurturing them by sending educational content that wins their trust and shows your business value.
Take advantage of email marketing software, as research by the Content Marketing Institute shows that 73% of marketers use these software solutions.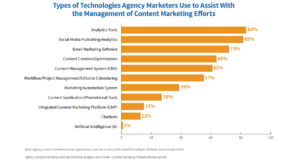 Write guest posts
You can write engaging and useful posts and publish them on authoritative sites in your industry niche. Include your author bio and a link back to your website.
When target customers find your content engaging and informative, they are more likely to visit your website. This is when you can start getting to know them, or even offer them a sneak peak of your product via a free trial, as we will see going forward.
Publishing content is less expensive versus other more complex acquisition activities, and has a high return on investment. Research by Content Marketing Institute has shown that brands with great content strategy have six times higher conversion rates.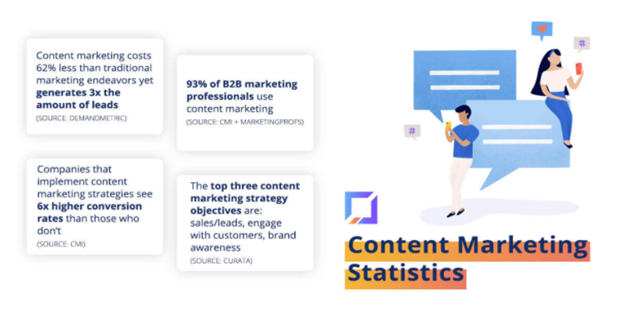 Create high-quality articles on your blog
As you write guest posts for other websites, make sure you also consistently post great content on your own website.
Your content should be easy to read and full of valuable, educational information that is in sync with the topics your customers are searching for. If you are an online HR company, for example, you could write relevant posts about the challenges and opportunities that remote work brings. If your offering includes online educational services, why not try writing about how to maximize and pace self-learning.
Each service category has its own logical conversation topics. Start by looking in your Search Engine Console at what queries have drawn in visitors, or use online tools such as Google Trends to uncover the most talked-about subjects in your industry.
You can include screenshots, images, and data to support your content. Research by Statista shows that 93% of blog posts contain images and 57% include statistics to support the content.
Use the keywords your target customers prefer when searching for information and optimize your content for high search ranking.
Ensure your content is in-depth and gives your customers all the practical ways that they can engage with your brand.
Research by Orbit Media shows that in-depth blog posts show better results for business marketing.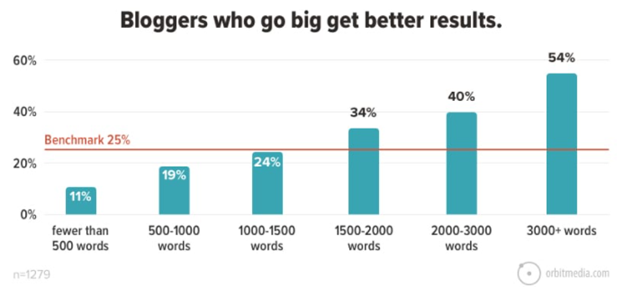 Run paid ads
You can create short ads and place them on different platforms to market your brand and attract those new customers. You can create video ads and post them on the YouTube channel. Your short ads should be attractive, engaging, and captivating.
Make sure you run your ads on the social sites where most of your target customers hang out. This will make it easy to put your business in front of them and increase brand awareness for your new business. There are different types of ads you can run for your brand marketing. Here is an example of sponsored ads on LinkedIn by Oracle.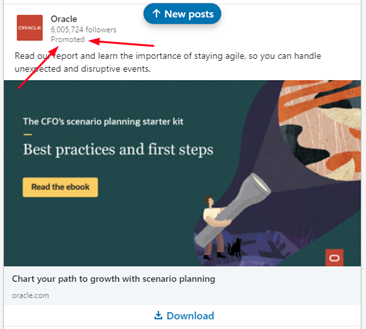 Offer free trials
Most target customers may not know the value of your business services. You can offer free trials for your services for a short time to target customers, so they can see the value of your business in action as they use it to solve their pain points. Free trials are often vital in services, and even more so for first-of-their-kind services, as the user gets the chance to experiment firsthand something they've maybe only read about before.
Consider the length of the free trial in terms of how many days and how many interactions a prospect would need to fully understand the value of your online service.
For example, Moz offers a 30-day free trial for its Pro services.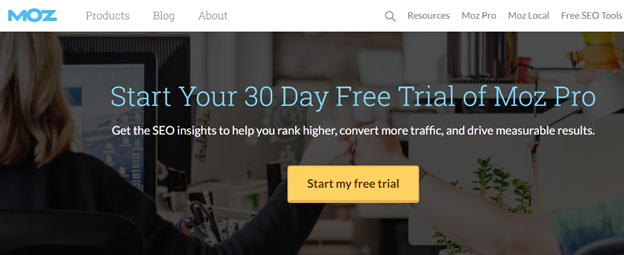 After the thirty days of the trial, the customer can cancel the free trial or upgrade to a paying plan. If your business services are awesome, it will be easy to get some of the trial users to convert to become paying customers. Then, those new customers will become your brand ambassadors and attract more customers to your business.
Keep in mind, of course, that only a portion of your users will convert after a free trial. You may need to attract 250 or even more customers through your free trials in order to get 50 paying customers.
Offer discounts and great deals
In addition to free trials, you can offer your target customers discounts and great deals for your products or services. These offers are likely to encourage target customers to visit your online shop and make purchases because they are getting what they want at a reduced price.
Research by Invesp shows that 59% of buyers search for a promo code before they buy something online so they can get it at reduced price.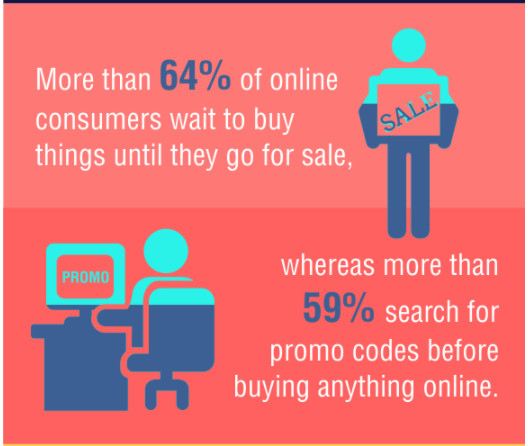 This is a clear indicator that they are looking for businesses that are offering discounts and other special offers, and that doing so can win more target customers to your business, leading to more sales and revenue for your business.
Use affiliate marketing
You can use the power of affiliate marketing to reach more target customers and convert them. Spread the word and let marketers know that you have affiliate programs for your services.
Affiliate marketing is a win-win relationship, because every customer the affiliate refers means a commission. Start your own affiliate program and draw in collaborators, or join any of the award-winning affiliate networks for a faster start. If you're selling digital goods, the Avangate Affiliate Network has among the widest reach worldwide and can get your products visible in markets all over the world.
Join online communities
Your customers are searching for solutions to their needs every day through different channels.
As mentioned before, you can join channels such as LinkedIn, and find groups where you can be helpful as a means to draw prospects' attention to you, and subsequently to your service.
You want to share your expertise and let those target customers know that you can offer value to them. Help answer posted questions, or even post your own questions that might help your target customers get new information or obtain recommendations for solutions. Study the channels where your target customers mostly hang out and engage with them through those forums and communities.
Quora and Reddit platforms are also useful platforms to link your expertise with that of your brand's. Here's an example of how a SEO specialist clearly communicates his authority in the field, without being too overtly sales-y.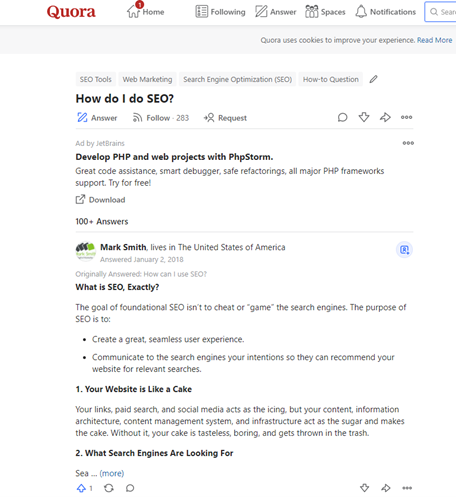 You can do the same and conduct searches using keywords your customers use when seeking solutions to their own problems. Start by being helpful and answering the questions in your business domain, and don't just provide the answers but also show your expertise and thought leadership.
Use influencer marketing
You can search for influencers in your market and reach out to them. Ask them to help market your brand to specific audiences. Target customers may trust a brand more when it's associated with a recognized thought leader in the industry.
Use influencer marketers who have the right knowledge of your business and can put out the right messages that will draw target customers to your business.
You choose influencers based on the industry you're in, but also on their engagement rate on social media channels, the quality of their content, their social following, and so on. After selecting your influencers, start building relationships with them. Then, based on your goals, pick a strategy for working with them that will bring your business closer to success, like creating content together, asking for a shoutout or to share discount codes for your product/service, etc.
Use early adopters
Be sure to capitalize on the insights you can get from those who buy your service as soon as it is launched. Known as early adopters, these groups of users are most likely to set the trend for future customers to come, so it's important you make a good impression on them. Here is a more simplified definition of early adopters by Hubspot brand.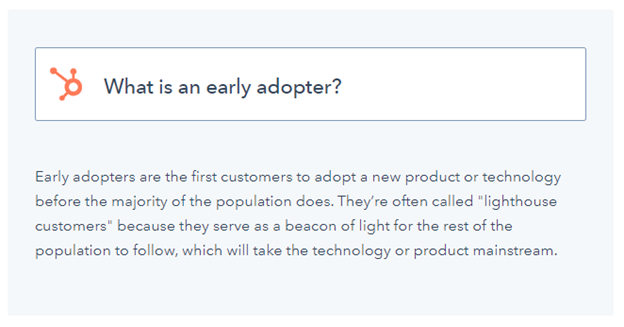 These early adopters not only serve as your first new customers, they can also provide great feedback that you can use to improve your services and keep reaching more target customers.
Conclusion
Growing a new business can be hard, especially when you are totally new to the online market world.
Reaching out to as may target customers as possible can help increase your chances of conversions. Ultimately, getting the first 50 paying customers for an online business is a matter of balancing your marketing mix and brand presentation, finding the right channels, the right tone of voice, the ideal way to present your service, and the proper CTAs to seal the deal with your intended customer base.
Put the above tips to practice, test and repeat until you find what works, and then get ready to see the profits. Let us know in the comments below which of these (or other) ideas you think will help your business the most in reaching its first customers.
____________________________
About the Author
James Nguma is a B2B SaaS content marketer, blogger, and ghostwriter. He creates marketing content to help SaaS and eCommerce brands engage target customers, build brand awareness, and increase thought leadership.

Website

Linkedin