We all know that company websites do a lot of the heavy lifting in the world of digital commerce, but what's the best way to approach a redesign? It may be tempting to go "all-in" with a dramatic transformation of your website without any preliminary testing, but then it's hard to know what's working (or isn't).
In a recent webinar hosted by 2Checkout (now Verifone), conversion expert Brian Massey, founder of Conversion Sciences, shared his tried-and-true strategies, actionable insights, and tips and tricks for redesigning your website, even if it's already converting well, using data.
Brian's webinar "Redesigning Websites with Little Risk" addressed how to best avoid wasting time and money on a redesign that backfires – and they can, as he shows with examples – and the data-driven path that guarantees a smooth outcome with improved conversion rates and higher revenue.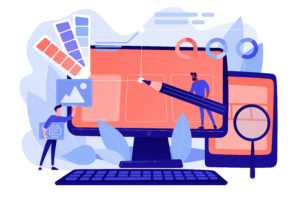 The temptation, Brian pointed out, is to hand the project over to the designer with little or no data to back up your website reboot, choosing to focus on the look, the colors, the format, and the font. Instead, he said, "anyone involved in digital design is going to have to become an 'experimenter.'" There are numerous decisions to make, he pointed out, but they all should be motivated by the experience the visitors truly want and need and what will motivate them to make a purchase(s). And that is most reliably informed by your data, Brian said.
There are two jobs for the experimenter/digital marketer: first, you need to share variations of different aspects of the new website version with a large sample of potential visitors, and you need to make sure the sample quality is made up of real customers who might buy your products. It's ideal, Brian asserted, if you can get 50 to as many as 1,000 real users on whom to test your possible iterations.
This kind of data-driven approach will accomplish three things:
It moves risk from post-launch to the design process
Ongoing research and testing provide confidence in the performance of the new site
Post-launch optimization will be easier and more likely to increase performance
For the purposes of this webinar, Brian focused primarily on the landing page. "The landing page experience has to nail it, or you will be wasting your money," he says. "It has two jobs: it has to fulfill the promise you made in your ad that brought them to your website, and it has to ask the visitor to do something."
Brian shares the various data you can dissect to see what leads to the most clicks/scrolls/conversions, using tools he shares later in the presentation. Things to consider:
Look at different versions of ad copy and see which is most successful
Analyze product reviews, live chat transcripts, customer surveys, marketing studies, and personas to tell you what kind of ad copy will work best on your landing page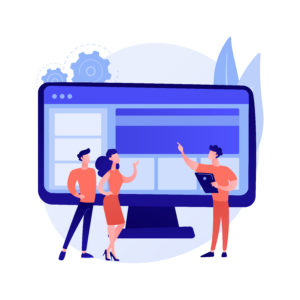 Furthermore, you can test different landing page elements,  such as:
The "reminder" to visitors as to why they should buy your product(s)
The positives of the product(s)
The order of the content
The way the contact form is introduced; you could turn it into a Buzzfeed-type quiz where name and contact info are at the end, for example.
"A/B testing is the gatekeeper, and you can do three kinds: copy testing, image testing, and user testing," Brian pointed out. Along the way of testing these specific elements, one at a time, you can throw away the things that don't work and keep what does.
Fortunately, there is a multitude of services and tools that can help you set up your website redesign, taking on the heavy lifting of analytics and testing to pave the best pathway for your transformed landing page.
Some questions and services to consider: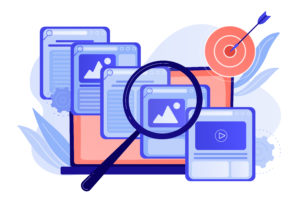 Some tests you might employ could include a 5-second test, where a group of hand-selected visitors view landing page versions for five seconds, then answer questions like:
What is this business?
Is it credible?
What was the call to action?
Their answers to these questions could help you narrow down what you will include – and exclude – on your final landing page version.
A click test could be another helpful way to determine what elements you should include on your landing page, by illuminating how long it takes for people to find what they need as they peruse your website, if they are clicking in the right spot, and how long it takes. All these discoveries can lead to further redesign and improvement.
After all this date exploration and testing, Brian says, you can "launch and know" (instead of "launch and pray") with confidence. You'll know what makes visitors scroll, he points out, what compels them to heed your call to action, and what makes them make a purchase or request more information.
Watch the full webinar here, to learn more on how to redesign your website into a guaranteed winner that will boost your conversion rates and, ultimately, increase revenue.