Product-led growth is undoubtedly, a term that most of us are by now familiar with. After all, the endless possibilities and benefits this model offers to businesses have sparked intense conversations just in the past few years.
When sales-led growth is discussed in the same context, product-led growth is usually defined as a contrasting approach that could lead to better revenue growth.
Though this might be true for some business models, the reality has shown that these two concepts are meant to be used in tandem. That's because SLG and PLG complement each other and can be perfectly matched if applied at the right time of the customer engagement funnel.
In a recent webinar, I discuss the benefits and drawbacks of these two models and further explain the importance of knowing how to best combine them to drive revenue growth and accelerate your business advantage.
Sales-Led Growth: Quick Overview
In an SLG environment, your sales processes and teams are the main drivers of your revenue growth. In traditional marketing, this means a sales development representative takes control of lead qualification before warm leads are passed over to your sales team for the close. After these steps, you go straight to the onboarding process.
With this strategy, your sales team identifies client leaders who are further educated about your product's value and close the deal quickly. It's a simple route.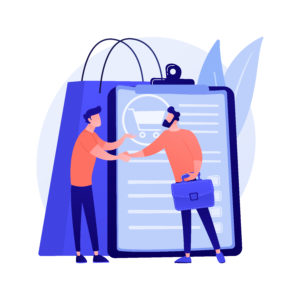 Who Are the Ideal Candidates for an SLG Approach?
If your product's time-to-value is longer, an SLG approach would probably be the best fit for your business. The same goes for businesses where prospects need to be educated about a product's value proposition, or when you're building a new product category.
In scenarios like these, it's all about engaging with your customers through value-driven content such as white papers, online demos, or working with the influencers and decision-makers of your customers' team to drive buy-ins.
Another example of SLG fit is when you're in the initial phase of launching a product and need to generate revenue before building your self-service channel and collecting key product analytics.
In cases like these, handholding your first customers becomes crucial because it allows you to quickly generate revenues while collecting important customer feedback that could drive your future product growth.
With the mentioned above in mind, there are many reasons why a company that's focused on SLG would want to also incorporate a PLG approach.
Some of these reasons are:
A wider top of the funnel that allows more customers to try your products through freemiums and free trials.
Shorter sales cycles for customers that are going through experimentation and self-service discovery processes.
Better customer retention and increased upsells due to a product-focused approach that helps to gain useful data on user engagement without requiring teams to scale up to collect this feedback.
Product-Led Growth: Quick Overview
By contrast, a PLG strategy focuses wholly on the product – its value, performance, capabilities, and virality – to sell. In short, a product-led approach is all about the product experience being the primary driver of growth at every stage of your sales funnel.
An example of this would be when a company encourages its users to try a product free of charge to demonstrate its value and features and further drive the users to a paid version or an upgrade.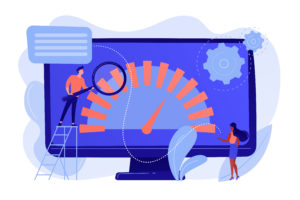 Who Are the Ideal Candidates for a PLG Approach?
If your product users have a direct buying power or a significant influence over their buying decisions, a PLG strategy is probably your best fit. Furthermore, your product has to be able to deliver an ongoing value to your customers quickly and seamlessly, that is, without your users having to ask for support and assistance.
The best way to achieve this is to have a product that is easily understood and can be quickly integrated into your customers' existing workflows. An example of this is Audiense – an audience intelligence startup that helps marketers better understand how to stay relevant to various brand audiences.
For a PLG strategy to fit best, it's also crucial that your product can solve your customers' problems on its own, without having to be used in combination with other solutions.
In other words, the more self-reliant your product is when it comes to solving an end-to-end need, the higher are the chances that your customers go through their experimentation and decision-making processes quickly, without having to evaluate the product's dependencies on other tools.

Blending SLG With PLG: Real Examples
Sometimes choosing a single path when it comes to a sales-led or a product-led sales model isn't enough. As a business, it's important to identify those moments when embracing a mix of the two strategies allows you to capture maximum potential.
This "blended" approach is best demonstrated by various SaaS brands around the globe. In fact a majority of successful PLG companies have massive sales teams. In 2017 alone, sales accounted for 25% at an average PLG business, and since 2017 that number grew to 45% for public PLG brands.
Zendesk is a good example for switching to a blended approach.
Zendesk realized early on that they needed sales processes in place for getting their new products across to both larger and smaller clients. In recent years, the company built an entire product suite with solutions ranging from data analytics to live chat software. As a result, they ended up with seven offered products as opposed to just one.
Zendesk noticed that while a majority of their early customers understood how to use the company's customer support software, they weren't able to fully benefit from the entire suite of products due to a lack of training and assistance.
This issue was recognized as an opportunity to educate the existing customer base, with Zendesk bringing in Sales teams to focus on maximizing the revenue.
How to Best Adopt a SLG+PLG Approach for Your Business?
If you're currently using a traditional sales-driven approach for your business, there are ways to achieve growth through your product – and those wholly depend on your customer segments.
If you're a B2C company whose product users have power over their buying decision, shifting to a PLG strategy would be easy. Your first step is to define the hook, or in other words, understand the true value of your product.
Then, you could design effective freemium or free trial models that would allow your customers to try your product before jumping on paid plans. Ideally, your freemium wouldn't be a demo, but rather an experience that could offer real value to the users, as well as drive their appetite to opt for a wider range of product capabilities.
Simultaneously, you would develop detailed outlines of your product features that create acquisition loops for your new users. In short, you'll want to make your product as attractive as possible. An example of this can be rewards for user referrals sent as sign-up links to new customers.
Learn More About a PLG + SLG Blended Strategy
This is just a short glimpse into the strategy you could follow to effectively blend SLG and PLG for your business environment. Watch the full webinar to hear more on this approach, as well as how it could help you grow revenue and maximize the efficiency of your growth efforts.