Grab your favorite pasta sauce and look on its back label—there's always a recipe for an awesome dish. They don't just sell you a product, they teach you how to use it.
This is the purpose of a dedicated training portal for your online customers. Teaching new users how to make the most out of your product should be part of your customer onboarding and lead generation processes because it adds significant value and helps to advance leads further down the sales funnel.
Bring the value of your product to the surface by training your customers to become expert users. An expert user is more likely to become hooked on your product and remain a loyal customer for years to come, as well as a valuable advocate of your brand.
The importance of a customer training portal
So, what does a customer training portal actually mean for your business?
An academy can reduce costs by:
Lowering the number of incoming tickets
Providing personalized and automated onboarding
Automating customer training and support
Helping to automate user activation
Acting as a point of reference for support staff to minimize blunders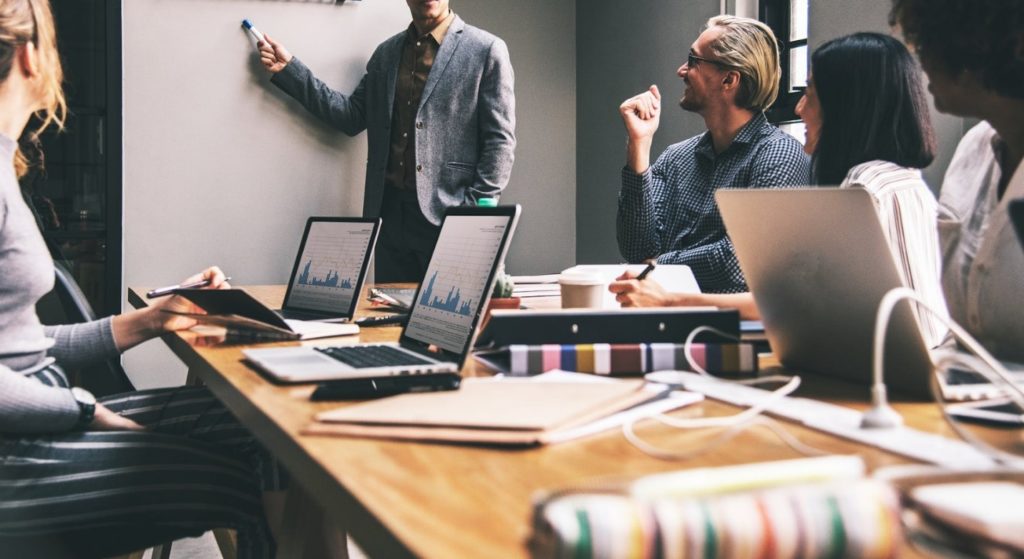 It can also increase revenue by:
Providing a better customer experience
Increasing customer satisfaction
Reducing churn
Increasing possibility for an upsell
Providing the ability to sell premium courses or certifications
Increasing customer retention and lifetime value
Adding to brand equity, a company's intangible real estate
An expert user will see the value earlier in the sales cycle. They will get value, are more likely to upgrade to your higher-end services, and will stick with you for longer.
Offering high-quality industry-related education can establish your company as a leader in the field and improve your standing as a strong brand, attracting more leads and making it easier to convert leads into customers.
How to use education to onboard customers
You most likely already have some sort of customer onboarding in place. Whether you have a blog, an auto-responder sequence, a webinar, or a live demo of your product, you are essentially providing training. All these are slow, time-consuming mechanisms to get to the end result.
A dedicated training portal can improve the process by adding self-paced education to the mix. The purpose of onboarding is to teach the use of your product until your customers reach the "Aha!" moment where they see the real value of your product.
A user can join a course teaching them the basics of your product. This is exactly what Hubspot does with their academy. They have courses on how to use every facet of their product.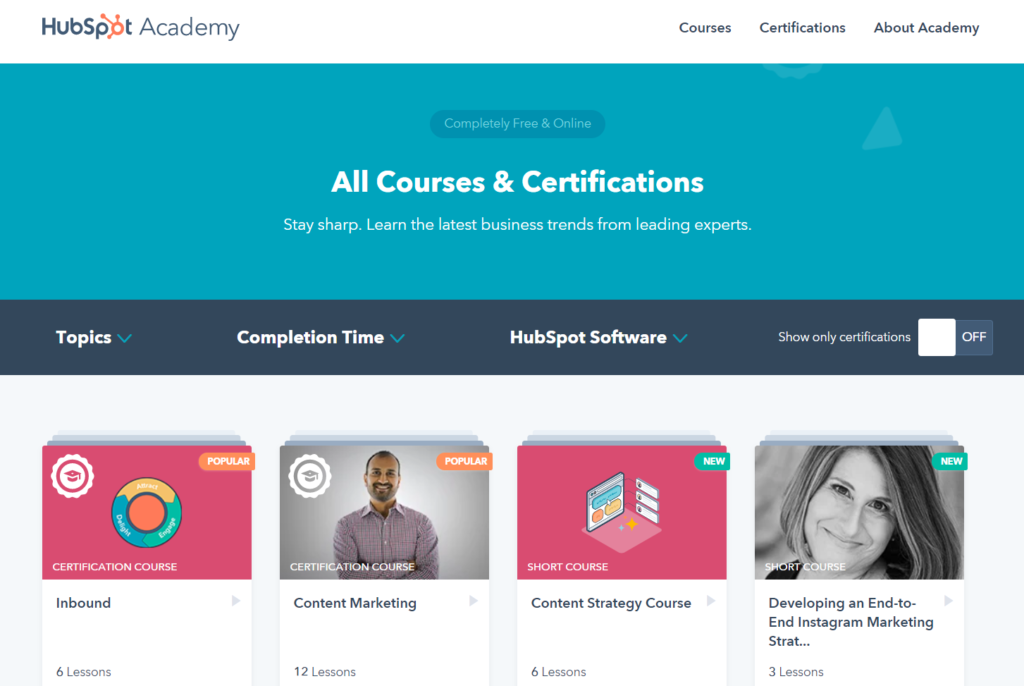 An example of a successful customer academy
How do you build a customer academy similar to Hubspot if you don't have the resources of a giant? Here's an example of a dedicated training portal: Softomotive Academy.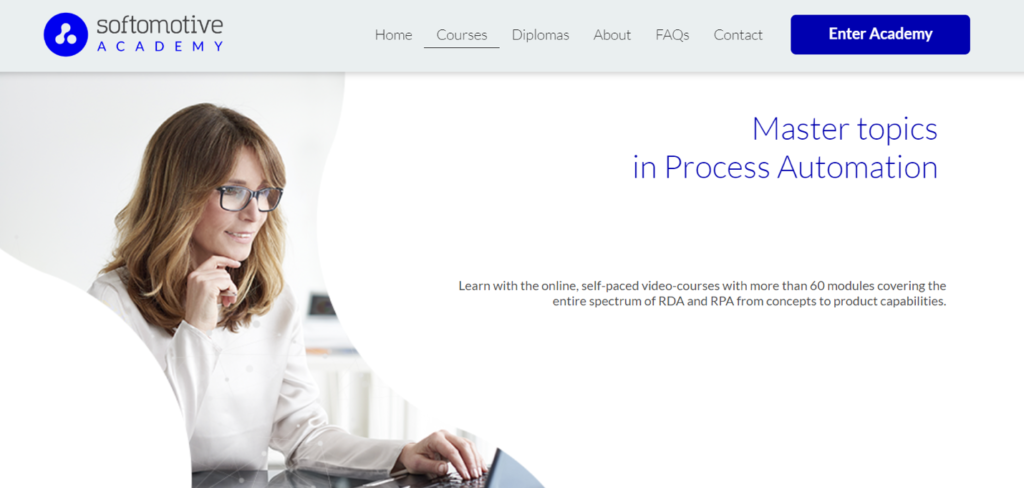 This portal was built using LearnWorlds, a top-rated online course platform and learning management system. LearnWorlds is a fully customizable, white-label solution to train employees and associates, educate customers, or sell online courses to a wide audience.
Tips for an effective training portal
There are other tools that an organization can use to implement a training portal. For example, one can use knowledge software. These tools usually have an integrated ticketing system, which is an advantage, however, they lack content presentation capabilities. Such capabilities allow course providers to create a professional-looking academy and engaging classes.
Some examples of features that you would expect in a customer academy that is built with an e-learning solution is a course player with lesson-ordering capabilities, interactive video, interactive ebooks, learner management, course access restriction, etc.
With the easy addition of engaging media, like visuals, audio, exercises, quizzes, and text, your training will be a unique learning experience for your users and encourage them to have fun in the process!
An academy for lead generation
Knowledge is highly valuable. Everyone is looking to learn something. This is why "How-to" videos on YouTube and articles on your blog get the most traffic.
People are looking for information on how to get to their intended goal. Giving away one or more free courses on popular subjects within your industry can bring in a flood of new leads. Those fresh leads then enter your educational sales funnel, get to know about your product during the process, and eventually become paying customers.
When creating a free course to collect leads, you should choose a subject closely relevant and valuable to your audience. Be sure to give a lot of value and prepare some nicely spread-out CTAs throughout your product material.
For example, this free course on Video Based Learning teaches how to create professional educational videos, acting as a lead capture for LearnWorlds.
Get started with your own academy
Facing constant pressure from competition and rapid development of new features, businesses need to do a better job of educating their customers. If potential customers do not fully or accurately understand your business benefits, they will be unable to discern your potential value.
Education-based customer onboarding is a huge opportunity for every organization that sells B2B digital products, especially if you are working towards increasing sales and reducing churn rates to maximize your profit.
Instead of having customers come back again and again with the same questions or directing them to a boring knowledge base, choose to educate them proactively, so they become power users of your product.