We recently hosted a live online discussion with industry experts from B2B eCommerce: Andy Hoar, CEO of Paradigm B2B, Andy Culligan, CEO of Leadfeeder, and Kate Sheridan, Senior Manager of B2B Commerce Product Marketing at Salesforce. The panel, hosted by our own Lorraine Marquis, Director of 2Checkout's Presales and Sales Operation, addressed four key questions about the importance of focusing on customer experience in order to drive results and growth, which has become a necessity as the industry has evolved, as the COVID-19 pandemic has also driven the importance of a seamless customer experience.
See what these thought leaders had to say about these topics to gain insights into business growth ideas and opportunities you could apply to your business. For the full discussion, watch the recording here.
QUESTION #1: How have B2B buyers' experiences changed over the past few years when it comes to their journey?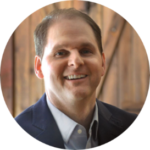 Andy Hoar, CEO, Paradigm B2B:
"The answer is more of everything. In particular, they want more transparency, more selection, more choice. They are difficult things to deliver because they are not easily quantifiable. What makes it more complicated is that the buyers want those things at every stage of the journey. There are three key phases of every journey, and it's a circle: the pre-purchase/awareness part, the purchase part, and the post-purchase part. You have to be relevant and effective at every stage …. The real challenge for sellers is how to identify critical junctures in the journey and how do you win at each point."
  Kate Sheridan, Senior Manager, B2B Commerce Product Marketing, Salesforce:
"B2B buyers' expectations have increased, and they are used to having consumer [online] experiences. They expect a lot of that same experience to carry through to their B2B buying. With the pandemic, there's fewer if not no in-person sales, and those traditional face-to-face meetings in a lot of industries have moved to be digital. We've seen a huge uptick in launching these B2B websites quickly for those who didn't have them and huge uptick in orders for those who did. It's not too late to go live and start capturing that revenue!"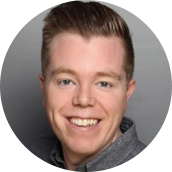 Andy Culligan, CMO, Leadfeeder:
"I've got a slightly different perspective angle. From a seamless perspective, there are three or four teams involved, and the post-sales experience is incredibly important. [In the past] there's always been a focus on bringing in new business, especially in B2B, but the companies who are going to do well now, during the [COVID-19] crisis, are the guys who are doubling down on the customer success stage. We are going to expand our revenues with the companies we're already working with. We have customers who trust us and are happy with our product – how do we make them happier?"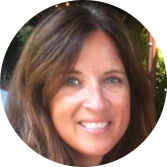 Lorraine Marquis, Director, Presales and Sales Operation at 2Checkout and Panel host:
"Buyers today expect frictionless, fast, and comfortable experiences. As a company, you need to be able to offer flexible products and service offerings that will engage those customers, as well."
QUESTION #2: How should a company (seller) approach the design of B2B customer journeys across touchpoints and channels?
Kate: "It's important that the company designs something that is flexible and consistent across channels. For routine purchases, about 85% of buyers want self-service. But for something new or complex, buyers want to be able to work with a sales rep. It's about having both options and having them be consistent across touchpoints."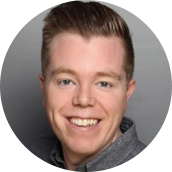 Andy C.: We have no-touch and touch sales – bigger accounts get a touch, smaller do not. I really look at resource versus return. We do it based on a couple of data points, to ensure top value accounts get the most, but at the same time make sure the app experience [no-touch] is encouraging people to find the value of the product and then encouraging them to buy it. Think of yourself as the customer, and what you'd like. . . Try to think the way you imagine buyers would be thinking, like a B2C company would."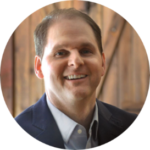 Andy H.: "I never really liked the word 'channels' – sellers talk about channels, but customers don't. I prefer 'touchpoint,' but even that is an inside-out versus outside-in perspective. Everyone's journey is different, so use data to understand various journeys and perspectives and then design experiences for them. My advice to companies is to use the data you have, buy the data you need, create customized experiences, and think about it from the buyers' experience, not your own."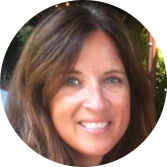 Lorraine: "We at 2Checkout refer to it as an Infinity Loop. Early on, there's discovery, looking at the product, and maybe buying a demo or trial – all in self-service mode. Then, there's the other half —nurturing, custom-tailored offers, the personal touch the buyer may need to make a decision. What we sometimes forget is the next step after that – the flexibility to go back to a self-service model, for convenience and simplicity. The customer may be adding an option, do an upgrade, and then you, as seller, can use that data to spin new opportunities."
QUESTION #3: Self-service versus assisted: What should a company (seller) consider from an IT landscape design perspective to support both types in a customer-centric experience?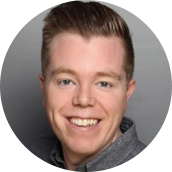 Andy C: "A B2B customer data platform that tracks all the different touchpoints on the customer's journey is important in understanding what's relevant to certain segments of your customer base. In terms of self-service, it's important to automate as much as we can, then have a solid infrastructure for taking our data and ingesting it from every tool, adding it to our CRM. Then, crunch the data and say, 'This is the next logical step for this customer.' For B2B we'll always be having a need for these assisted accounts, because a lot of these accounts are quite big, so everything leading there should be understood, knowing 'the full story' before picking up the phone to talk with the customer."
Kate: "Consistency, again, is really important, so giving buyers the chance to discover, transact, and get help in any way they want to, so you have to bring disparate data together and really know your buyers, a full view of their history, so you can unlock a lot of sales opportunities in addition to making the sales rep's life much easier. We've found that 85% of business buyers say that the experience the company provides is more important than the goods and services."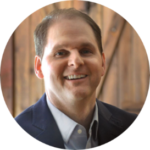 Andy H.: "The experience is what is going to win here, and it's about the infinite game, not the finite game. The experience includes assisted selling and self-service – it's not a one-size-fits-all. Design the experience to meet both areas."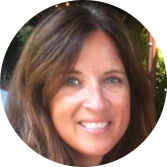 Lorraine: "Experience and data are key here. Give a frictionless buying experience to all customers and look at all of the integrations that get that data, […] a strong interface backbone that can hold all of that together."
QUESTION #4: What are the key considerations a company should have when choosing providers and tools, when their aim is to provide customer-centricity for B2B buyers?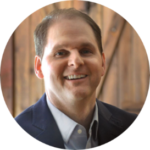 Andy H.: "Total cost of ownership (TCO) and time to market (TTM), especially during the pandemic, really matter. [Regarding TTM], earlier this year, many vendors shifted gears from selling complicated, monolithic, multi-year packages . . . and there are credible alternatives now. The cloud changed a lot of this, chunked it out so that things can be done in phases. You can now onramp to the superhighway. For TCO, people want more performance-based systems and those can be hard to measure. The alternative can be to go with shorter time periods, and smaller numbers, show the impacts, and get more investment to move to the next stage."
Kate: "As you're deciding to launch a B2B commerce system, can you integrate that with your CRM, the service you have, marketing – how does that all work together and also will the provider's road map scale with you as you grow? Will they set you up for success – Is the provider focused on customer-centricity? Do they have a lot of implementation options? Do they have a good network in terms of an ecosystem? Do they tap into other partners? Will the release be easy to implement?"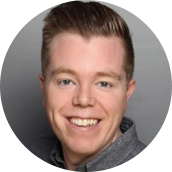 Andy C.: "The first thing is that buyers expect a silver bullet in terms of technology solving their problems, and there is no silver bullet. Ask what your competitors are doing. Look beyond the bigger players [vendors]. The tide has changed – smaller players may not offer everything all-in-one, but they will be able to solve that smaller problem. Putting speed as a top priority is important, and look around the market, [because] there's plenty to offer."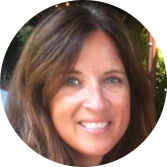 Lorraine: "First off, consider your clients and their wants and requirements, and this will dictate the complexity of the tools they'll need. Secondly, look internally at the weak points in your processes, and take the time to determine which are the most important and which you can work on later. Be strategic and tactical. And third, you have resource considerations. What's your risk aversion? How fast do you need to adopt this? Finally, how can [the provider] support you in the long run? And how do we connect all of the other systems—what kind of ecosystem does this provider give?"
We are very grateful for the input and expertise of these industry experts; they offer even more information throughout the panel discussion, so make sure to view the entire discussion.