We recently had the pleasure of chatting with Marian Știrbescu, Founder and CEO at Colltrain, provider of collaborative training tools for the remote learning industry. Let's see what he had to share with us about Colltrain's journey.
1. Can you give us a quick overview of your company? How did it all start and where are you now?
We started a few years ago with the purpose of building useful tools for the training industry. At the beginning of 2020, everything changed dramatically and a lot of training companies around the world were badly impacted by the new social distancing regulations.
Simply speaking, they have been forced to shut down their operations or to move their business online, which has not been an easy task. While Zoom and MS teams offer excellent platforms for meeting and video communication, there was a missing link between trainers and participants.
The problem was "How to bring experiential activities into the virtual environment?". I own a training business and I am a senior trainer myself, and once I started to understand the global shift to online, my business partner and I decided to bridge this gap in technology by creating the solution everyone was looking for.
We started developing Colltrain, a collaborative training tool that empowers trainers and facilitators to achieve success with remote delivery.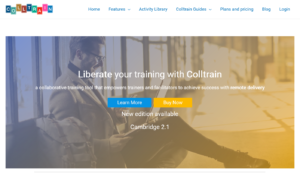 2. What were the main challenges that you encountered during the process of starting your business?
I am sure that for start-up founders there are many challenges they need to tackle. For us it was, and still is, the variety of software infrastructure you need to employ to support key business flows:
Payment processing and revenue management
Client support and knowledge management
Marketing and advertising for client acquisition
While there are a lot of options out there, the challenge is to make the right choices in a timely manner by balancing the current and future needs of the business with the complexity of the solutions available.
In some situations, we tried to go on the experimentation path, in other cases we simply chose the best available solution.
3. You are a start-up born during the pandemic. Can you comment on how the industry has been impacted by COVID-19 and how you see this sector developing in the future?
While we are a tech company, we see ourselves as part of the learning industry that we strive to support with the best collaborative training tools for remote, LIVE training. What we see is that for most training companies it was a huge blow.
Nevertheless, fortune favors the bold, so the companies that were agile enough to embrace a new mindset and were able to quickly master the new technologies are now being repaid in full as they are enjoying new business opportunities.
4. What sets your solutions apart from the competitors? How do you differentiate yourselves in the remote training industry?
Well, the game has changed in this realm. At this moment Colltrain is maybe the best solution to support experiential, remote training delivery in a synchronous mode.
Our goal was to replicate the traditional experiential learning activities that make use of sticky notes, playing cards, flipchart, dice, boards, and other items into their virtual version, so as a trainer you can completely make the transition to LIVE training.
You can run games and activities, design your own, and draw inspiration from an ever growing, reusable activity library.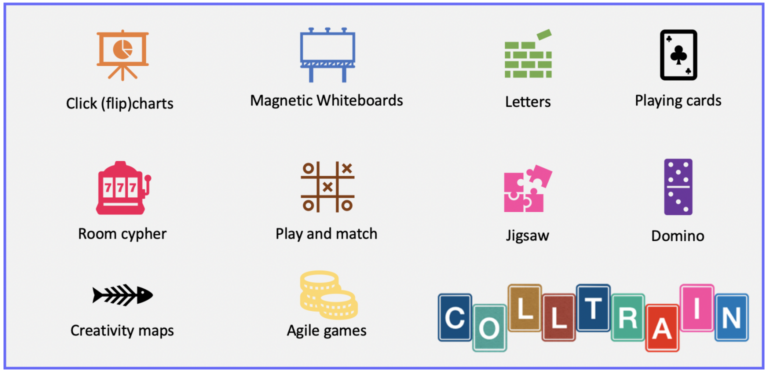 5. Can you tell us about any interesting stories on how your solutions are being used?
Users simply love how quick they can spark engagement with team learning. We often hear stories about how fun it was to use some of our top five activities: Magic Letters, Flip-A-Card, My Hero, Airplane Factory, Human Multitasking.
What's wonderful is that some of the participants in remote training sessions ask how they can get access to the same activities for use with their team and even with their friends and families.
6. What are your future plans?
At this moment we are consolidating the features that support the design and delivery of online team building programs, so the instructional designers can imagine and build engaging experiences like mystery solving, scavenger hunt, and escape room.
On the other hand, we are truly devoted to helping the members of the online trainer community follow their passion to change the world and make better people through remote training.
This means that in the short and medium term we plan to make Colltrain accessible to other markets from Western Europe and the US.
We hope you enjoyed learning more about Colltrain's growth journey in the online training industry and their plans for the future. Stay tuned for more exciting interviews!