Business owners and digital marketers are constantly reminded about the importance of conversion rate optimization (CRO). It's one of the few areas where practically everybody agrees – you must optimize conversion rates if you want to maximize your profits! Doing so will allow you to improve ROI on your acquisition budget.
But once you get past the importance of conversion rate optimization and begin to talk about how to actually accomplish it … all the agreement evaporates and you are left with a bunch of different strategies, many of which contradict each other.
So what really works in CRO? What should you be doing right now to optimize your cart conversion rates?
We tackled these questions in a recent 2Checkout hosted webinar on Increasing Revenue with Conversion Rate Optimization, where I was joined by Erik Hansen, Senior Director at Malwarebytes in going over some of the best tried and tested approaches for checkout CRO.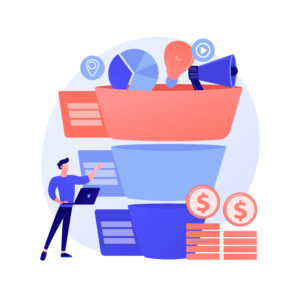 To set the context, Malwarebytes is a global leader in cybersecurity software for B2C and B2B clients.
The session gave us the opportunity to go over some our recent cart A/B tests and results, as well as share a number of our discoveries that, in first instance, might surprise even the most experienced CRO strategists. For instance:
Malwarebytes discovered in their CRO experiments with 2Checkout that their conversion rates increased when they lengthened their shopping cart flow as opposed to shortening it. Not only that, but they also reconfirmed that the preferred shopping cart flow often differs by country, as shoppers in some regions prefer a longer flow with a review step, while others in different geographies are more likely to convert when greeted with a short, one step checkout flow.
By adding that review page in the ordering process within the Malwarebytes app they saw:
24% increase in conversion rate in the US
6% increase in conversion rate in the UK
6% increase in conversion rate in Australia
4% increase in conversion rate in Canada
The increases with a longer cart flow were even bigger in website tests, by comparison to the in-app tests:
39% increase in conversion rate in Australia
30% increase in conversion rate in Canada
12% increase in conversion rate in the UK
The only market that preferred a shorter purchase funnel on the website was US shoppers.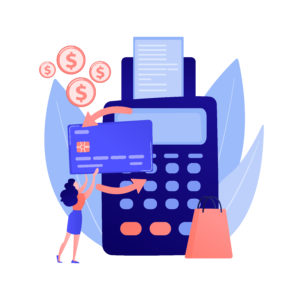 The next objective was to increase revenue per visitor by testing various upsell and upgrade offers. Malwarebytes optimized cart conversion rate test revealed that customers were much more likely to complete their order when given an upsell with a discount at the beginning of the checkout flow.  In our test with Erik's team, putting the upsells at the beginning of the checkout flow led to a 4% increase in conversion rate and 9% increase in revenue per visitor.
Throughout our tests, Malwarebytes also experienced high take rates for two particular offers:
Adding an extra year to a subscription (with an 11% take rate)
Adding more devices to the subscription (with an 8% take rate)
Some of the main findings we went over during the session include:
Upsells and upgrades are not mutually exclusive and can be used concurrently to maximize revenue per visitor.
Many companies are fearful that adding an extra offer is going to distract and confuse the shopper and cause them to abandon the cart. Malwarebytes' testing showed that putting the right type of upsell offer before the cart can maximize revenue.
Offers had a higher take right when displayed as a dedicated page compared to a banner within the thank you page.
Design can have a big impact on conversion rates. A third test showed that by changing the design of its shopping cart from a one column vertical layout to a three column horizontal layout which put everything above the fold, Malwarebytes saw a conversion rate increase of 7.32%
This shows that most shoppers prefer a clean, simple cart with only one call-to-action.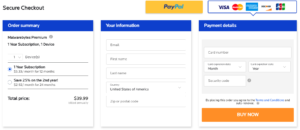 So What Does All of This Mean for You & Your Business?
First, you may want to a/b test several of the specific strategies that produced conversion rate increases for Malwarebytes, such as:
Adding a review page to your checkout flow
Putting upsells at the beginning of the flow
Using a simple cart design that puts everything above the fold
But more than just implementing those specific strategies, the real key takeaway here is that you need to be constantly A/B testing your cart.
In a survey of those who attended this recent webinar, 42% said they were not currently testing their cart and an additional 25% said they were not testing it "often."
2Checkout's CRO services are designed to address these ongoing testing needs. Over the years, we have helped numerous businesses increase conversion rates by 20% or more through A/B testing and customized optimization strategies. A 20% increase in conversion rate could mean considerable extra revenue for a busines, as well as a much more customer-oriented journey during the checkout stage.
Finally, don't look at the conversion rate in isolation. Follow several success metrics – RPV (revenue per visitor), CLTV  (customer lifetime value) are key examples,- and see what Maximizes revenue for your business.
To dive deeper into the findings of our tests conducted with Malwarebytes and discover how 2Checkout CRO Services can help you generate revenue uplift, be sure to watch the full webinar here.