Promote top PC security and utilities titles and earn up to $2,000!
Since 2011, we've offered an annual contest for our affiliates. Now it's back, so get ready for the Avangate Affiliate Contest 2013! The contest runs from July 5 until August 14, and it deals with one of the hottest niches in software affiliate marketing: PC security and utilities.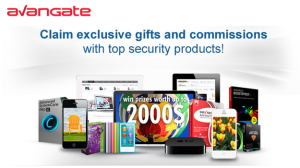 As always, we will reward the top performers in different sales tiers with some cool prizes, and there are other prizes available too. All you have to do is:
Generate at least 50 sales during the contest run time to win one of the 3 grand prizes.
Have the highest increase in commission (over the previous month) to win the surprise gift.
Spread the word: write about the Avangate contest on social media channels or your blog to win the SEO must-read, the Link Building Book by Paddy Moogan.
So how can you get started?
If you're already an Avangate affiliate, get all the details here and enter the contest!
If you joined Avangate after July 5, learn more about how you can participate in the summer competition.
A tip to jump-start your sales: We have 20 featured partners for this contest. Top converting titles include (in alphabetical order): Auslogics, Dr. Web, IObit, Max PC Secure, ParetoLogic, STOPzilla, and Total Defense. Learn more details about the participating partners on the contest page, then log into the Avangate Control Panel for affiliates to get the links & banners and start promoting their products.
BTW – are you coming to the Affiliate Summit East 2013 conference? We're looking forward to meeting you there!