Selling online in 2018 has become more challenging than ever before. To stand out in such a competitive space, you need to optimize your website for search engines by targeting specific keywords and keeping up with the latest optimization trends.
You have to read about the latest changes to search engine results pages, stay informed about both on-page and off-page best practices, keep track of analytics and numbers, monitor performance and so on.
Luckily, you don't have to do it alone. There are a variety of tools you can use to monitor your site's performance and discover opportunities to improve.
In this post, I'll share with you some of my favorite SEO tools in a variety of categories. Let's get started!
Keywords and Content
Keywords are the heart of SEO, and Google Keyword Planner is the original SEO tool, providing a wealth of helpful suggestions for targeting your content. While it's most helpful for use with Google ad campaigns, even a few simple ad campaigns can uncover a lot of information, so it's always worth a try. Note that, in order to use the Google Keyword Planner, you need to have a Google Adwords account.
You'll be shown two different tools within the Google Keyword Planner: "Find New Keywords" and "Get search volume and forecasts", and these are more than enough to generate thousands of potential keywords.
Price: Free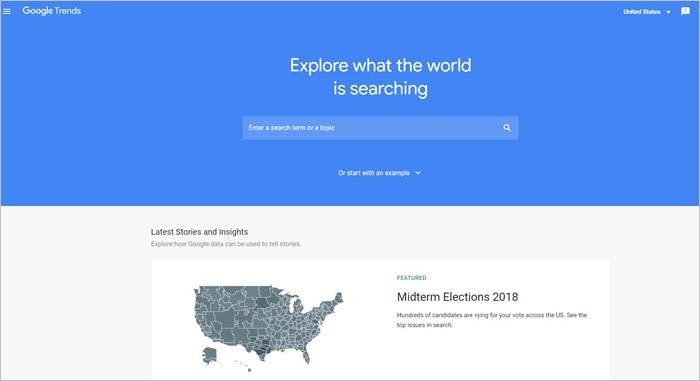 Google Trends tells you what search terms are hot right now and how different terms have performed over time. This can be a great way to do some trendjacking and jump on a popular topic to boost traffic.
Identify seasonal trends, then create content at the right time. Google Trends also uncovers related topics that can be SEO goldmines. If you're ever stuck in an SEO rut, explore Google Trends for some fresh ideas. (Just don't get too distracted by irrelevant topics!)
Price: Free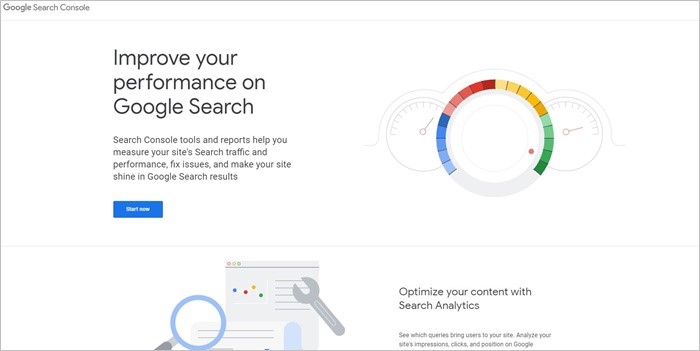 Google Search Console helps you measure your site's search traffic and performance, fix issues, and optimize and enhance your site Google Search results. It gives you a deeper dive than Google Analytics into the search terms people use to find your site, as well as who's linking to you.
This information can be especially valuable when it comes to link building and boosting your pages' reputation in search engine results. It's also incredibly useful for tweaking existing pages to specific terms and creating new content related to emerging terms.
Price: Free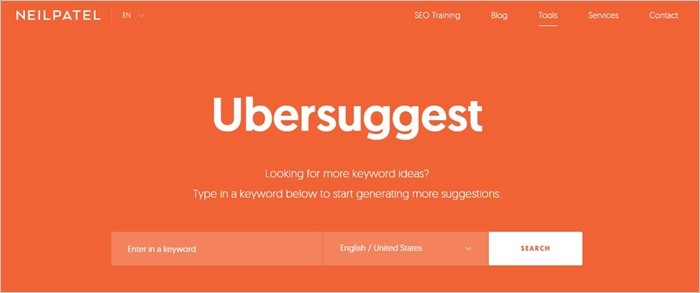 Out of keyword ideas? Try Übersuggest for a long list of terms to consider optimizing your site for. You'll get plenty of relevant keyword inspiration, ranked by search volume, CPC and competition.
You can search for terms on the web, in images or in news for specialty optimization projects. Also, if you want to see who ranks for specific keywords organically, its competitive overview section will list out all of your competitors and even show you their ad copy. Quite handy, right?
Price: Free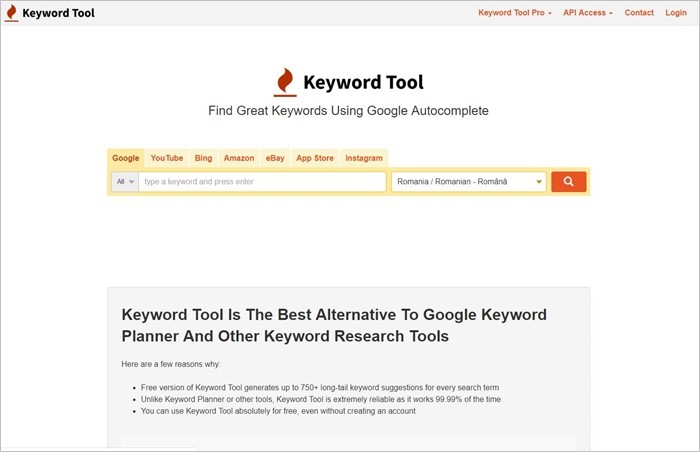 Keyword Tool doesn't use Google Keyword Planner to generate keyword ideas. They list keywords that people search for on Google using a different source – Google Autocomplete. Create content around the popular keywords that your audience is using to find information online.
It's easy to get tons of keyword ideas from this simple tool, but you'll need an upgrade to pro to view the most useful information. No matter how you use it, you can make the most of top keyword ideas.
Price: Free (paid starts at $88 / month)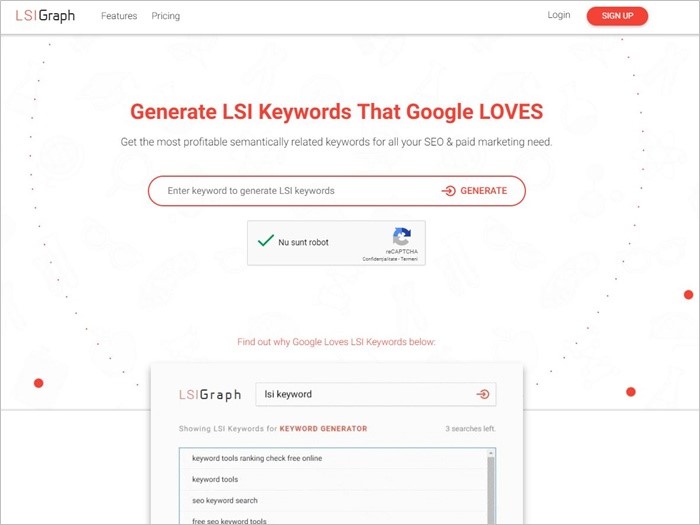 Focused specifically on latent semantic indexing (LSI), this tool suggests high-performing terms to use in your SEO optimized content. It's fairly basic in terms of features, but definitely delivers a lot of useful ideas to include in your content or spark new content topics to cover. Use them smartly for content creation, search engine optimization, pay-per-click advertising or other marketing activities.
Price: Free (paid starts at $24/ month)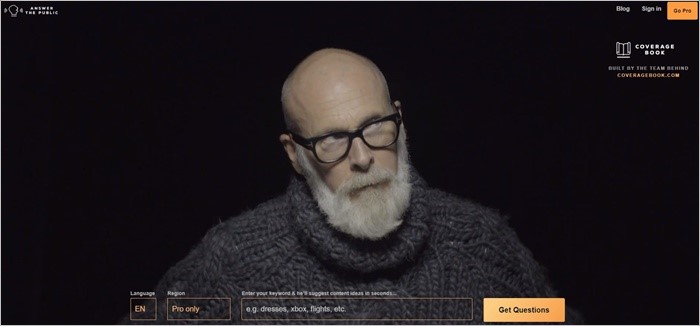 This unique SEO tool leverages autosuggest data from Google and Bing to let you know what people are searching for and how you can answer their common questions. This tool will help you better understand your audience and take deep dives into specific, long-tail categories that matter to them.
Price: Free (paid starts at $49/ month)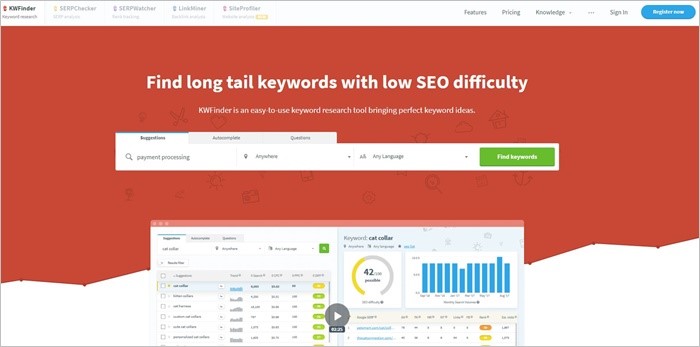 Tired of going after super-competitive keywords? Use KWFinder to identify the long-tail keywords that will help you reach a targeted audience that's ready to buy.
This tool includes information on search volume, cost per click, PPC competition and overall difficulty to help you focus your optimization efforts. Plus, you can find hundreds of long tail keywords with low SEO difficulty that your competitors are most likely missing. You can even narrow down your keyword research to a city level to get precisely localized results.
Price: Free (paid starts at $25/ month)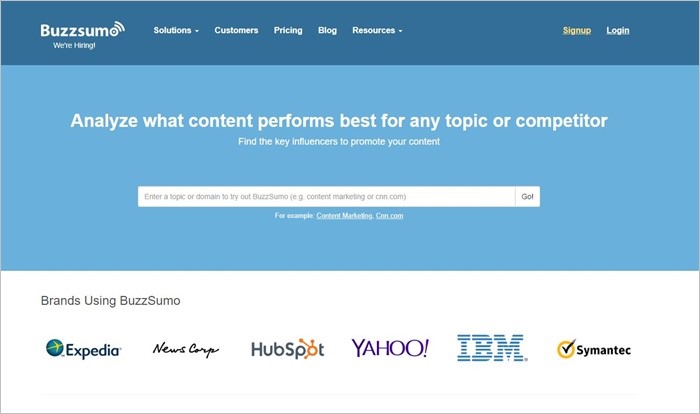 Identify top-performing content so you'll know what works best as you strive to bring traffic to your site. Along with content ideas, discover the links and influencers you need to attract traffic. BuzzSumo has an advanced social search engine that finds the most shared content for a topic, author or a domain. It also allows you to understand the content that resonates with influencers.
Pricing: Free (paid starts at $79/month)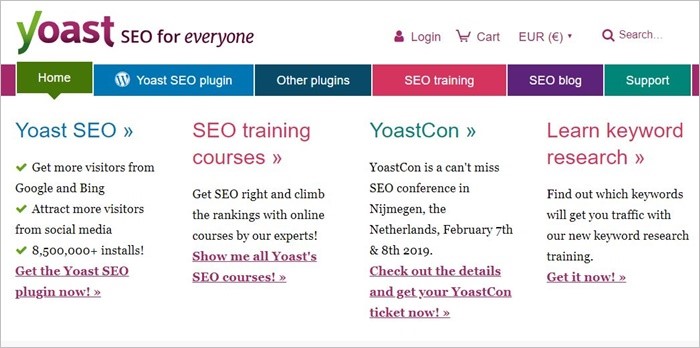 Yoast is best known for its WordPress plugin that helps you check every page you publish for SEO best practices like title tags, metadata, readability and more. It's a great way to integrate SEO into your daily workflow. Yoast also has special plugins for video and local SEO if those make sense for your business.
Tip: also check out their online courses that will teach you vital SEO skills you can apply at once.
Price: Free
SEO Analysis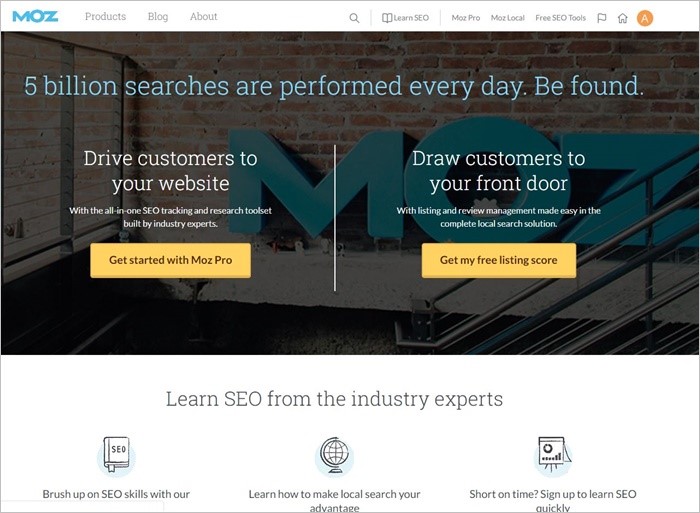 Moz provides multiple SEO toolsets, including Moz Pro, which helps with keyword research, link building, site auditing, and page optimization, as well as SEO-integrated business listings with Moz Local.
Some of the best tools to use are Open Site Explorer, to track your link profile and uncover link building opportunities, and Keyword Explorer, which helps you find the best keywords in your niche. Don't forget to install the free MozBar, a Google Chrome extension, for a glimpse into your site's Page Authority (PA) and Domain Authority (DA).
Price: There's a list of free tools, while paid starts at $99/month.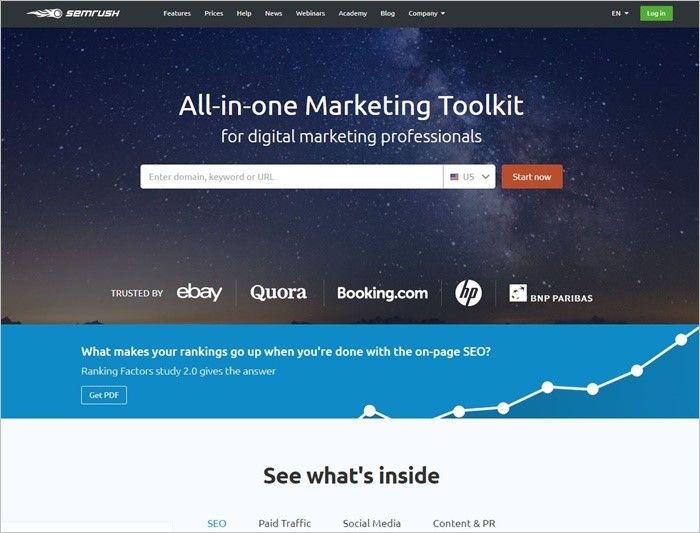 Start brushing up your SEO performance with SEMrush, which is designed to give you comprehensive search data on everything from organic search volume to CPC distribution by region. It also reveals related terms, organic search results and example ad copy to give you a wealth of new SEO strategies.
Price: Free, but limited. Paid starts at $99.95/month.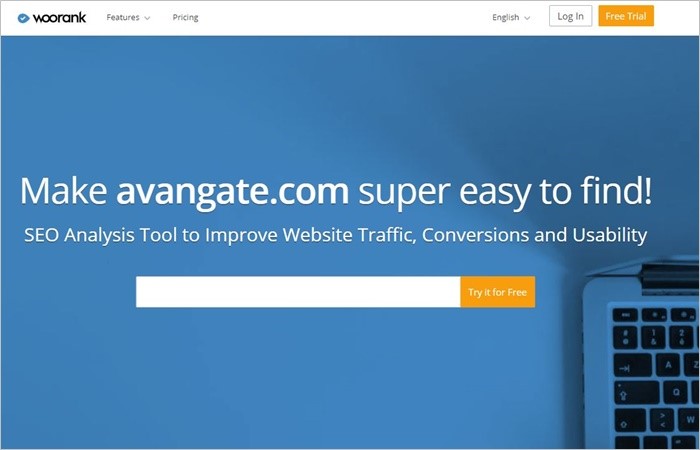 Discover what you can do to optimize your site's performance for top search engine ranking, from optimizing images and page load speed to generating XML sitemaps that outline your content. Plus, get tips about other SEO must-haves, such as mobile optimization, error pages, languages and more.
Price: Starts at $65/month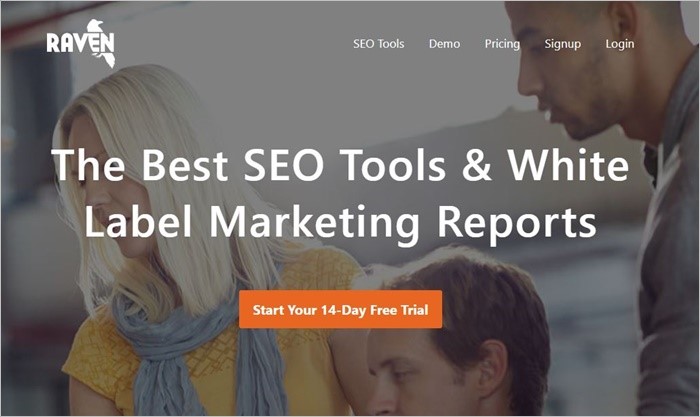 Take your SEO performance farther than you ever thought possible with comprehensive site audits, backlink data, automated reports, and rank tracking. They offer comprehensive link building tools, organic SEO insights, and keyword research tools to help you execute and manage your SEO campaigns.
Subscribe to Raven Tools for an idea of how you're doing with everything from site engagement to paid ads and stay focused on where you can improve.
Price: Starts at $99/month.
Competitive Insights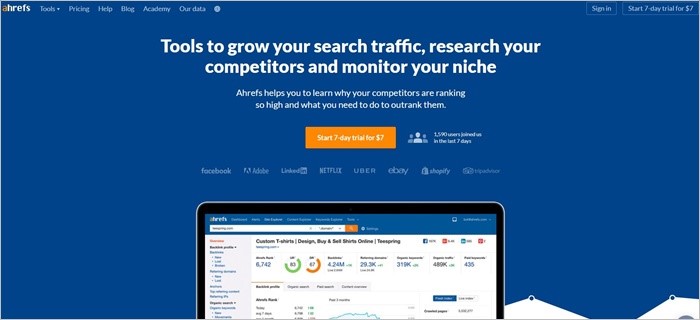 Get your backlinks in order and move your rankings ahead of the competition with Ahrefs, a tool that tells you all about which sites are linking to each other. Armed with this data, you can improve your backlinks program and start attracting more traffic than your competitors by outranking them in search.  Three of its main tools are Site Explorer, Content Explorer and Keywords Explorer.
Pricing: Starts at $99/month.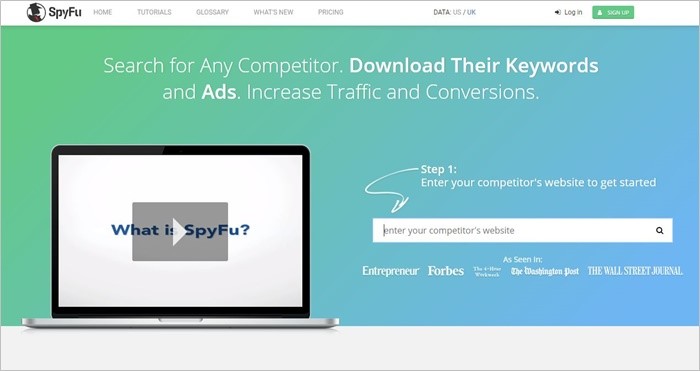 Discover great competitive insights from SpyFu, a tool designed for tracking what your competitors are up to. See what keywords are performing well for them and get recommendations for top ad buys that could work for your business.
You can search for any domain and see every place your competitors have shown up on Google: every keyword they've bought on Adwords, every organic rank, and every ad variation in the last 12 years.
Price: Starts at $33/month.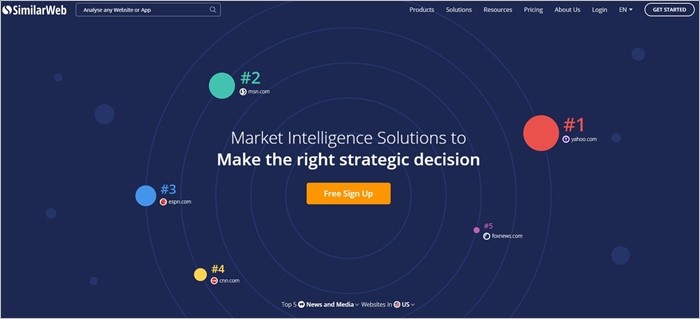 Find sites similar to yours and figure out your relative rankings so you can identify areas to improve. Discover where your traffic is coming from, both in terms of referrals and visitor countries, and benchmark it against competitors to stay ahead of the curve. Includes top performing keywords.
Price: Free, but limited. For a custom plan, contact the SimilarWeb team.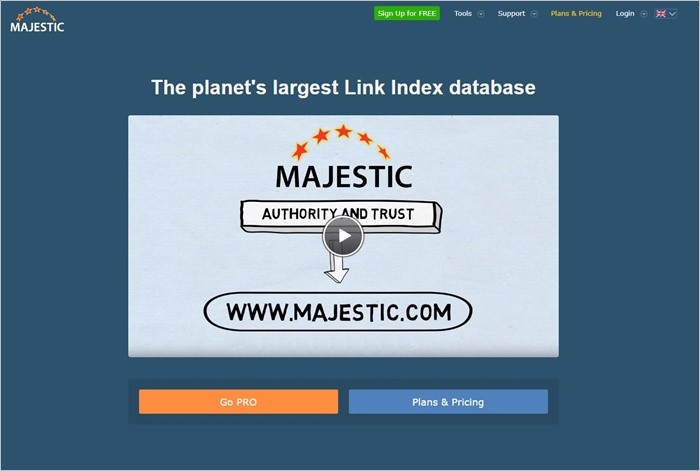 Leverage "the planet's largest link index database" to understand who's linking to who and how you can get more inbound links to boost your site's authority, trust and search performance. Users can compare up to 5 domains simultaneously, allowing SEOs to compare backlink discovery growth rate for competing domains. Majestic offer detailed reports about a website's citation flow, keywords, anchor text, and backlink history.
Price: Has a free plan, but limited. Paid starts at €46.99/month.
Technical SEO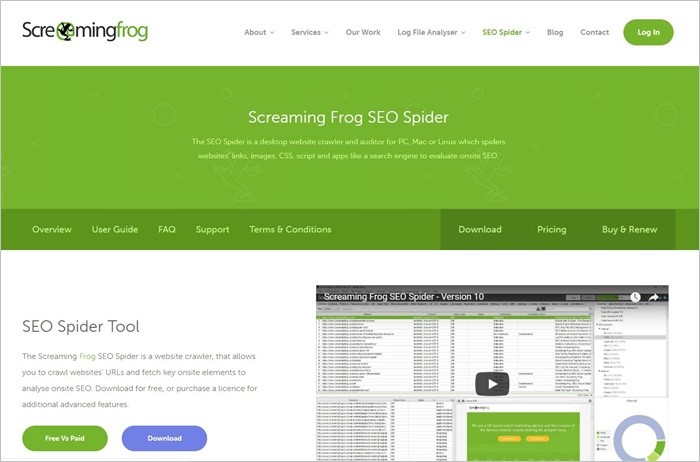 Screaming Frog's SEO Spider is a site crawler that can help you identify flaws which can hurt a website's performance in search results. Uncover actionable opportunities to improve broken links, duplicate content, page titles, metadata and more. Use it on a regular basis to refresh your content and ensure your SEO best practices are current.
Price: Both free and paid plan, which starts at £149.00/Year.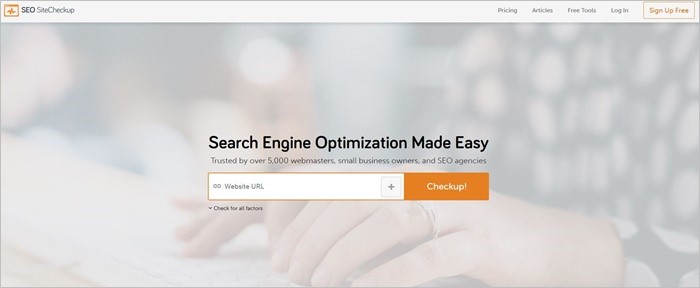 Make sure your site is in tip-top shape for SEO success with this easy checkup tool that evaluates keyword usage, best practices, related keywords and more. Get actionable suggestions for improvements you can make to rank better and attract more traffic.
Price: Free, paid starts at $79.95/month.
Improve your page load time with some key insights from Google. Pages that are slow to load will lose users quickly, so you want to make sure that your page speed is as optimized as your keywords.
If that's not enough SEO tools to get you started, I don't know what would be. Try just one or two tools out of each category and you'll be well on your way to SEO success!