The aim of any business is to drive as many sales as possible and to achieve exponential ROI promptly. One of the most promising marketing channels is, undeniably, affiliate marketing, which has great potential for generating significant yearly revenue. At present, all great market players take advantage of it. Needless to say, Online Media Technologies Ltd., a leader in multimedia software development, is not an exception.
Looking for effective means to raise brand awareness, tap into new audiences, expand your market share, and achieve a spike in sales?
Read this article to adopt the best affiliate promotional practices in terms of performance-based marketing, validated by AVS4YOU, to help you scale up affiliate conversions in 2020.
1. Individual approach
Like any customer, affiliates, too, deserve your attention, care, and ongoing personal commitment, but in the long run, all your efforts will be generously rewarded.
At AVS4YOU, we value all partners without personal preferences. However, those with whom we have been doing business for many years and with whom we've established strong bonds, derive much more from their exclusive privileges. We offer an increased commission of up to 70% for power affiliates, whereas the bottom line is a standard 50% commission rate granted to all partners at the moment of joining AVS4YOU affiliate network. This in turn accounts for their producing a far higher yield, approximately 70% of the whole profit.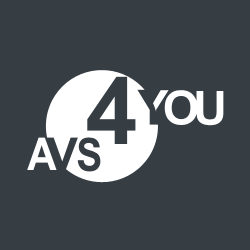 2. Send a monthly newsletter
Sending messages regularly ensures your brand will remain "top of mind" for your affiliates. We schedule mailing campaigns on a regular basis, preferably twice a month, although a monthly newsletter is adequate. It is a golden opportunity for our brand (and it can become such for yours as well) to remain "top of mind" in affiliates' thinking.
In a nutshell, the newsletter is a short email outlining some seasonal offers or the announcement of a new software release and fresh features. As a rule, the newsletter stimulates affiliate activities from 5 to 10%, depending on the terms and conditions, of course.
3. Reward top affiliates
Regardless of how many affiliates your network has, data tells us that only very few of them will generate the maximum number of sales.
AVS4YOU may boast a well-developed affiliate network including more than 4k affiliates, but as it has been highlighted earlier, only a few partners generate the maximum number of sales. The rest remain inactive or close from one to ten deals per month, which is a drop in the sea compared to power affiliates sales volume.
At the same time, we do not only reward top affiliates but also those who start driving more traffic and purchases. In this case, partners are likely to receive an increased commission by 5% for a start or a special payout, depending on the sales volume. From time to time we generate an exclusive coupon with a higher discount rate than usual for promising partners.
4. Engage inactive affiliates
Involve inactive affiliates and draw their attention to your products.
At AVS4YOU, our managers invite inactive affiliates to take part in promotional and seasonal marketing activities. This is achieved through monthly newsletters and personal emails. On top of this, AVS4YOU offers are constantly listed in 2Checkout affiliate contest deals that are organized quarterly. By way of illustration, the last promotion "Frozen Affiliate Realm" was one of the most successful, resulting in 12% peak in affiliate sales. What is far more important is that 26 new affiliate partnerships were established during the promo.
5. Expand affiliate network
The process of building up an affiliate network seems to be unstoppable.
At AVS4YOU, on the one hand we aim to establish a good rapport with existing affiliates and stimulate them to drive more traffic and boost sales, closely collaborating with 2Checkout Affiliate Team. On the other hand, there are plenty of other affiliate programs on the Internet and each brand may select a network specializing in their product niche.
Which strategy do you find to be the most effective? Please share it with us in the comments below.