Interview with Chirag Arora, Marketing Manager at SysTools

Thank you, Chirag, for taking the time for this interview. The company you represent, SysTools Software, has been working with us for a year now, and has shown great results in running the affiliate program with Avangate/2Checkout.
Q1. Could you please tell our readers more about SysTools?
SysTools Software, as the name suggests, is an IT company whose digital imprints have been global since 2007. SysTools' journey to simplify technology has been nothing short of epic. Many benchmark products have been developed and released by our company, including major contributions in the domain of data recovery, data backup, cloud migration, and digital forensics.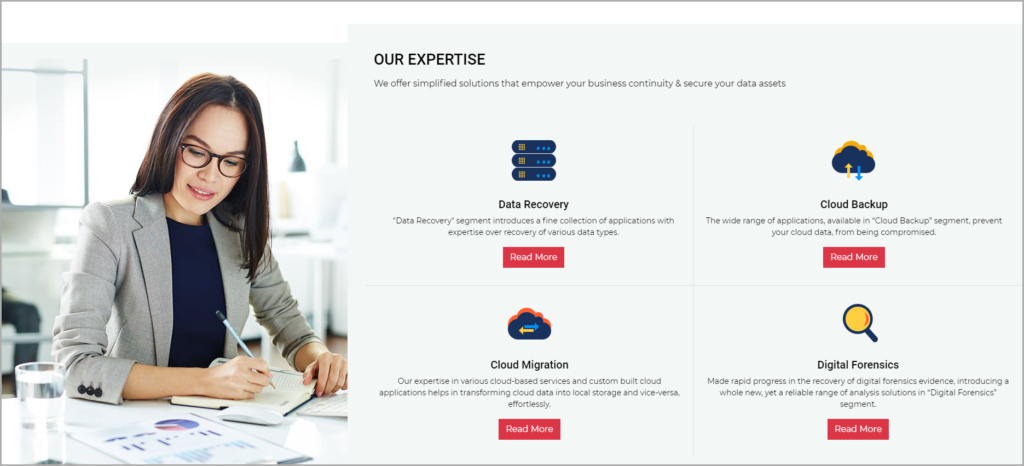 Since the world is moving towards cloud migration, SysTools has come up with the top, most efficient tools to migrate data to the cloud. As a result, today SysTools is the leading company in the arena of  data recovery and data migration tools. SysTools' award-winning, 100% malware-free products have become the number one choice of three million users worldwide.
Q2. We at 2Checkout are celebrating a year of collaboration with SysTools, going from first building up the affiliate program, to recruiting affiliates, and now managing all of your affiliate marketing promotional activities. Looking back, how will you describe this evolution to what SysTools' affiliate program has become?
First, it has been a wonderful journey over the past year with 2Checkout and its team, a journey SysTools chose to begin when 2Checkout and Avangate started their collaboration. The evolution of setting up an affiliate program is a slow process, but we had the right guidance from you guys.
We began with the basic step of building up our connections, then to managing all the promotional activities. Today, after a year of collaboration, we are earning good revenue from affiliate marketing as things have finally started falling into place. We are connected with a large number of affiliate partners worldwide. Even under the unusual circumstances of the COVID-19 pandemic, we are yielding good results using affiliate marketing, even more than when we put together the case study on the affiliate program success.
Check out the SysTools Affiliate Success Story here.
Q3. What is the most challenging aspect of working with affiliates? What is your advice for businesses that are deciding whether or not to open an affiliate program?
The most challenging aspect that we've faced while working with affiliates has been to activate all the partners in terms of promotion. Even if you have thousands of affiliates connected with you, very few among them actively participates to pitch your products to their fullest potential, because they might need more awareness and guidance in this arena.
Q4. Your company has generated more than 12% revenue, thanks to the affiliate program with Avangate/2Checkout. Can you please share with our readers what some of your tactics to increase the revenue from this channel have been?
To earn a good revenue through affiliate marketing, the most useful tactic that every affiliate marketer should use is offering exciting deals and discounts on a weekly and/or monthly basis. Furthermore, Avangate plays a vital role in our success as they are always utilizing some kinds of promotional activities. Communication is also crucial – so don't overlook this aspect – to raise awareness about your program among your connections, including running campaigns, scheduling promotional newsletters, conducting interviews, and other activities like these.
Q5. For 2020, we are in a very unusual situation as the world copes with the COVID-19 pandemic. How do think this will impact online commerce and the affiliate marketing activities?
Coronavirus is shaking up businesses and consumer behavior on a massive scale, but there are two sides to the coin. The pandemic impacts affiliate marketing in both positive and negative ways, depending on the category of product they are promoting. So, while some are suffering traffic or revenue declines, others are seeing increases.  We feel optimistic during this unusual situation that several of our affiliate partners are generating unbeatable conversions and retention rates.
Q6. To wrap things up, affiliate marketing stands for communication, building strategical partnerships with key affiliates, and performance-based rewards. Can you please tell us what you appreciate the most in a business relationship?
Since affiliate marketing is all about retaining healthy relationships with our partners, I would say that what we most appreciate is our potential and dedicated partners, who put forth their best efforts and actively participate in all of the exciting activities. We always give our best to keep our partners encouraged and motivated, by offering exciting rewards to our top three performers on a monthly basis.
Curious to learn how else did the collaboration with 2Checkout benefit SysTools? Make sure to watch this interview with Chirag!